Art Ambassadors: Experience the Art Museum through New Perspectives
Art Ambassadors is a new initiative that reimagines how the Utah Museum of Fine Arts creates access and space for diverse voices in the Museum. The program began in fall 2019, with an inaugural class of students and community members trained around the UMFA's collection, art museum practices, and tour techniques. Working closely with a Museum educator, each Art Ambassador has created a personal tour—one that reflects their culture, background, language, special expertise, or area of interest.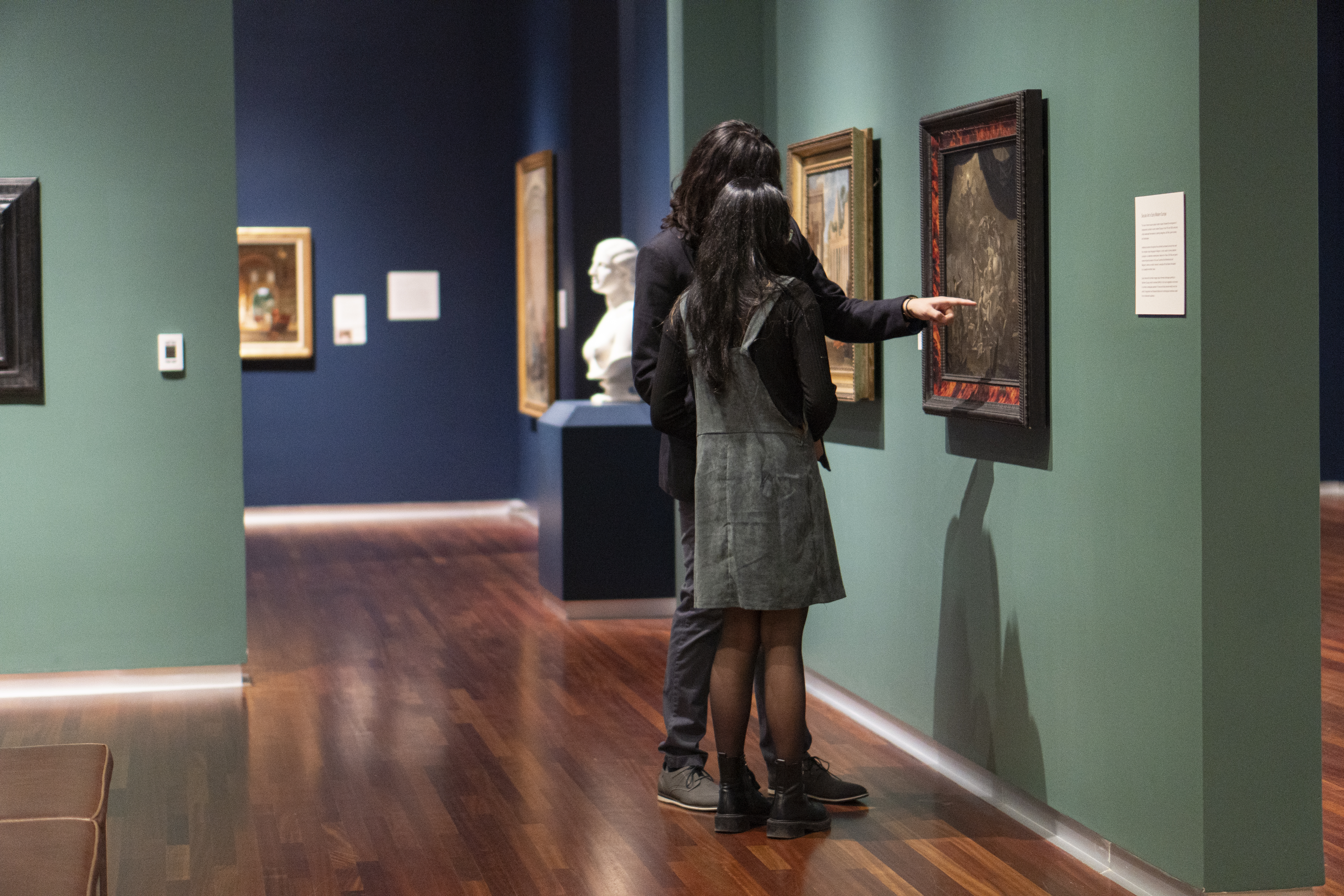 These ambassadors come from across our community, including University of Utah students from a variety of disciplines as well as retired professionals, some with vast museum experience. This intergenerational class has created new conversations within the Museum through personal, unique tours, including:
Art as Therapy: Therapeutic Aspects of Viewing Art 
Vice or Virtue: Nudity in Art
Life's Hard: Let's Paint About It
Empowering Women: The Female Figure in Art
Color: A Create-Your-Own Tour
Portraits to Polka-Dots: How the Heck did Art Get so Weird?
Mother Revolution
Texture and Textiles (*can be a French-language conversation tour)
Women Artists of Color: A Look at Process and Identity
Using STEM to Look at Art
Women Artists: Subjects and Objects
Landscapes
Art History in 60 Minutes (*can be a German-language conversation tour)
Diaspora Blues
Art Ambassadors reflect the diversity of languages, cultures, and perspectives that comprise our campus and communities. Together with the Museum's highly experienced docent corps, this new group of volunteer tour guides provide personally meaningful art museum experiences for people of all ages and interests.
Please contact Ashley Farmer at Ashley.farmer@umfa.utah.edu to learn more about these tours and to schedule one for your group. Many of these tours can be adapted for specific audiences and objectives.