Be Here. Be Inspired. Be Safe.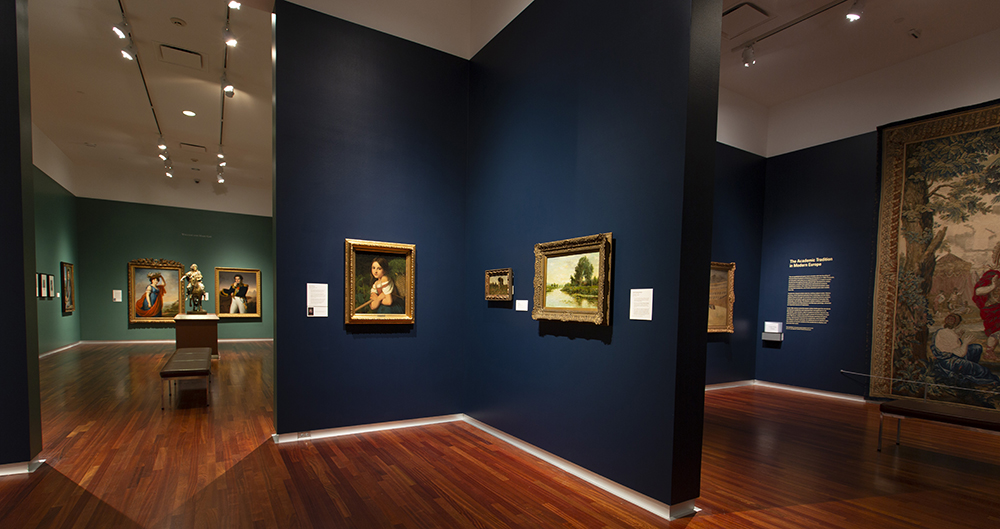 You are always welcome at the UMFA. We look forward to seeing you in the galleries soon!
We want you to know that, as the COVID pandemic evolves, the UMFA continues to monitor new developments and to follow University of Utah policy around limiting spread of the disease. Although masks are not required on main campus, visitors who still wish to wear masks are encouraged to do so, especially those at high risk of severe illness from COVID-19.
Questions? Call 801.581.7332 or email visitorservices@umfa.utah.edu.
We join the U in urging everyone to be patient and kind to each other during these times. The ultimate kindness is to protect each other by following COVID protocols. Getting vaccinated is the best way to protect yourself and our community. 
We're so grateful for your visits and for your cooperation in helping to keep our staff and other visitors safe and healthy. Please return to this page for updates before you visit and sign up here to receive the UMFA enewsletter.
UMFA at Home
Not able to visit in person? Click here for digital art-inspired content and art-making activities. 
Events & Programs
Most UMFA events and programs are being held in-person, some with virtual options. Please visit the event calendar for details.
Group Tours
For adults, click here to schedule a virtual or in--person group visit. For K–12 programs, click here.  For pARTners, a tour program for fourth-grade students in Salt Lake City Schools, please click here. Questions? Please email tours@umfa.utah.edu. 
Support for K–12 Classrooms Statewide 
Along with in-person classroom visits and Museum group tours, the UMFA offers digital resources, virtual museum tours, and distance learning opportunities to connect art and creativity to schools and learning across the state of Utah. We also offer a wide array of educator resources to enhance classroom experiences. Please click here for details.
Support for U Teaching and Learning
Along with in-person classroom visits and Museum group tours, the UMFA offers University tours online and digital classroom visits. Educators, docents, and curators are available to help you plan an in-person or virtual experience that supports your course goals and content. Click here for details.
Thank you! We look forward to seeing you in the galleries or online soon.
Art matters to you. You matter to us. Let's stay safe together.
The UMFA periodically sends out information via e-mail regarding upcoming exhibitions, events, lectures, films, classes, and more.