UMFA Update on Temporary Closure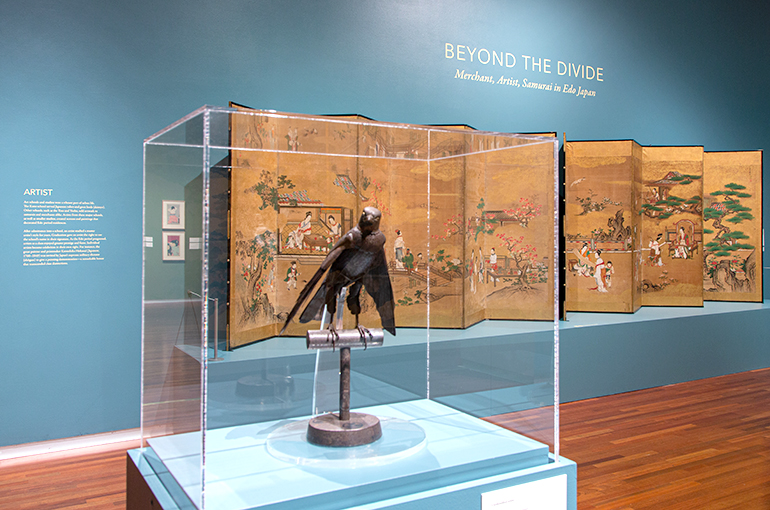 Dear UMFA Friends,
We miss you, and we're eagerly looking ahead to the day when we can welcome you back to the galleries. We're working hard right now to determine the conditions under which we can do that safely for both you and our staff.
Here's where things stand: The state of Utah has updated its guidelines to allow some businesses in our community to reopen under strict protocols. The University of Utah is working now to adapt those guidelines and develop plans for gradually reopening campus facilities. Check here for the latest updates. The UMFA, as an auxiliary unit of the U, is closely monitoring developments and working hand in hand with our campus colleagues.
We don't have a reopening date for the UMFA yet, but we're working hard (remotely!) to identify and implement all safety measures needed to keep visitors and staff members safe while in our beautiful Marcia and John Price Museum Building. We can't wait to see you, but our first priority is to help keep each of you and each of our staff members healthy.
Keep an eye on this page for updates, follow us on Facebook, Instagram, and Twitter, or sign up for our e-newsletter. We'll keep you posted. In the meantime, enjoy art, activities, and behind-the-scenes stories at our UMFA at Home portal to digital content, which we're updating frequently.
We encourage you to continue taking the standard precautions health officials advise, especially washing your hands frequently, wearing face masks, and getting tested if you feel sick. For the most up-to-date information and advice, please visit the Centers for Disease Control and Prevention (CDC) and/or the University of Utah's COVID-19 information pages.
Please let us know if you have any questions or comments. Email us at reply@umfa.utah.edu.
The UMFA periodically sends out information via e-mail regarding upcoming exhibitions, events, lectures, films, classes, and more.