ACME Scholars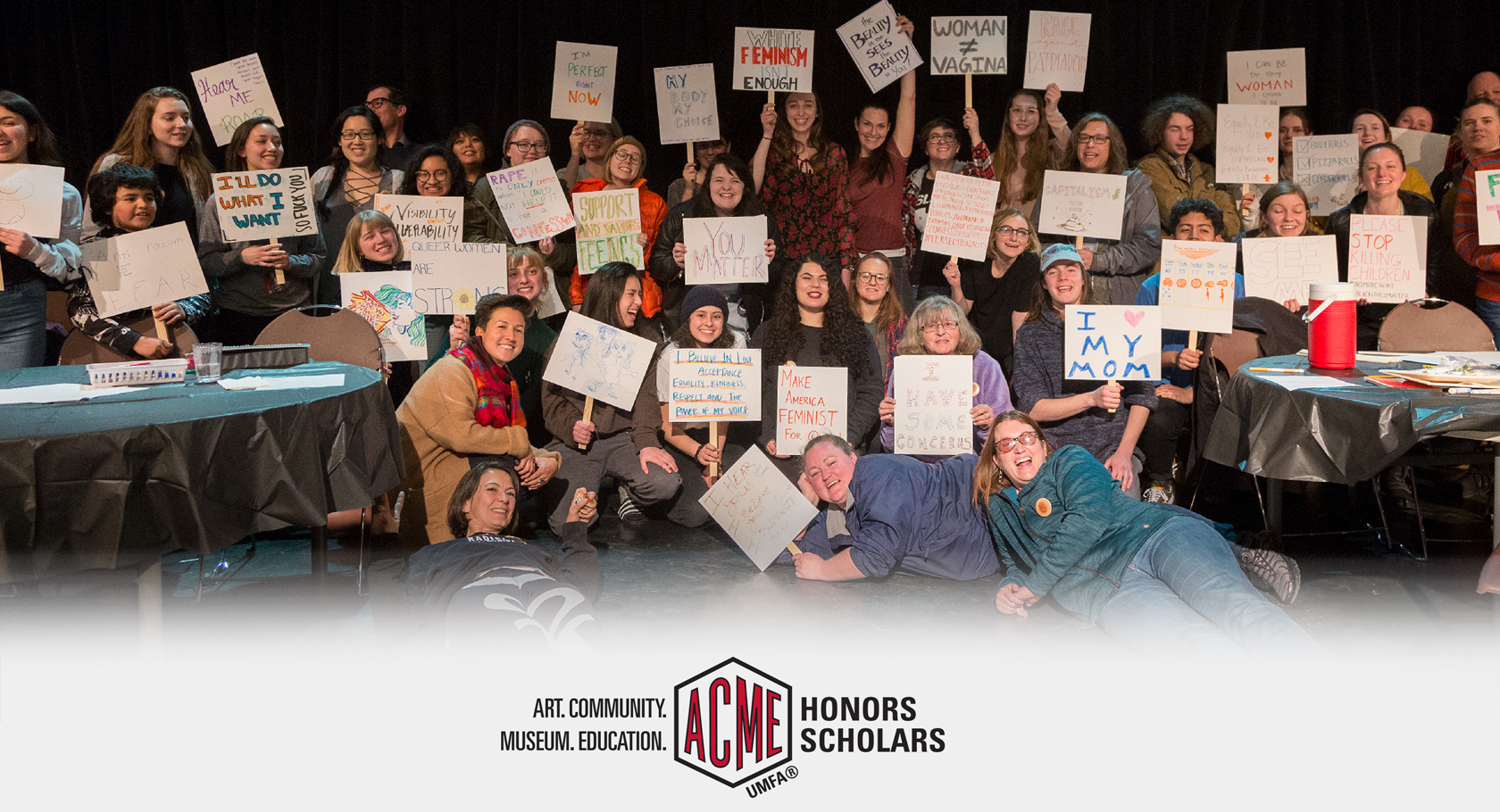 The ACME Scholars program, jointly supported by the UMFA and University of Utah Honors College, began in 2016 as an interdisciplinary group of Honors students with a shared interest in art, community engagement, museum studies, and education. ACME Scholars work in conjunction with the ACME Lab and ACME Sessions to develop new ways museums can better serve communities by being more inclusive, accessible, and relevant to diverse audiences.
Click here to learn more about the University of Utah Honors ACME Scholars.
ACME: Rethinking Museums, a for credit year-long University of Utah Honors College course, will be offered beginning Fall 2019 through Spring 2020. This course offers an inside look at how art museums function, as well as the opportunities and challenges they face. Through conversations with museum professionals, tours of the UMFA, field trips and attendance at local events, students will learn how our university and state art museum approaches education, curation, collecting, and community engagement. By observing the institution through a critical lens, students will explore ways that art museums can be more inclusive, accessible, and relevant to the public, while helping to transform how the UMFA connects with, engages, and learns from the diverse communities it serves. Students who complete the Fall and Spring semester class will fulfill one Fine Arts (FF) general education requirement. Click here for class schedule.
The UMFA periodically sends out information via e-mail regarding upcoming exhibitions, events, lectures, films, classes, and more.