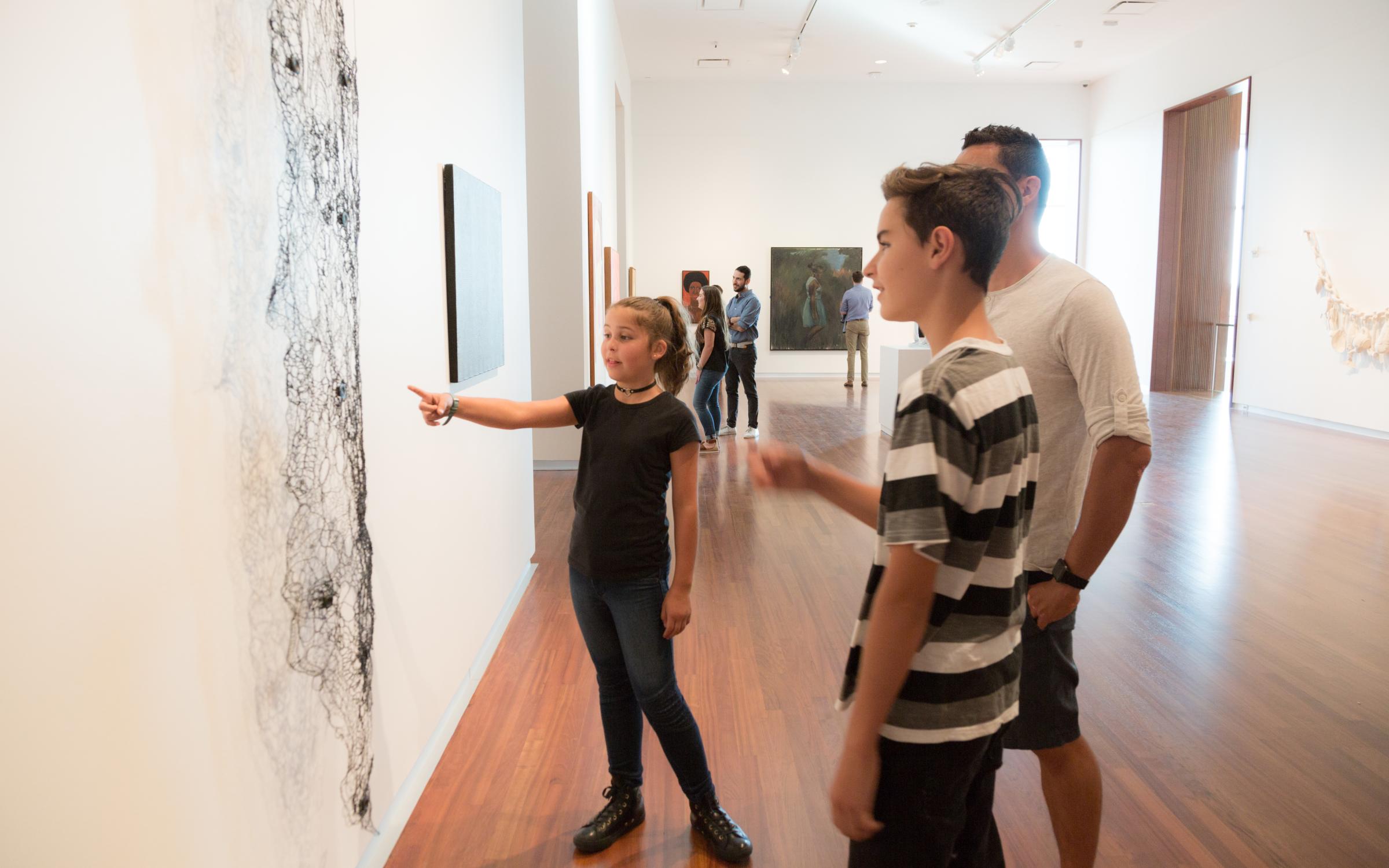 Third Saturday Highlights Tour
11:30 am–12:30 pm Every Third Saturday | Gather in UMFA Lobby | Limited to 12 people, all ages; first come, first served | FREE
Although campus will be busy Saturday due to University athletics, ample parking should be available for UMFA visitors. Along with the Museum's 17 designated parking spots, parking will be available to you in University lot 18—the West Institute Lot—across South Campus Drive from the UMFA. (If you are driving eastbound on South Campus Drive, turn right at 1725 East and park in the lot on your immediate left.)
It's Third Saturday, so admission is free, 10 am to 5 pm. Or, take TRAX or the bus—stops are conveniently located just a short walk away!
Join us every Third Saturday for a conversation-based, participatory tour that will acquaint you with different areas of the collection. Docents choose a few specific works to discuss and interact with. It's our hope that you discover works you'd like to visit on your own. Stay for free family art-making from 1-4 pm!
The UMFA periodically sends out information via e-mail regarding upcoming exhibitions, events, lectures, films, classes, and more.