Art + Wellness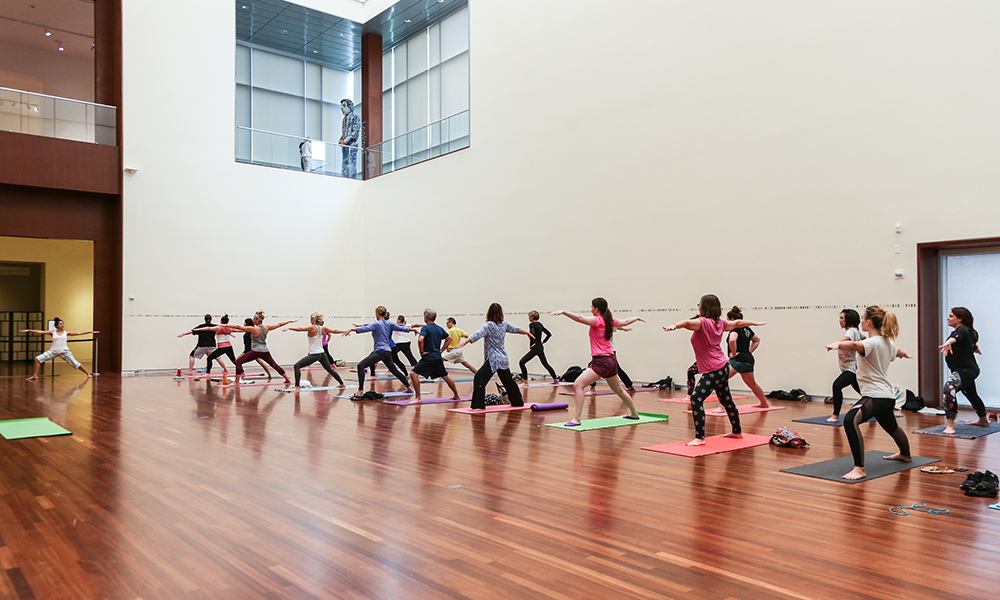 This new UMFA initiative aims to integrate art into larger conversations about how to live better. Art + Wellness encompasses ongoing programs such as yoga in the Great Hall and monthly Sight and Sound music series in the galleries as well as pilot programs including meditation and writing in the galleries.
Visit our calendar to see current Art and Wellness events. 
Visual Thinking Strategies with the Medical School
The UMFA has partnered with the University of Utah School of Medicine since 2011 on a series of "visual diagnosis" events. The medical students are guided through the museum while learning the basic techniques of Visual Thinking Strategies (VTS)—an object-based method of viewing art focused on close-looking skills. Students then examine medical images with new insight using the strategies learned in the galleries.
Group Visits
Click here to learn about group tours—guided, self-guided, or sketching—for 10–60 visitors.