UMFA Curator Leslie Anderson Wins National Award for Excellence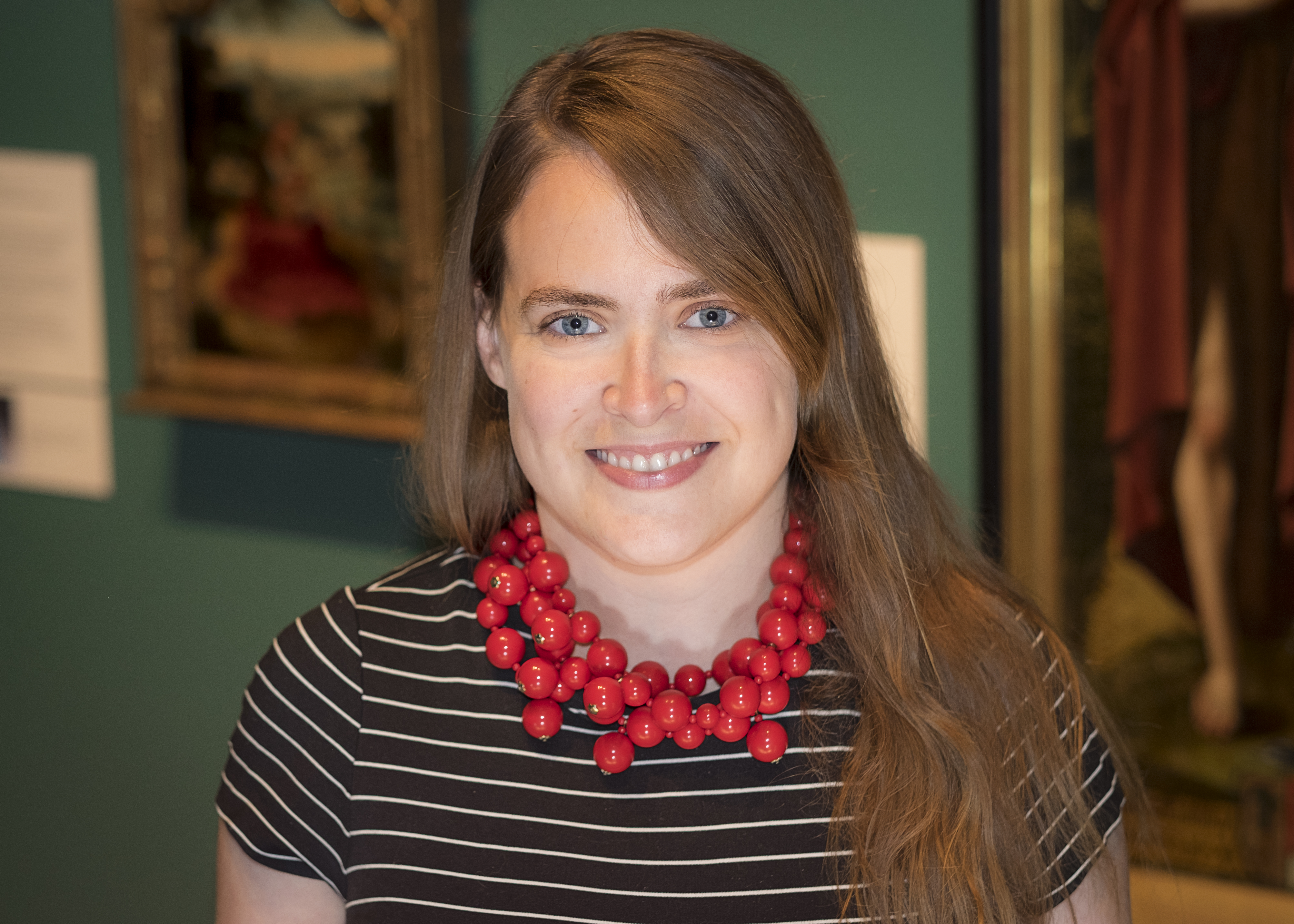 Leslie Anderson, Utah Museum of Fine Arts (UMFA) curator of European, American, and regional art, has won a national Award for Excellence from the Association of Art Museum Curators (AAMC) for her re-envisioning of the UMFA's American and regional art galleries.
American and Regional Art: Mythmaking & Truth-Telling is one of just four curatorial projects in North America recognized in the Exhibitions category. Sixteen honorees from a group of 174 nominees were recognized for groundbreaking new scholarship and excellence in curatorial achievements in both exhibitions and publications.
"AAMC is proud to celebrate the work of curators through our annual Awards for Excellence, which creates a unique platform for curators to be acknowledged by their peers," said Judith Pineiro, executive director of AAMC and the AAMC Foundation. "The sixteen honorees this year have catalyzed a dialogue through their awarded work by shedding new light on a wide range of curatorial subjects."
Anderson's fellow honorees include curators from the Victoria & Albert Museum in London, the Metropolitan Museum of Art, the Los Angeles County Museum of Art, the Smithsonian Institution's American Art Museum and National Museum of African Art, the Art Institute of Chicago, and the Fine Arts Museums of San Francisco, among others.
Anderson, who joined the UMFA staff in June 2015, re-envisioned the American and regional galleries as part of the Museum's 2016–2017 remodeling project, which included reinstallation of nearly every permanent collection gallery. She researched the collection extensively, identifying new objects and narratives, and orchestrated a reinstallation that situates regional art within the broader context of American art through the story of westward expansion. The new galleries tell a more complete, more nuanced story, integrate work by Native and other underrepresented artists, and feature new label texts and full Spanish translations.
"Focusing on westward expansion allowed the UMFA to display highlights of its collection while complicating one of the defining themes of nineteenth-century American history," Anderson says. "This kind of intellectual honesty is essential to ensure that the art resonates with contemporary audiences."