The Museum Café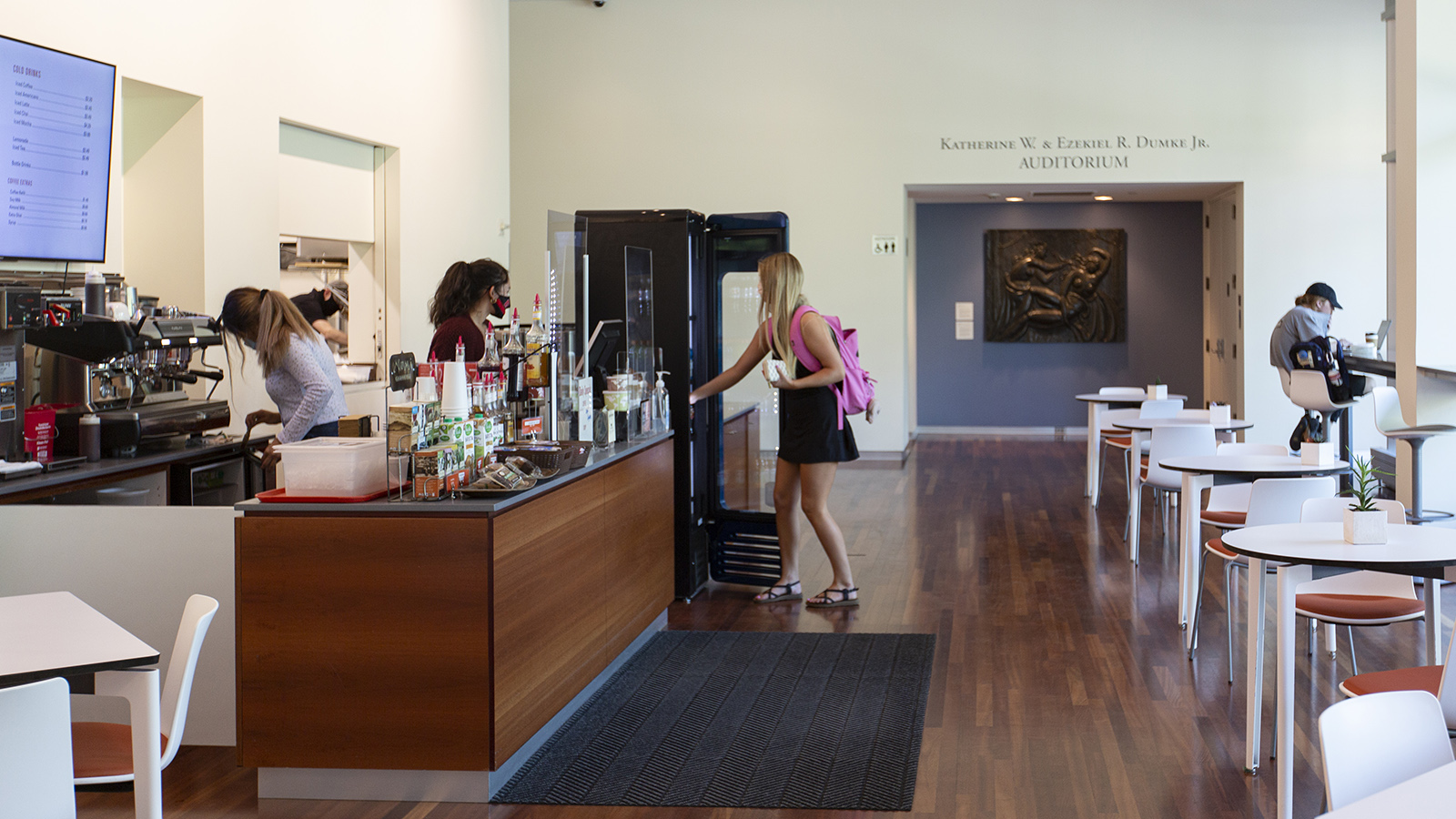 The Museum Café is a campus oasis, and a hub for conversation with friends or casual meetings with colleagues. Relax with a fresh cup of coffee, hot cocoa, or a made-to-order seasonal beverage. The café is proud to feature local coffee from Star Mountain Roasters. 

LATE OPENING due to building maintenance : Monday, 12/4 @ 10:00AM
CLOSED: Monday 12/18, Sunday 12/24, Monday 12/25, Tuesday 12/26, Friday 12/29, Sunday 12/31, and Monday 1/1
BEVERAGE SERVICE ONLY: 12/27 & 12/28, 1/2-1/5
 
Monday - Friday: 8:30 am-4 pm, food service* available 11:00 am - 2:00 pm
Saturday - Sunday: 11 am - 4 pm, beverage service only
*subject to change based on events and staff availability
UMFA members receive 10% off purchases at The Museum Café.
No outside food or beverage is allowed in the café or Museum. 
The Museum Café may close early due to factors including private events, café operations, and more. The café is not equipped for advance orders and catering, however, to-go orders are accommodated. We ask that you please refrain from using café seating if you are not dining in, specifically during hours of food-service. We apologize for any inconvenience.