Contact the UMFA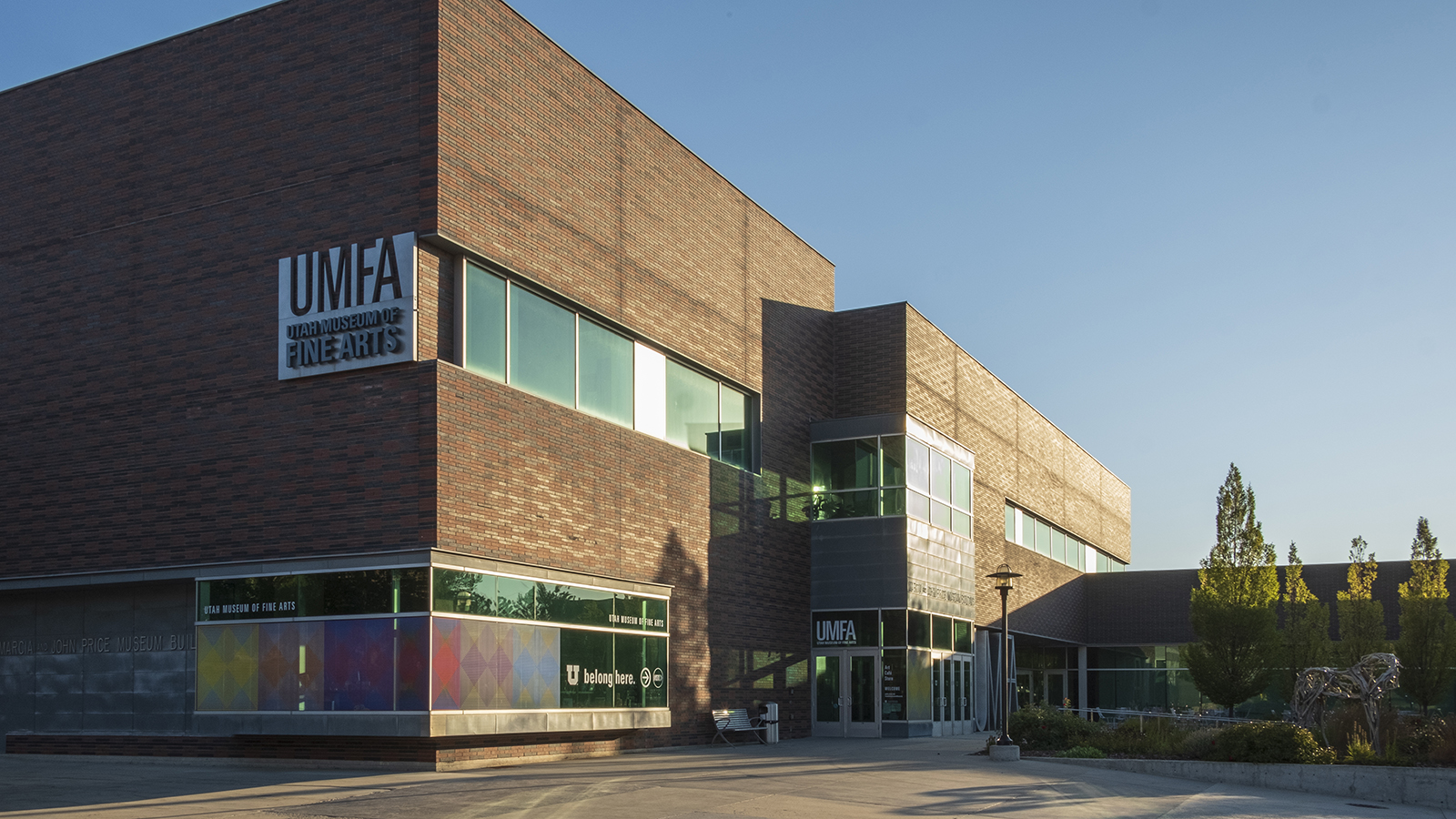 Utah Museum of Fine Arts
University of Utah
Marcia & John Price Museum Building
410 Campus Center Drive
Salt Lake City, UT 84112-0350
Phone | 801.581.7332  Fax | 801.585.5198
See hours, admission, and other general information on our Plan Your Visit page here. Find answers to frequently asked questions here. 
Staff Directory
Director's Office
Gretchen Dietrich, The Marcia and John Price Executive Director
Erica SittingUp, Executive Assistant to The Marcia and John Price Executive Director
801.585.7174
Finance and Operations
Darrin Robertson, Chief Financial Officer
801.581.4968
Sandra Jones, Manager of Accounting
801.585.1544
Fatima Montelongo, Accounting Assistant
801.585.1544
Rhett Jones, Manager of Operations
801.585.6851
Brandon Nemelka, Visitor Services Supervisor
801.581.5163
Louisa Laguette, Events Coordinator
801.581.5643
Retail Services
Trevor Owens, Café Supervisor
Carol Bigelow, Store Supervisor
801.585.5221
External Relations
Hillary Hahn, Director of External Relations
801.585.5356
Development/Membership
Fiona Marcelino, Individual Giving Manager
801.585-0464
Janet Fine, Development Officer, Grants and Institutional Giving 
801.585.1873
Kenley Alligood, Membership Manager
801.585.9875
Marketing, Communications, and Visitor Experience
Emma Ryder, Director of Marketing and Communications
801.581.7328
Communications Coordinator
801.585.3934
Michelle Woodard, Web and Digital Media Coordinator
801.585.9880
Planning and Program
Nancy Rivera, Director of Planning and Program
801.581.3123
Joy Goh, Graphic Designer
801.585.1306
Sarah Palmer, Exhibitions Designer
801.585.6792
Adelaide Ryder, Digital Projects Manager, Head Photographer
801.585.0125
Curatorial
UMFA curators are unable to assist with appraisals of artwork and external research inquiries. Please contact the American Society of Appraisers to find a qualified professional near you and the University of Utah's J. Willard Marriott Library for guidance with your research.
Alisa McCusker, Senior Curator | Curator of European and American Art
Luke Kelly, Associate Curator of Collections
Emily Lawhead, Associate Curator of Modern and Contemporary Art
Collections
Stacey Kelly, Director of Collections, Conservator
801.585.9045
Registrar
801.585.0725
Lorraine Jackson, Assistant Registrar
801.585.9885
June MacDonald, Objects Preparator
801.213.3676
Catherine Nalder, Collections Assistant
801.585.9769
Learning and Engagement
Annie Burbidge Ream, Co-Director of Learning and Engagement, K-12 and Family Programs
801.585.5168
Ashley Farmer, Co-Director of Learning and Engagement, Adult and University Programs
801.585.7214
Virginia Catherall, Curator of Education, Family Programs, Visitor Experience, and Community Outreach
801.585.7163
Katie Seastrand, Manager of School and Teacher Programs
801.585.0014
Derrek A. Wall, Manager of Adult and University Programs
801.581.4405
Amira Snounou, Tour Coordinator
801.581.3580
Laura Wilson, Creative Aging Coordinator
801.585.6176
Protection Services
Michael Farfel, Protection Services Supervisor
801.585.0570
Assistant Protection Services Supervisors: 801.585.5327
Michael Anderson-McEwan
Thomas Jeffrey
UMFA Protection Services Dispatch Office
801.585.5066
The Utah Museum of Fine Arts supports charitable organizations within our community by providing general admission pass donations for fundraising events. Find more information about our request process here. 
For all other inquiries email the UMFA here.
The UMFA periodically sends out information via e-mail regarding upcoming exhibitions, events, lectures, films, classes, and more.