Help Make Sol LeWitt's Wall Drawing #33 (1970)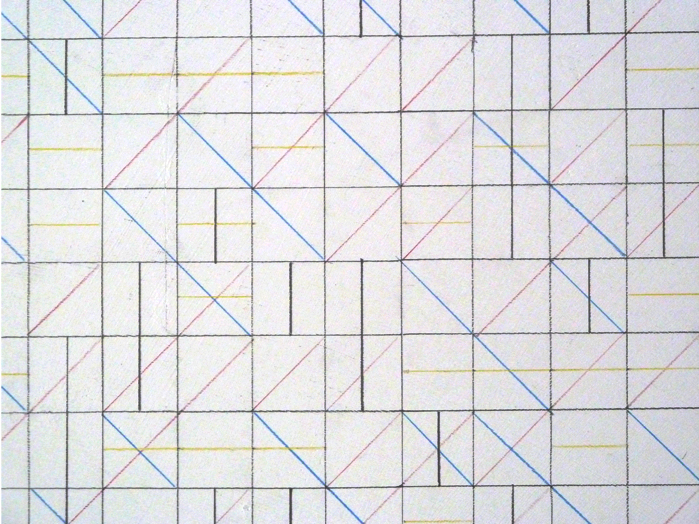 In February 2019 the UMFA will install the recently acquired Sol LeWitt wall drawing for the first time, and we need your help! A draftsperson authorized by the Estate of Sol LeWitt will oversee a select group of University of Utah student drafters from Feb 13-26, 2019. 
Sol LeWitt (American, 1928–2007) is widely regarded as one of the leading exponents of Minimalism and Conceptual art. He is known primarily for his deceptively simple geometric sculptures and architecturally-scaled wall drawings. Many Conceptual artists used linguistic systems or mathematical formulas to dictate the production of their work, and LeWitt used language in the form of instructions to detail how his wall drawings should be made by others. Traditionally, the worked surface of a drawing has been understood as the most intimate and direct record of an artist's creative process. But, by leaving the execution of his wall drawings to others, LeWitt repositioned the role of the artist. 
Apply to be a student-drawer by January 21, 2019. Priority is given to early applications.  
Download and complete this pdf application and submit to UMFALeWittWallDrawing@gmail.com.
In the 1960s and 1970s, artists across Europe, North America, and South America questioned the notion of art and challenged the authority of museums and galleries. Embracing the era's ethos of experimentation, Conceptual artists created radical new forms of art that valued their thought processes over traditional aesthetic, technical, and material concerns. In Conceptual art, any final object—if there is a physical form—is merely a byproduct of the execution of a predetermined concept.
Sol LeWitt's work stresses ideas over execution, and his well-known dictum, "the idea is the machine that makes the art," has long been a hallmark of conceptualist practices. His sculptures, installations, and drawings employ an understated formal vocabulary, with special attention paid to the artistic fundamentals of line, primary color, and geometric form. LeWitt's experiments with wall drawings began in 1968. At the time this was seen as a radical practice, for the purposely temporal and reproducible drawings subverted the notion of a timeless and unique modernist art object, while posting mathematical or linguistic models as the generators of meaning.