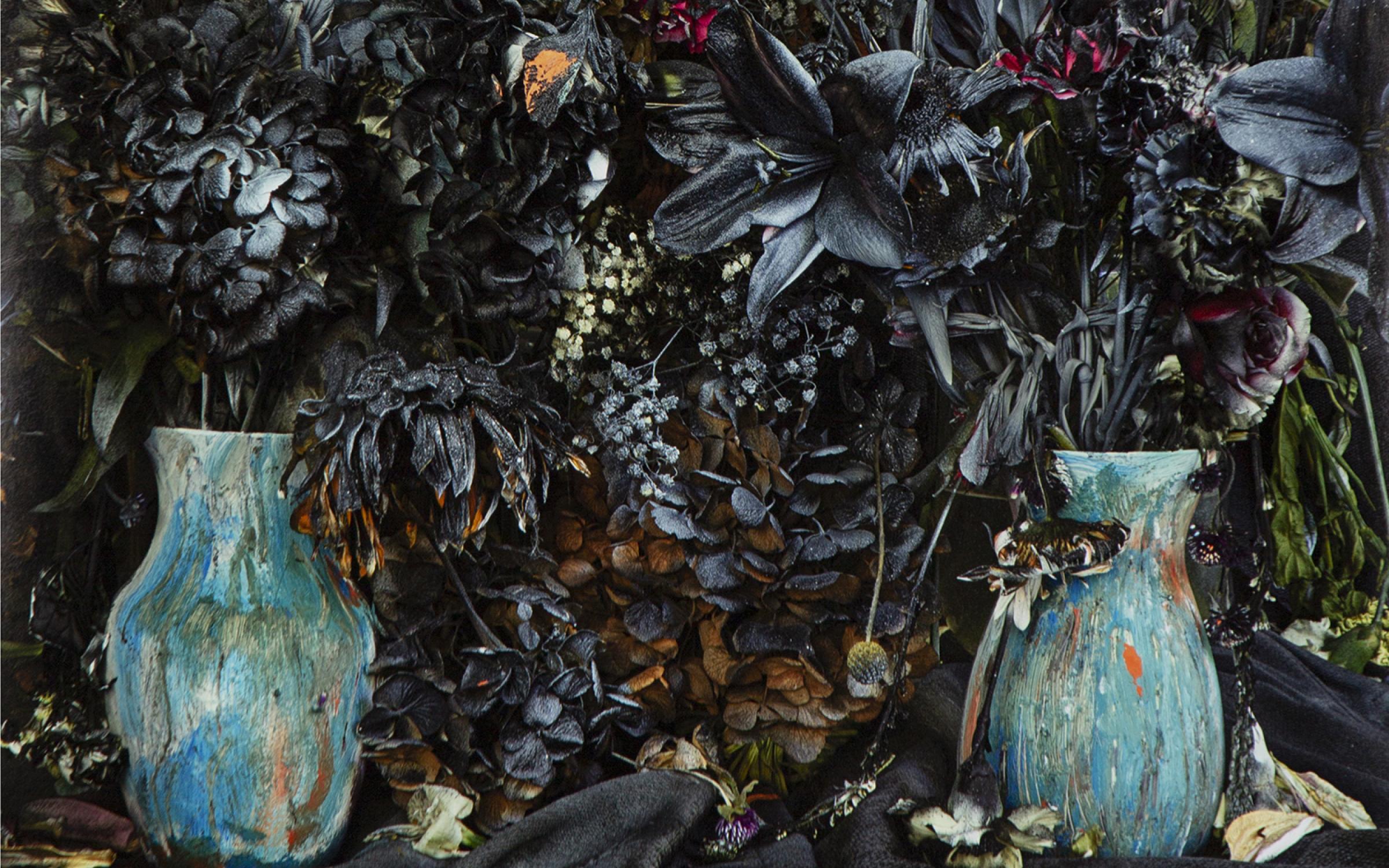 March 4, 2023
to
August 27, 2023
The Unique Perspective of Abelardo Morell
Cuban-American artist Abelardo Morell (born in Havana in 1948) captures the enduring magic of photography by innovatively blending long-standing and recent technologies, from the camera obscura to the digital camera. Morell's work explores the very essence of photography, a word derived from Greek that means "light drawing." Imprinted through light, his images record his new approaches to traditional artistic subjects of landscape and still life. He views the world around him through a constantly curious, wandering eye and from unexpected vantage points. To capture his complex images, he employs both standard and novel tools as cameras, including a tent he uses as a darkened chamber in the format of the camera obscura. He has turned his cameras on famous vistas of American landmarks and national parks, as well as various interpretations of the floral still life. This exhibition showcases a selection of Morell's photographs that enchant and beguile us through his unique perspective on the familiar and the beautiful. 
---
La perspectiva única de Abelardo Morell 
El artista cubanoamericano Abelardo Morell (nacido en La Habana en 1948) captura la magia perdurable de la fotografía combinando de forma innovadora tecnologías antiguas y recientes, desde la cámara oscura hasta la cámara digital. La obra de Morell explora la esencia misma de la fotografía, palabra derivada del griego que significa "dibujo de luz". Impresas a través de la luz, sus imágenes registran sus nuevos enfoques de los temas artísticos tradicionales del paisaje y la naturaleza muerta. Observa el mundo que le rodea a través de un ojo constantemente curioso y errante y desde puntos de vista inesperados. Para captar sus complejas imágenes, emplea como cámaras herramientas tanto estándar como novedosas, incluida una tienda de campaña que utiliza como recinto oscuro en el formato de camera obscura. Ha apuntado sus cámaras hacia famosas vistas de monumentos y parques nacionales estadounidenses, así como hacia diversas interpretaciones de la naturaleza muerta floral. Esta exposición muestra una selección de fotografías de Morell que nos encantan y nos seducen a través de su perspectiva única de lo familiar y lo bello. 
---
Abelardo Morell, American, born 1948, Flowers for Lisa #33, 2016, photographic print, purchased with funds from Dr. James E. and Debra Pearl and the Phyllis Cannon Wattis Endowment Fund for the Dr. James E. and Debra Pearl Photograph Collection