ACME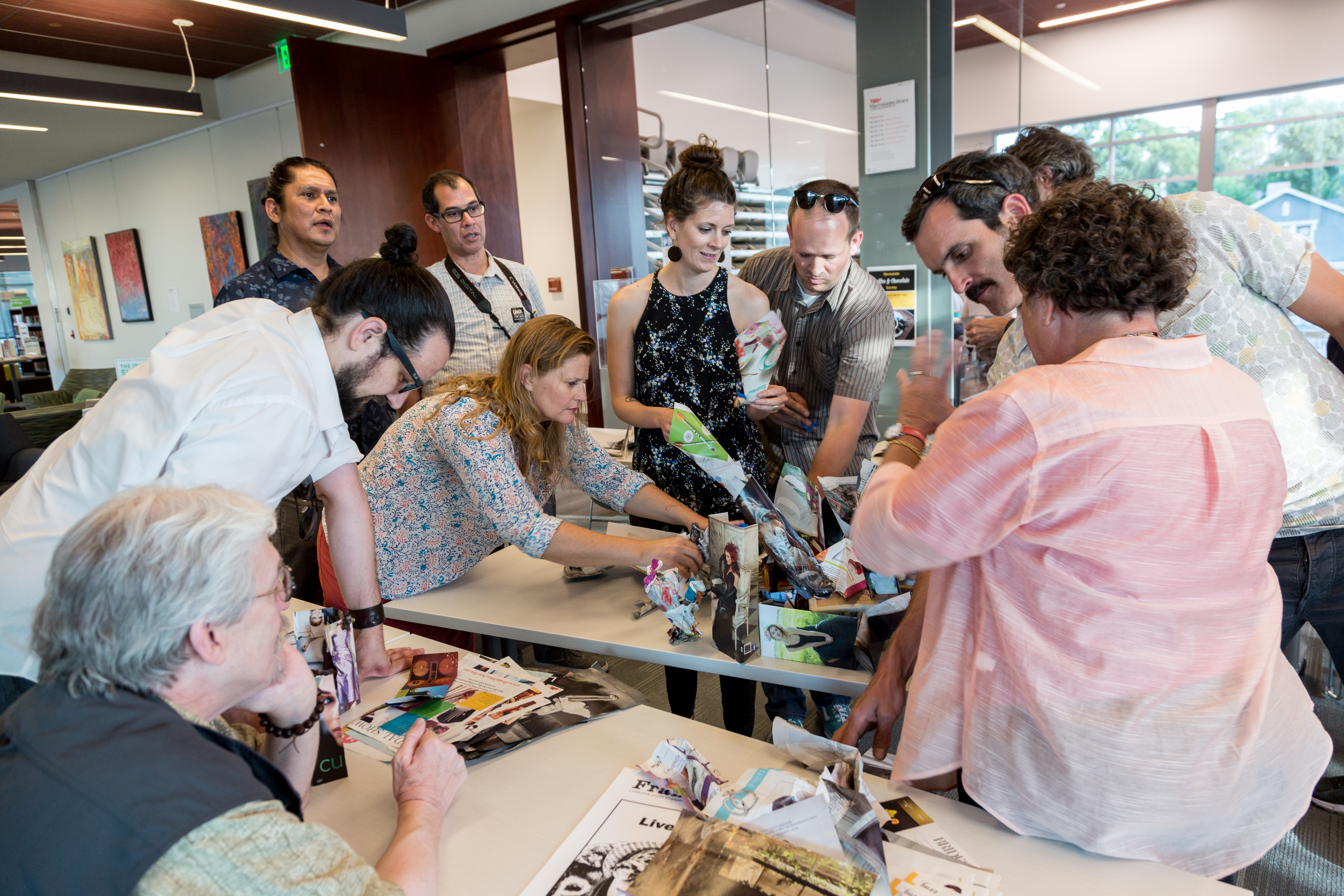 ACME (Art. Community. Museum. Education.) is a twofold outreach initiative dedicated to rethinking the public role of museums. ACME Sessions and ACME Lab are designed to transform how the UMFA connects with, engages, and learns from our community.
ACME Lab
Located in the UMFA Emma Eccles Jones Education Center, ACME Lab is an exhibition space for art experimentation and exploration. Visitors of all ages are encouraged to ask questions, make connections across disciplines, and engage with art in new ways. The Lab promotes collaboration between museum and community through active participation—providing an avenue for mutual learning, discovery, and understanding.
Click here to view the current ACME Lab exhibition. 
ACME Sessions
Transporting the UMFA into the community, ACME Sessions are a series of public meetups where participants can imagine and articulate new models of education and community engagement through hands-on activities and dialogue. Bimonthly Sessions are held at Salt Lake City Public Library branches and bring together Salt Lake City's most creative, inventive, and cross-disciplinary minds to explore relevant topics and issues within society.
Click here to view upcoming ACME Sessions.