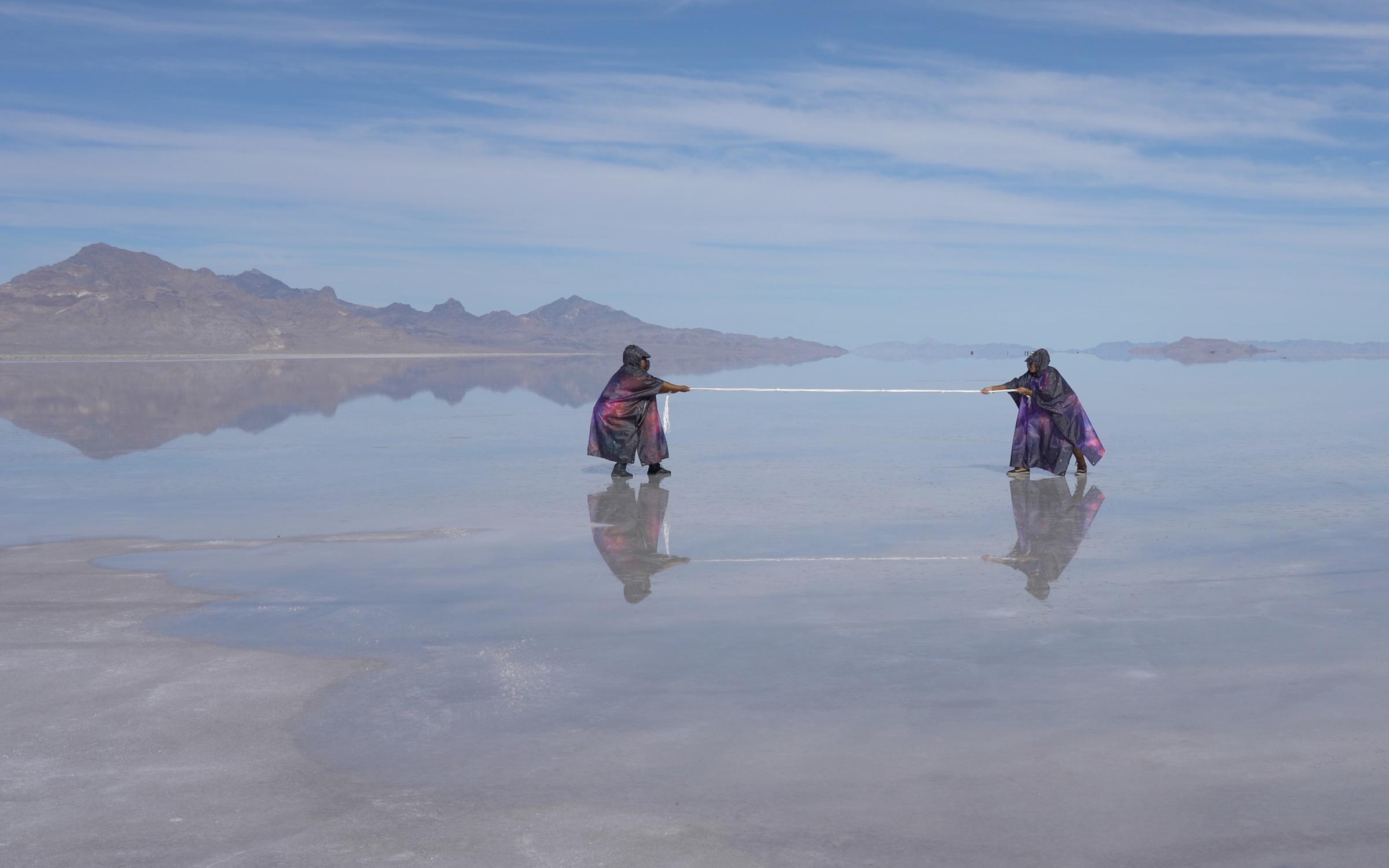 Artist Talk | Afrofutures: Alisha B. Wormsley
Thursday, April 7, 2022 | 6 pm  
Katherine W. and Ezekiel R. Dumke Jr. Auditorium | UMFA 
Alisha B. Wormsley is a new media artist who negotiates collective memory and the synchronicity of time, and centers narratives of women of color. Over the past year, Wormsley has engaged with Utah's landscape and cultural history as part of her collaboration with the University of Utah Department of English course "Afrofuturistic Visions of the West." 
Join us as Wormsley debuts her newest work in progress, D.R.E.A.M. = A Way to AFRAM, a film with Li Harris, rooted in Afrofuturism and inspired by her research within Utah. Afrofuturism is an intellectual, cultural, and social justice movement confronting problematic representations of people of color that imagines both utopian and dystopian social change.
D.R.E.A.M. = A Way to AFRAM (Diffraction + Restoration + Electromagnetic Analogue of Mass = A Way to AFRAM) is about imagineering various technologies and applied sciences to continue the ancestral practice of creating safe places for Black people to exist abundantly on this planet and beyond. 
To learn more about Alisha B. Wormsley, and view her artwork, visit her website.  
Afrofutures 2022 
This spring you are invited into the near-distant-past-future with Afrofutures, a three-part programming series at the UMFA designed to prompt meaningful dialogue and spotlight Black artists doing amazing work that both interrogates and innovates. Stay up to date on all Afrofutures events here. 
SPONSORS 
This project was funded as part of "Landscape, Land Art and the American West," a joint research and engagement initiative between the UMFA and the U of U Marriott Library supported by the Andrew W. Mellon Foundation and matching funds from the University. 
In partnership with the U of U College of Fine Arts, Crystal S. Rudds of the Department of English, and Elisabet Curbelo Gonzalez from the School of Music.