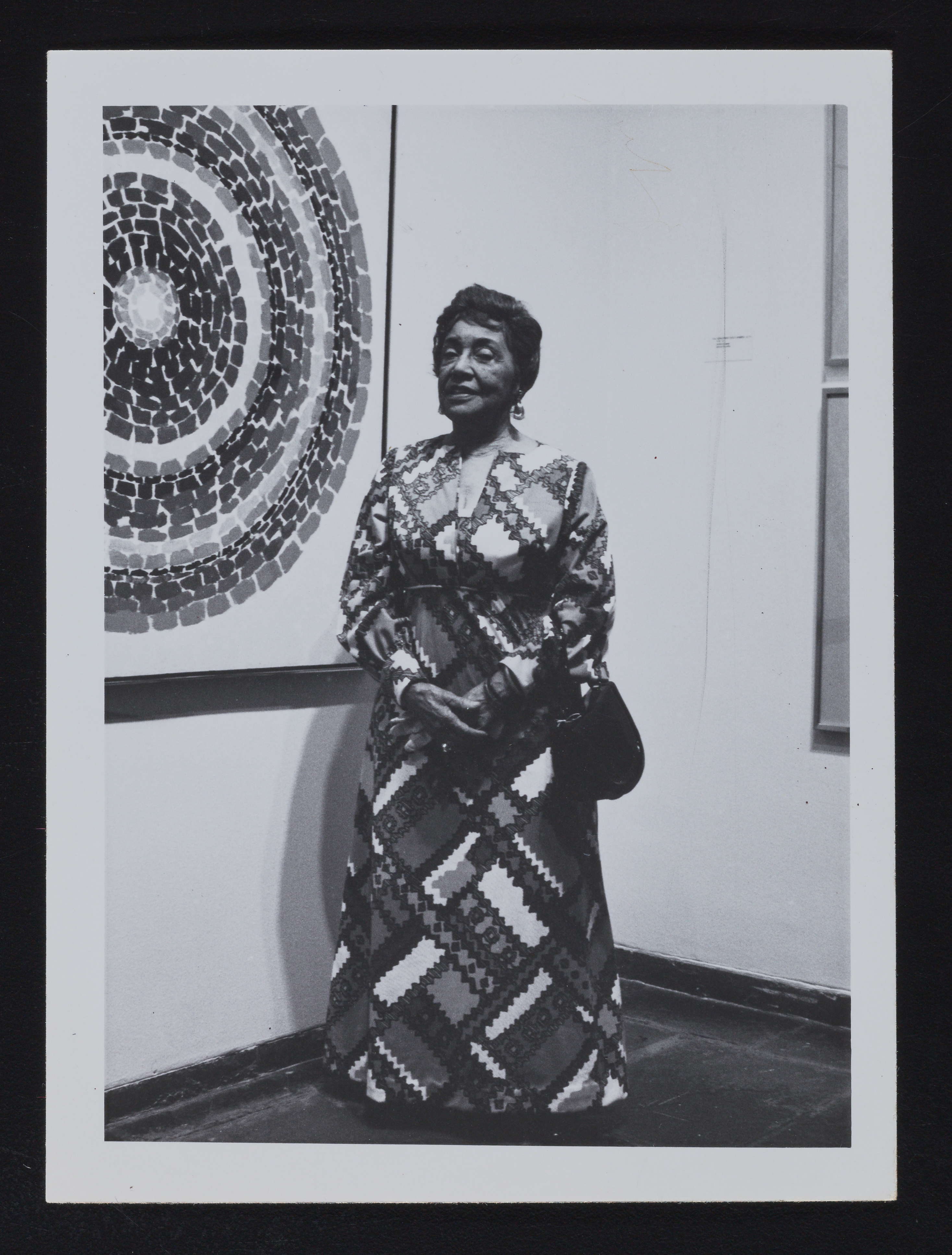 The UMFA's modern and contemporary gallery is currently basking in the glow of Alma Thomas's Red Sunset, Old Pond Concierto (1972). Her work has rarely been on view in the West, and her participation in and influence on post-war abstraction have been marginalized until very recently. We consider ourselves quite lucky to have this masterpiece on loan from the Smithsonian American Art Museum for one year.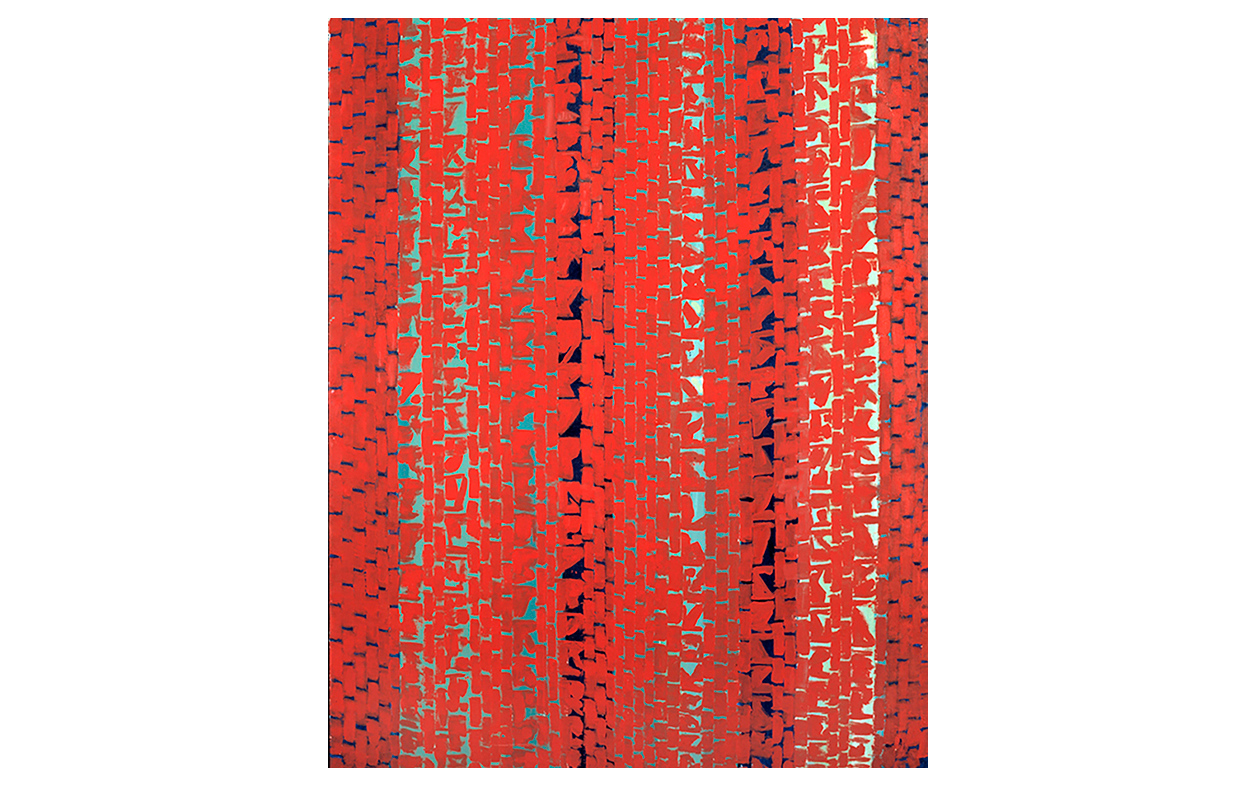 As an African-American woman, Thomas (1891–1978) did not have access to as many opportunities as her white male peers, but #neverthelessshepersisted and conquered many barriers.
In 1924, she became the first graduate of Howard University's art department. In 1960, at the age of 69, she began to paint seriously when she retired from her career as an art teacher in Washington, DC. In 1972, at age 80, she became the first African-American woman to have a solo exhibition at the Whitney Museum of American Art. In 2014, her painting Resurrection (1966) was the first work by an African-American woman to enter the collection of the White House.
Regardless of her age, gender, or skin color, Thomas earned the respect of other artists and contributed to the developments of the Washington Color School, a group of artists who experimented with color and form in abstract painting at midcentury. Thomas and her peers were early adopters of new acrylic paint, experimenting with staining, pouring, dripping, and dabbing to control the application of color to raw, unprimed canvas. In 1965, curator Gerald Nordland put together an exhibition of artists working in this manner including Kenneth Noland, Morris Louis, Howard Mehring, Tom Downing, Gene Davis, and Paul Reed. The exhibition, titled Washington Color Painters, traveled to arts venues across the country, and those six white male artists became the most well-known and commonly collected Washington Color School painters.
Yet, we know that, like Thomas, there were other artists—some women and artists of color—who influenced the development of Washington Color School painting. So, in preparation for hosting Red Sunset, Old Pond Concerto, I turned my attention to work in the UMFA's collection that could present a more holistic story of the Washington Color School, a story not commonly examined in the Intermountain West.
Ultimately, I situated Thomas's painting among the work of Helen Frankenthaler, Gene Davis, Tom Downing, Paul Reed, and Anne Truitt. Why Frankenthaler? She didn't live in DC and wasn't part of the Washington Color School, but today she is widely recognized as having developed the staining technique that the Washington Color School, and color field painters in general, adopted. In 1953, Noland and Louis visited Frankenthaler's New York studio in her absence with the influential art critic Clement Greenberg. Upon returning to DC, they incorporated her breakthrough technique and subsequently influenced generations of painters who broadly became known as the Washington Color School. Thus, Frankenthaler paved the way for Thomas, and her Wizard (1963) hangs facing Red Sunset.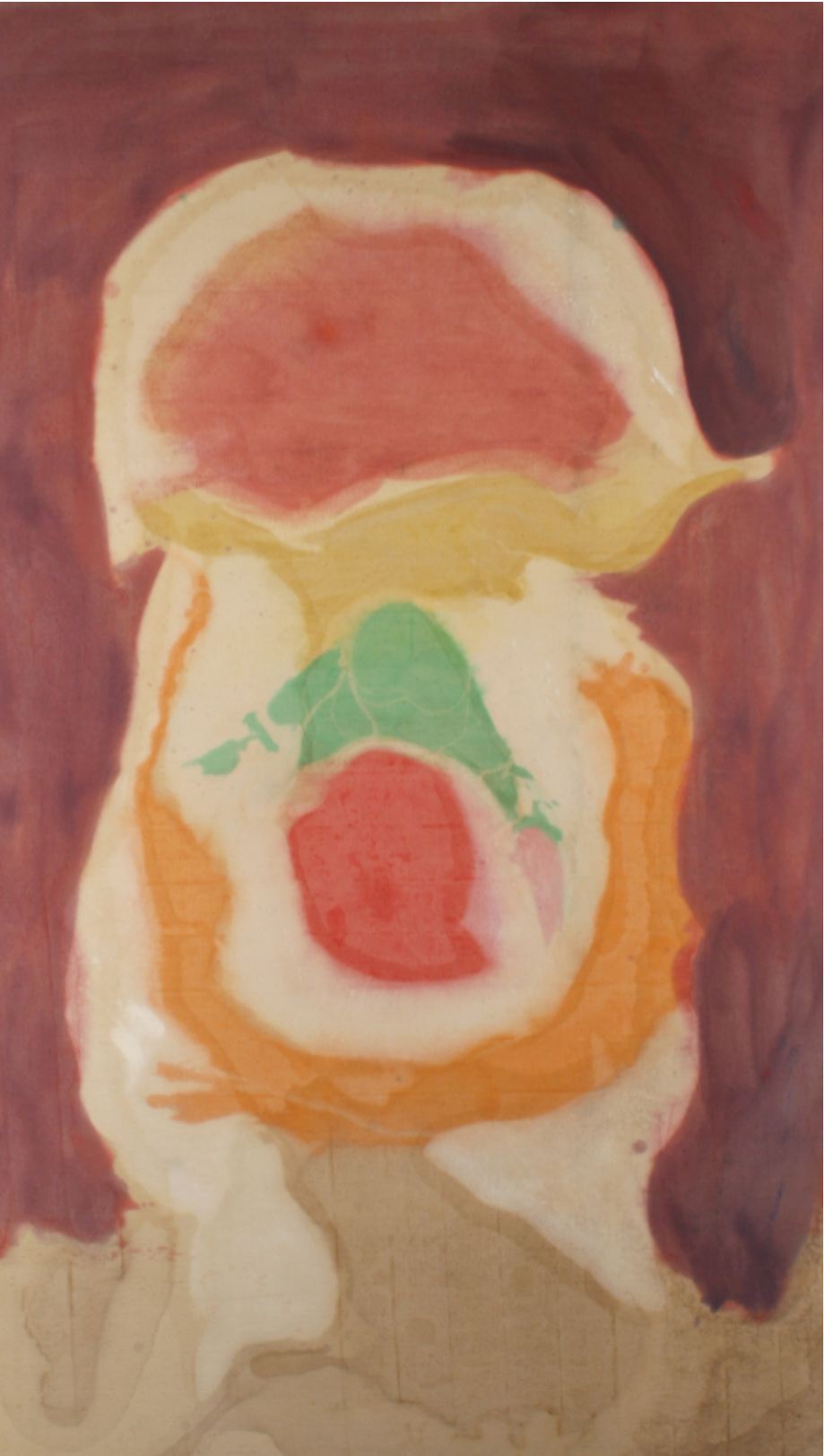 The UMFA has significant works by Gene Davis, Tom Downing, and Paul Reed. Davis's Jasmine Sidewinder #91 (1969) is a community favorite and often on view, but neither the Downing nor the Reeds had been on view since they were acquired in the 1990s. The Downing required minor conservation to address a stain on its delicate canvas, and the Reeds, which I'd never seen (!), required photographing, installation research, and some stretching and framing. Like Thomas's painting, their large-scale works and shaped canvases enlist color theory to allude to three-dimensional space, reflecting how the Washington Color School blurred boundaries between painting and sculpture.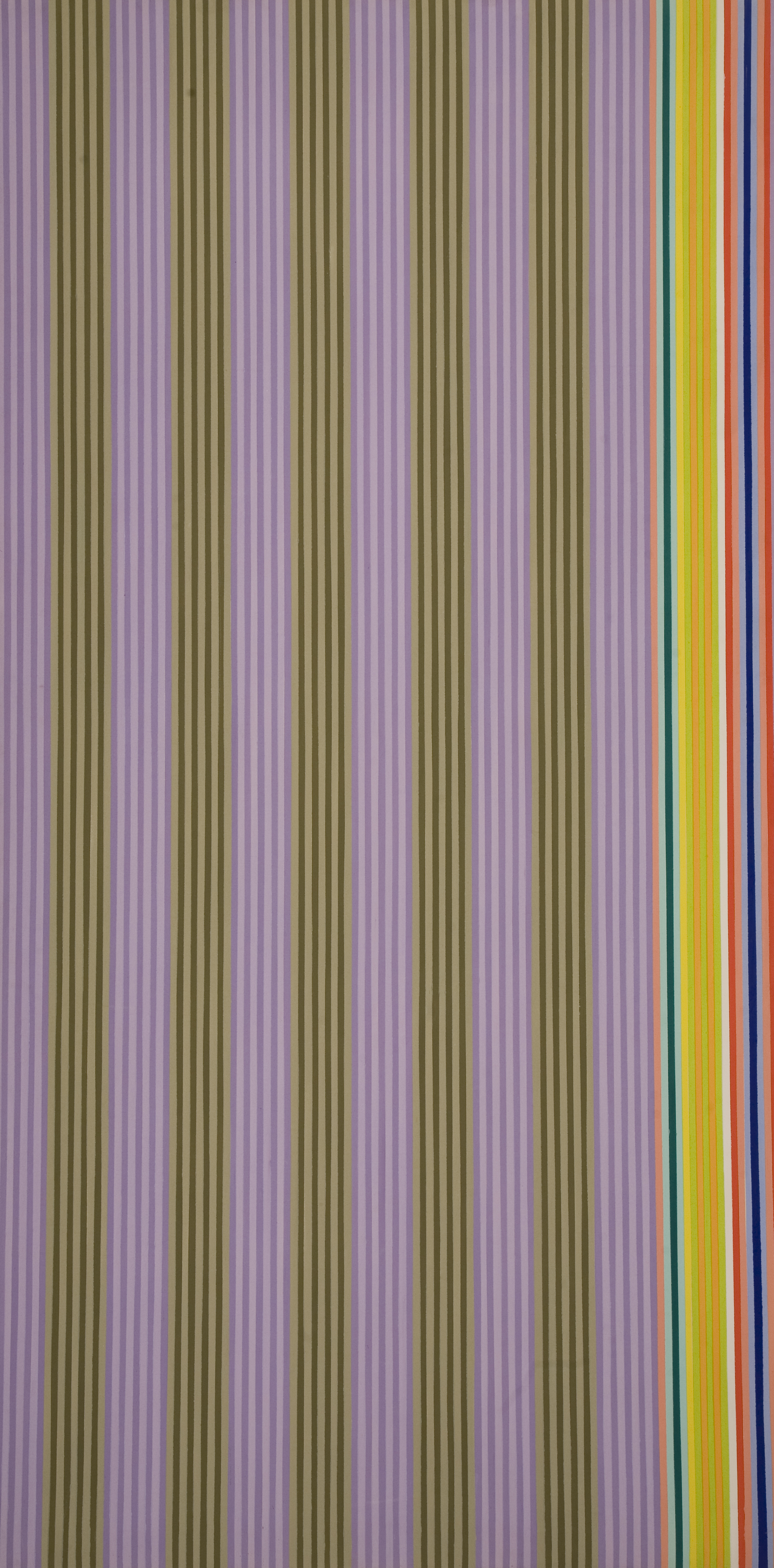 The UMFA has a number of Anne Truitt's acrylic paintings on paper that exhibit her experimental paint application with brushes, rollers, and soaking pans. Renowned artists, critics, and dealers recognized Truitt alongside Louis and Noland as a leader of the new modern painting coming out of Washington, yet Greenberg pointed out in his 1968 Vogue critique, "she remains less known than she should be as a radical innovator. She certainly does not 'belong.'
But then how could a housewife, with three small children, living in Washington belong? How could such a person fit the role of pioneer of far-out art?"
In 1982, Truitt wrote in her autobiographical book Daybook: The Journal of an Artist (1982), that in addition to the demands of childcare, "I had to fit my own work into a schedule of shopping, cooking, housecleaning, entertaining and, very often, moving from city to city." Indeed, Truitt painted Truitt '67 at the close of a three-year "exile," as Greenberg referred to it, in Japan for her husband's job. Truitt's subtle stained and rolled Truitt '67 next to Red Sunset's vibrant, mosaic-brushwork illustrates the range of experimental paint application techniques used by the Washington Color School.
Unfortunately, the UMFA does not own work by artists of color associated with the Washington Color School, which was part of the reasoning for establishing this unique year-long loan of the Thomas. But, everyone should know the work of Sam Gilliam too, and I'm looking forward to welcoming his work to the Museum when we host Black Refractions: Highlights from the Studio Museum in Harlem this fall. Like Gilliam, Thomas didn't focus on racial issues in her art. Like Frankenthaler and Truitt, she didn't focus on feminist issues either.
Rather, through color, she said, she "sought to concentrate on beauty and happiness, rather than on man's inhumanity to man."
---
Whitney Tassie (she/her/hers) is the senior curator and curator of modern and contemporary art at the Utah Museum of Fine Arts. She believes that art is integral to creating a just world and that museums should be accessible and inclusive community spaces committed to advancing social justice.
January 16, 2020.
image credit: Jack Whitten (American, 1939–2018), Photograph of Alma Thomas at Whitney Museum of American Art Exhibition Opening, 1972, Alma Thomas papers, circa 1894-2001, Archives of American Art, Smithsonian Institution.