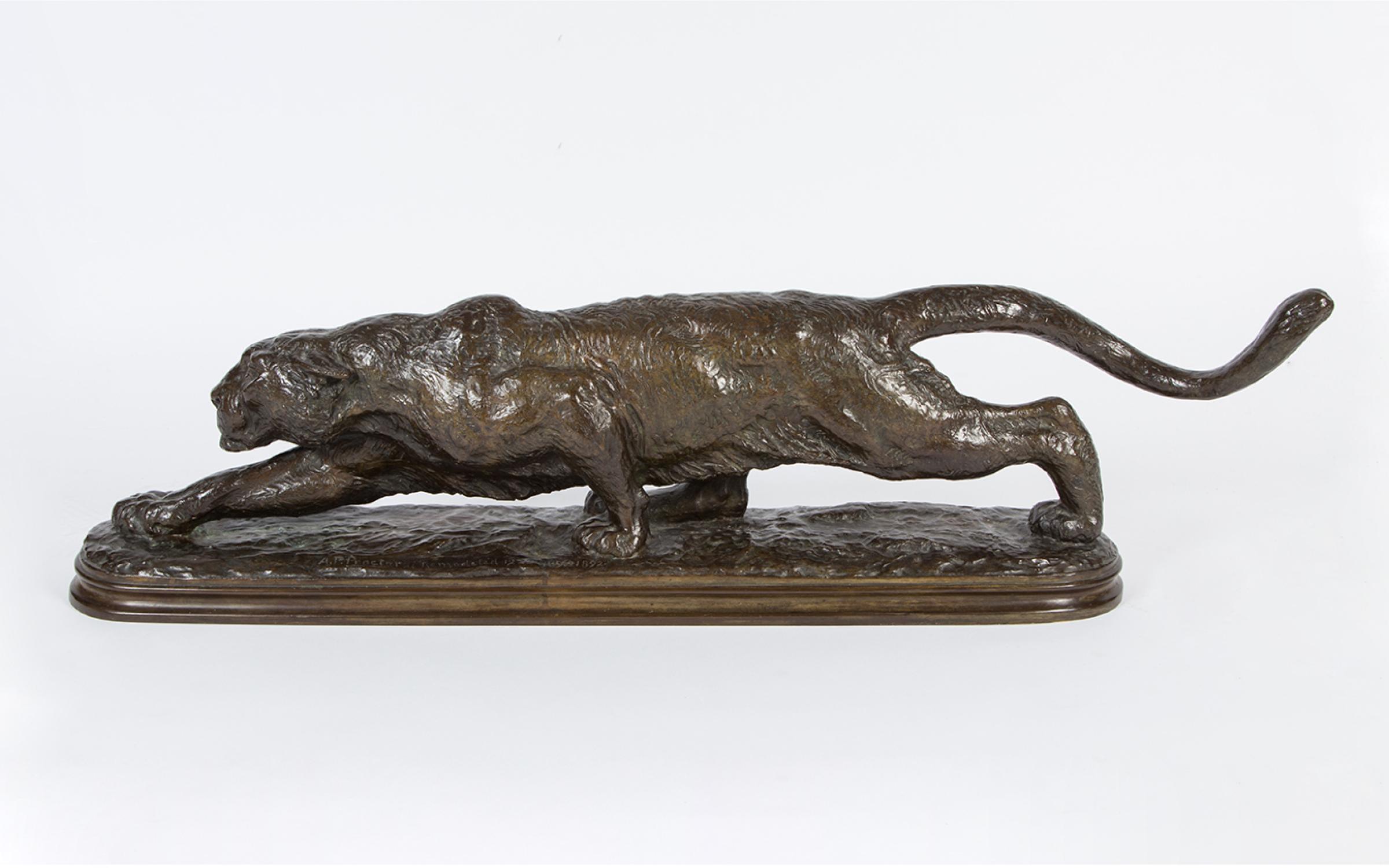 American and Regional Art: Mythmaking and Truth-Telling
The UMFA's award-winning American and regional art galleries explore the impulse for westward expansion and the critical response to this migration, one of the defining themes of nineteenth-century American history.
Paintings, sculpture, photographs, drawings, and prints trace the movement of people from East to West through a series of landscapes and scenes of everyday life that document a rolling frontier line and advances in transportation. Thomas Doughty's scene of the great New York waterway and George Caleb Bingham's depiction of the fringes of colonial settlement in Missouri illustrate the mission of Manifest Destiny, the belief that it was God's will that Americans spread over the entire continent and control and populate the country as they see fit. Similarly, English-born Alfred Lambourne and Henry Culmer, both early Utah painters, pictured pioneers in covered wagons traveling along Nebraska's Platte River and the creation of new towns like our own Salt Lake City. This gallery also features images created from exploratory expeditions, including a recent acquisition by Thomas Moran—a late nineteenth-century grisaille painting of the unique land formation known as Devil's Slide in Utah's Morgan County.
As settlers moved west, the federal government's program of Indian removal intensified. Yet Euro-American artists largely ignored the displacement of indigenous peoples in their depictions of this region. They sentimentalized Native Americans as "noble savages" in images popular among East Coast artists and patrons. In response to mythmaking and to the desires of Euro-American patrons, Native American potter Maria Martinez developed artistic and marketing strategies to convey the "authenticity" of her work. The effects of the pioneers' exhaustive approach to settlement is the subject of works by twentieth-century artists like Jonas Lie, who painted the extraction of copper at Utah's Bingham Mine. (Interested in learning more about the technological, economic, social, and environmental impacts of mining on the American West? Visit Mining the West: Primary Elements, a digital exhibition that uses objects from the UMFA and J. Willard Marriott Library Special Collections.)  
Artists have long shaped the popular understanding of the American West, but the artistic voices that have been championed historically present a limited view, largely that of the Euro-American man. In exploring the critical responses to American expansionism, these galleries aim to highlight the art and varied perspectives of more diverse creators, including women and artists of color. Recent additions to the galleries include work by Edmonia Lewis, Laura Adams Armer, Louis Farnsworth, and Fritz Scholder. Beginning in fall 2022 new acquisitions by Chiura Obata, an American artist of Japanese birth, will also be on view.
This reinstallation was funded by the George S. and Dolores Doré Eccles Foundation.