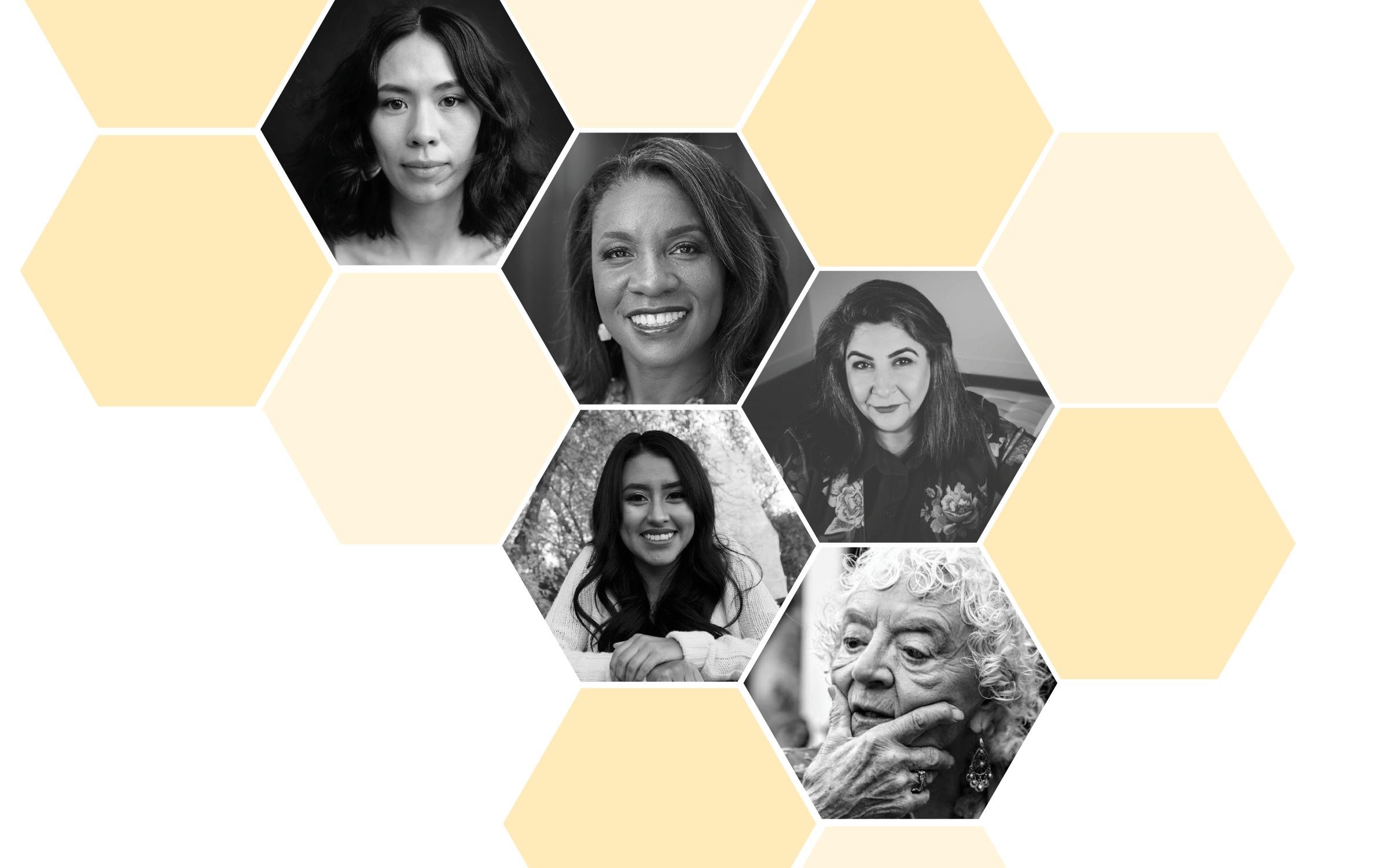 Because of Her: Stories of Women Making a Difference
6–7pm | 90.9fm KRCL Radio 
Originally conceived of as a live storytelling event at the UMFA's Katherine W. and Ezekiel R. Dumke Jr Auditorium, this show was set to take place in the Spring of 2020 in conjunction with UMFA's ACME Lab exhibition, Utah Women Working for Better Days! Now, Because of Her: Stories of Women Making a Difference will be presented as a special edition of KRCL's RadioActive, produced by Lara Jones and hosted by Giuliana Serena of The Bee. This hour-long broadcast will feature true, personal stories from Utah women of action, about the women who have made a significant difference in their lives and work. Tune in to 90.9fm KRCL or krcl.org to listen from 6–7pm Tuesday, October 6th, exactly one month before the general election. 
We are honored to feature the following storytellers: 
Erika George - Teacher, World Traveler, Activist 
Luna Banuri - Advocate, Policy Analyst, Executive Director 
Ciriac Alvarez Valle - Poet, Speaker, Community Organizer 
Pilar Pobil - Artist, Writer, Community Builder 
Denae Shanidiin - Creator, Bilá'ashdla (five fingered relative), Honágháahnii (one who walks around clan) 
---
Exhibition and Lab Sponsor: The JoAnne L. Shrontz Family Foundation
Curatorial Sponsor: Sam and Diane Stewart Family Foundation
Support for this exhibition was also provided in part by a grant from The Andrew W. Mellon Foundation, with generous support from the National Endowment for the Arts and with additional support provided by The Hearst Foundations.
The ACME Lab is an innovative space in the Museum's Emma Eccles Jones Education Center dedicated to community engagement and art experimentation. 
THE UTAH MUSEUM OF FINE ARTS (UMFA) IS FUNDED IN PART BY SALT LAKE COUNTY ZOO, ARTS & PARKS (ZAP). 
The UMFA periodically sends out information via e-mail regarding upcoming exhibitions, events, lectures, films, classes, and more.