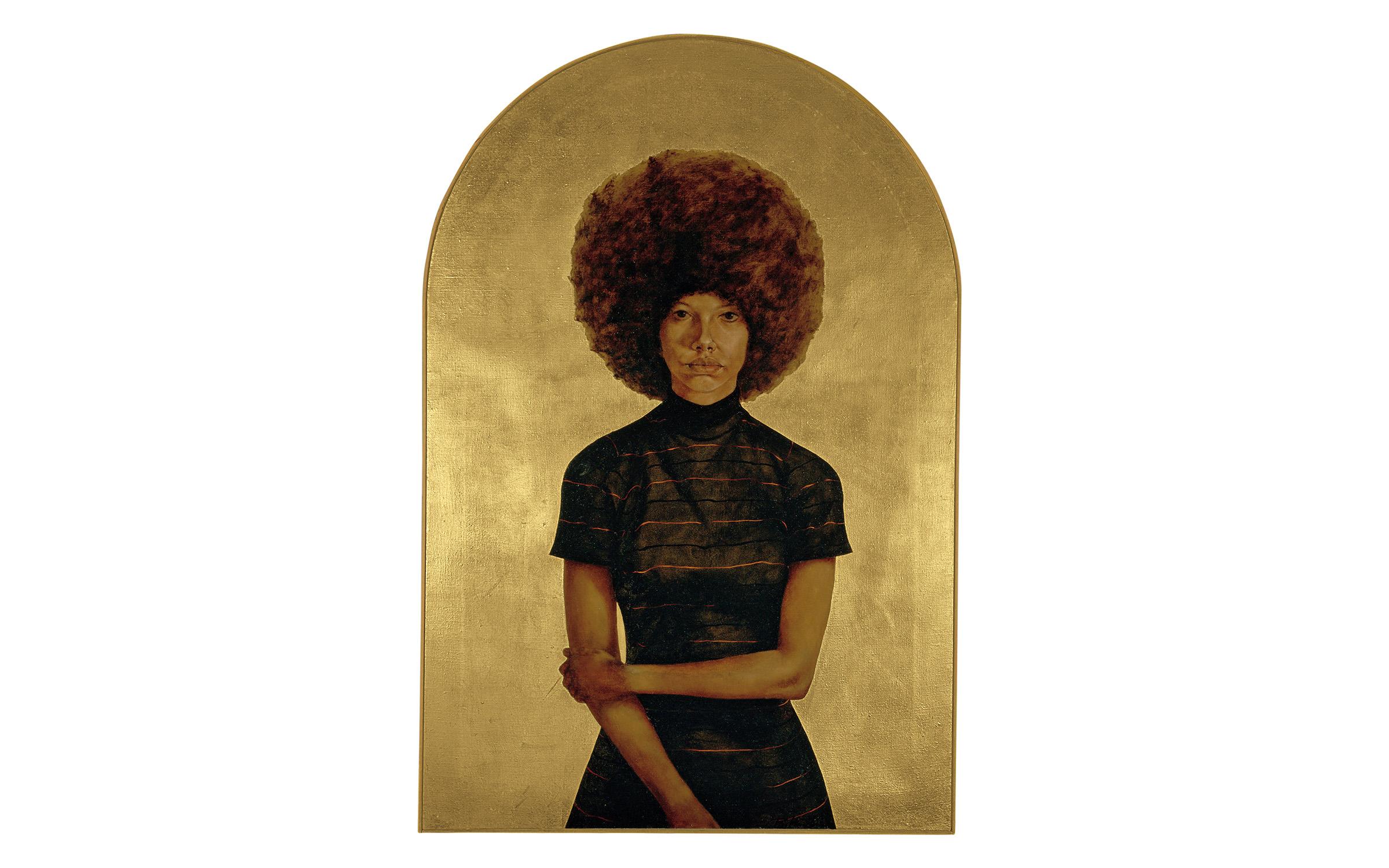 January 23, 2021
to
April 10, 2021
Black Refractions: Highlights from The Studio Museum in Harlem
Featuring one hundred works by nearly eighty artists from the 1920s to the present, Black Refractions: Highlights from The Studio Museum in Harlem surveys nearly a century of creative achievements by artists of African descent. This landmark initiative explores the vital contributions of these artists, proposing a plurality of narratives of Black artistic production and multiple approaches to understanding these works. 
Such an ambitious, multifaceted project is uniquely possible through the use of The Studio Museum's expansive and acclaimed collection. The Studio Museum is internationally known for its catalytic role in promoting the work of artists of African descent.
The Utah Museum of Fine Arts at the University of Utah is one of six venues in the United States to host Black Refractions. The UMFA is excited to help expand local audiences' understanding and appreciation of these important artists and to explore the impacts of systemic racism on art as well as on museums' role in society today. 
Experience the exhibition home! Click here for videos and digital presentations, downloadable educational resources, virtual art-making activities, and a calendar of virtual events.

Advanced tickets are required for entry. Plan your visit and buy tickets here. 
For press inquiries, please email mindy.wilson@umfa.utah.edu. 
This exhibition is organized by the American Federation of Arts and The Studio Museum in Harlem. Major support for Black Refractions: Highlights from The Studio Museum in Harlem provided by Art Bridges. Sponsorship for the national tour provided in part by PURE. Support for the accompanying publication provided by Furthermore: a program of the J.M. Kaplan Fund. 
The exhibition is curated by Connie H. Choi, associate curator, permanent collection at The Studio Museum in Harlem. It was organized for Salt Lake City by Whitney Tassie, senior curator and curator of modern and contemporary art at UMFA.
The UMFA exhibition is presented in partnership with the University of Utah Black Cultural Center and made possible by:
Presenting Sponsor | George S. and Dolores Doré Eccles Foundation
Curatorial Sponsor | Willard L. Eccles Family Foundation
Installation Sponsors |  Tim & Stephanie Harpst
                                        University of Utah College of Mines and Earth Sciences
Programming Sponsors | University of Utah J. Willard Marriott Library and Honors College
In-Kind Support | University of Utah Equity, Diversity, and Inclusion 

About Black Refractions and The Studio Museum
Through its pioneering exhibitions, public programs, artist residencies, and bold acquisitions, The Studio Museum in Harlem has served as a nexus for artists of African descent locally, nationally, and internationally since its founding in 1968. 
Through its groundbreaking Artist-in-Residence program, The Studio Museum has supported many distinguished artists at decisive stages in their careers. The exhibition includes artworks by renowned alumni of the residency program such as Chakaia Booker, David Hammons, Kerry James Marshall, Mickalene Thomas, and Kehinde Wiley. Black Refractions also presents iconic works by artists Elizabeth Catlett, Beauford Delaney, Barkley Hendricks, Jacob Lawrence, Hughie Lee-Smith, Alma Thomas, Bob Thompson, and James VanDerZee, among others.
Conceived at the height of the civil rights and Black Power movements as a working space for artists and an educational and social forum in which artists and communities could view and interpret art together in Harlem, The Studio Museum has played a vital cultural and civic role in New York City and the global art world for more than five decades. Now, as the Museum celebrates its 50th anniversary, and as interest continues to rise in the work of artists of African descent and in work inspired and influenced by black culture, this exhibition will allow audiences across the country to engage more deeply with artists already familiar to them and to discover new artists working across genres. 
The exhibition has also been shown at the Museum of the African Diaspora, San Francisco, CA; Gibbes Museum of Art, Charleston, SC; Kalamazoo Institute of Arts, MI; and Smith College Museum of Art, Northampton, MA. After its UMFA run, Black Refractions will travel to the Frye Art Museum, Seattle, WA.

Publication
Black Refractions is accompanied by a new publication of the same title co-published by the American Federation of Arts and Rizzoli Electa. The richly illustrated volume includes essays by Connie H. Choi and Kellie Jones; entries by a range of writers, curators and scholars (among them Lauren Haynes, Ashley James, Oluremi C. Onabanjo, Larry Ossei-Mensah and Hallie Ringle), who contextualize the works and provide detailed commentary; and a conversation among Choi, Thelma Golden, and Jones that draws out themes and challenges in collecting and exhibiting modern and contemporary art by artists of African descent. The catalog is available at the UMFA Museum Store.
About the American Federation of Arts
The American Federation of Arts is the leader in traveling exhibitions internationally. A nonprofit organization founded in 1909, the AFA is dedicated to enriching the public's experience and understanding of the visual arts through organizing and touring art exhibitions for presentation in museums around the world, publishing exhibition catalogs featuring important scholarly research, and developing educational programs. 
Image credit: Barkley L. Hendricks, Lawdy Mama, 1969, oil and gold leaf on canvas. The Studio Museum in Harlem; gift of Stuart Liebman, in memory of Joseph B. Liebman, 1983.25. © Estate of Barkley L. Hendricks. Courtesy of the artist's estate, Jack Shainman Gallery, New York and American Federation of Arts.
---