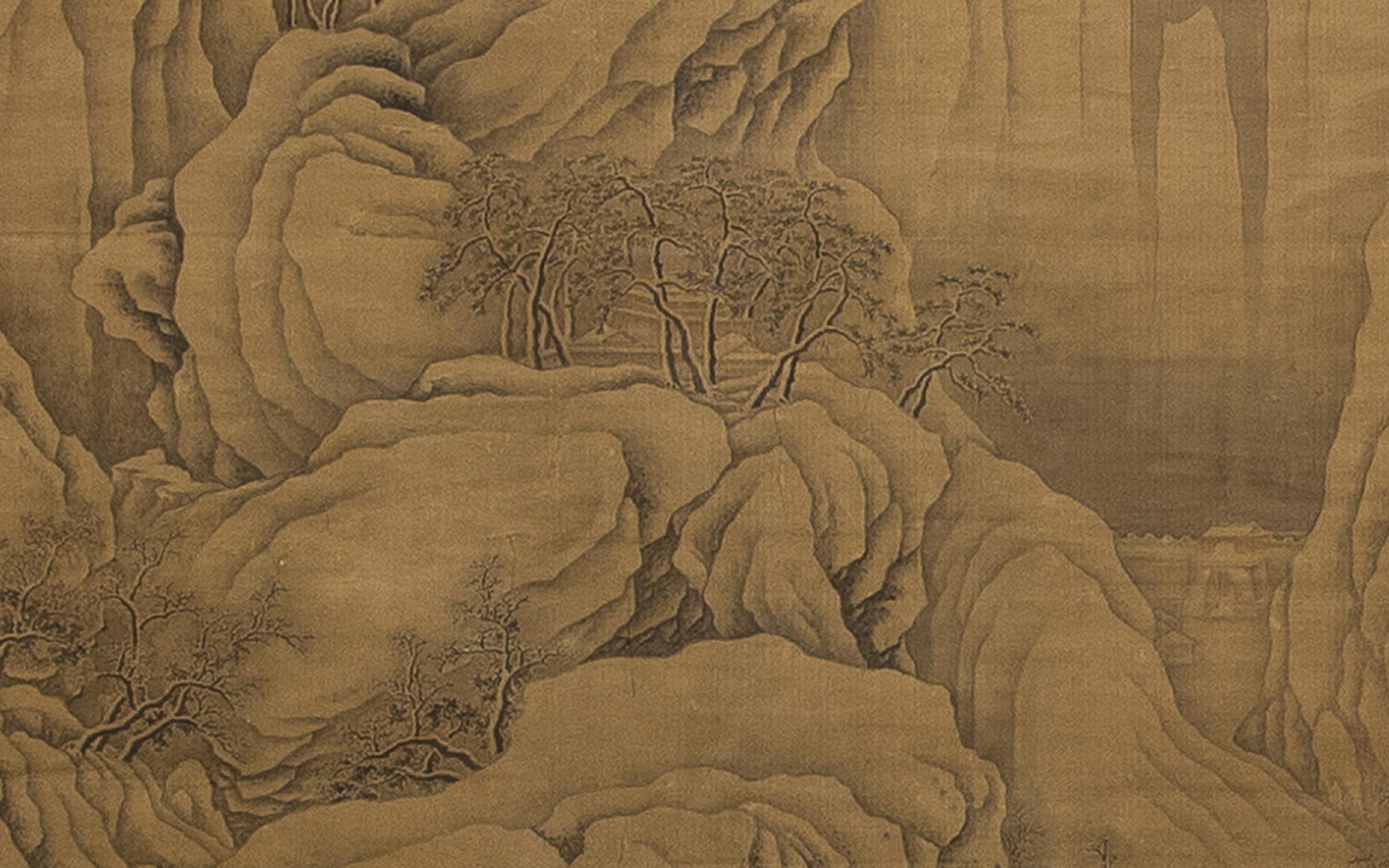 Chinese Art: Emulation and Innovation
Emulation and Innovation explores the near 4,000-year tradition of Chinese ceramics. Chinese potters took their medium to new heights while embracing concepts and techniques handed down over the centuries.
The installation is arranged thematically to examine the role of ceramics in a variety of contexts. A grouping of Minqi-spiritual objects explores the role of pottery in burials and includes a fourth-century Spirt urn. Objects in the "Treasure Cabinet" highlight the diversity of porcelain created for the Imperial household. An eighteenth-century Imperial vase with bats and clouds was created for the emperor, a gift either for him or for him to give to someone. New additions to the gallery exemplify the artistic exchange between the Turkish Ottoman Empire and Ming/Qing China. An Iznik tile, recently acquired for the UMFA's growing Islamic arts collection, contains decoration similar to the platters imported from Chinese kilns. 
In 2014, longtime museum supporter Bert R. Clift Jr. gave his Chinese ceramic collection to the UMFA, greatly strengthening the Museum's seventeenth- through twentieth-century holdings. Other gifts and purchases made over the last four decades have added ceramic examples, as well as paintings, from earlier eras. The Museum's collection of Chinese art continues to grow with the acquisition of contemporary artworks like Yang Yongliang's 4K video Prevailing Winds (2017).
Any future loans, gifts, or purchases of Chinese archaeological material must meet the 2019 Memorandum of Understanding between China and the United States as well as the 2013 AAMD guidelines on the acquisition of archaeological objects.
This reinstallation was made possible with funds from the McCarthey Family Foundation.