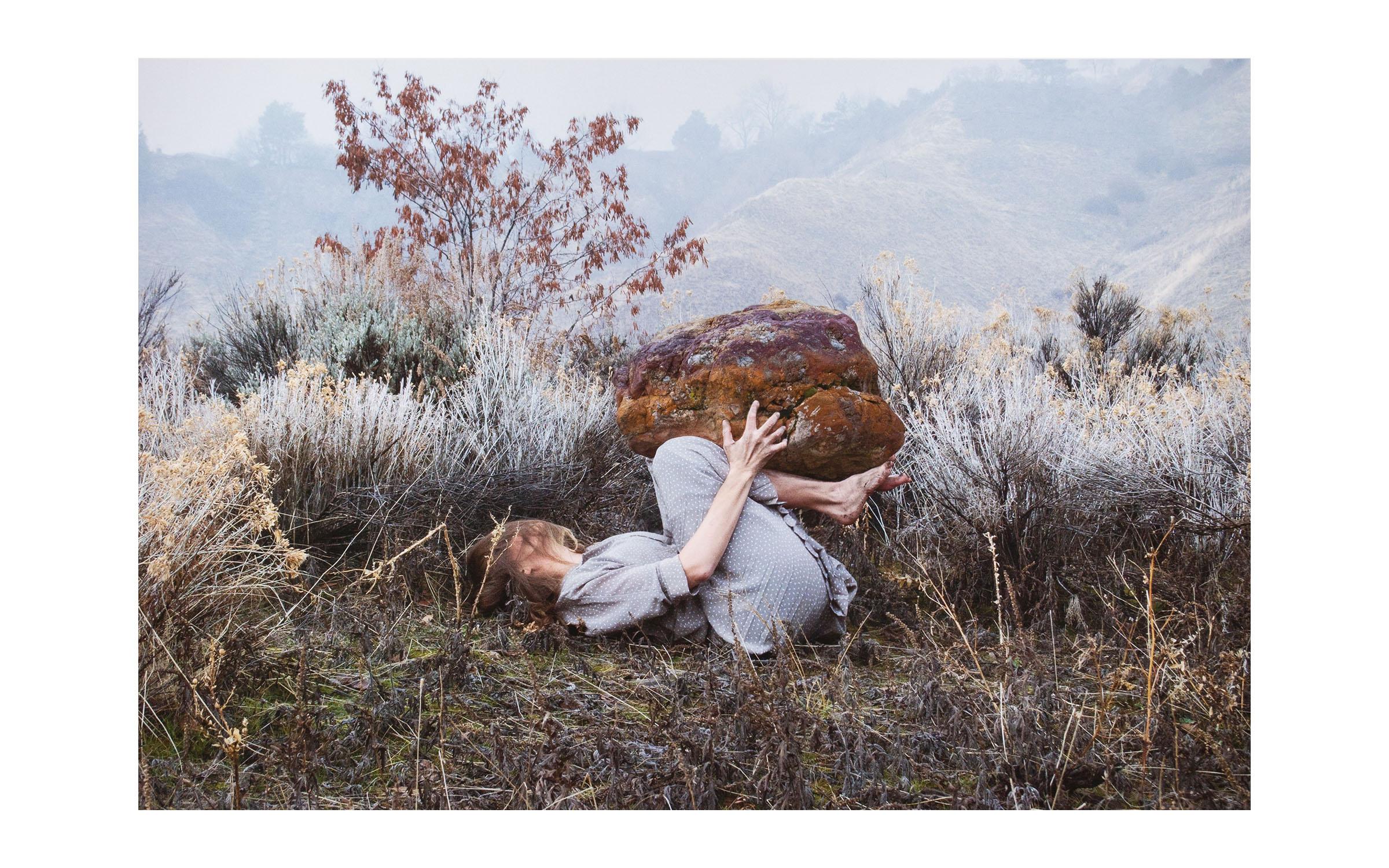 July 18, 2019
to
January 12, 2020
A Survey of Contemporary Photography in Utah
July 18, 2019 through January 12, 2020
Since its invention, photography has played a role in constructing and projecting Utah's identity. Yet the most prominent images often reflect government and corporate interests, from the nineteenth-century promotion of Manifest Destiny to today's marketing of the outdoor recreation industry. While our beloved landscapes­­­—unique, vast, and varied—are a deep source of pride, they represent only part of what Utah is as a place and people.
DE | MARCATION, a limited-edition portfolio surveying the work of Utah contemporary photographers, challenges traditional notions of the West and highlights the state's complexity. Produced in 2018, the portfolio reflects Utah's increasing cultural diversity with the majority of its twenty contributing photographers being born outside of Utah, and five outside the United States. Utah's remarkable and often photographed landscape does resonate in the works, but it plays a supporting role to gender and power studies, to the investigation of the built environment, and to documentary and conceptual performance practices—all aspects of recent global photographic inquiry.
More than a physical object, the unique portfolio represents a generous act of building and supporting community. DE | MARCATION is the brainchild of artist Amy Jorgensen, executive director of Granary Arts and the head of photography at Snow College. Jorgensen and artist Ed Bateman, University of Utah associate professor of photography and digital imaging, involved a network of artists and arts professionals from across the state and beyond to communally determine the content and scope of the portfolio. For instance, the U's Book Arts Program played a key role with Red Butte Press, the program's letterpress publishing imprint, producing the portfolio's non-photographic materials including its bespoke clamshell box. Many voices had input in shaping DE | MARCATION, and the very act of creation galvanized a community by recognizing a photographic strength and uniting creative networks.
The Utah Museum of Fine Arts is honored to extend the project's spirit of generosity and community building by acquiring and exhibiting the significant work. DE | MARCATION is emblematic of our thriving creative community, but it also presents a de-centered understanding of place, one that is multifaceted and inextricably connected to a globalized world. Within the UMFA's collection, this insightful snapshot of ideas and attitudes will yield information and inspire creativity for visitors, students, researchers, and artists for a long time.
Artists included in the portfolio include:
Kimberly Anderson, Christine Baczek, David Baddley, Edward Bateman, David Brothers, Van Chu, Samuel Davis, Daniel George, Haynes Goodsell, Mark Hedengren, Amy Jorgensen, Natalie Kirk, Karalee Kuchar, Carsten Meier, Bernard C. Meyers, Andrew Patteson, Kim Raff, Nancy E. Rivera, Fazilat Soukhakia, and Josh Winegar
Don't miss the community reception and artist panel discussion!
DE | MARCATION—The Community Behind the Photography Portfolio
Wednesday, September 25
6 pm artist panel | 7 pm community reception
UMFA café, Katherine W. and Ezekiel R. Dumke Jr. Auditorium
Lecture and community reception FREE | Gallery Admission $5 after 5 pm
Artists: Amy Jorgensen, Edward Bateman, Nancy Rivera, Marnie Powers
Moderator: Whitney Tassie