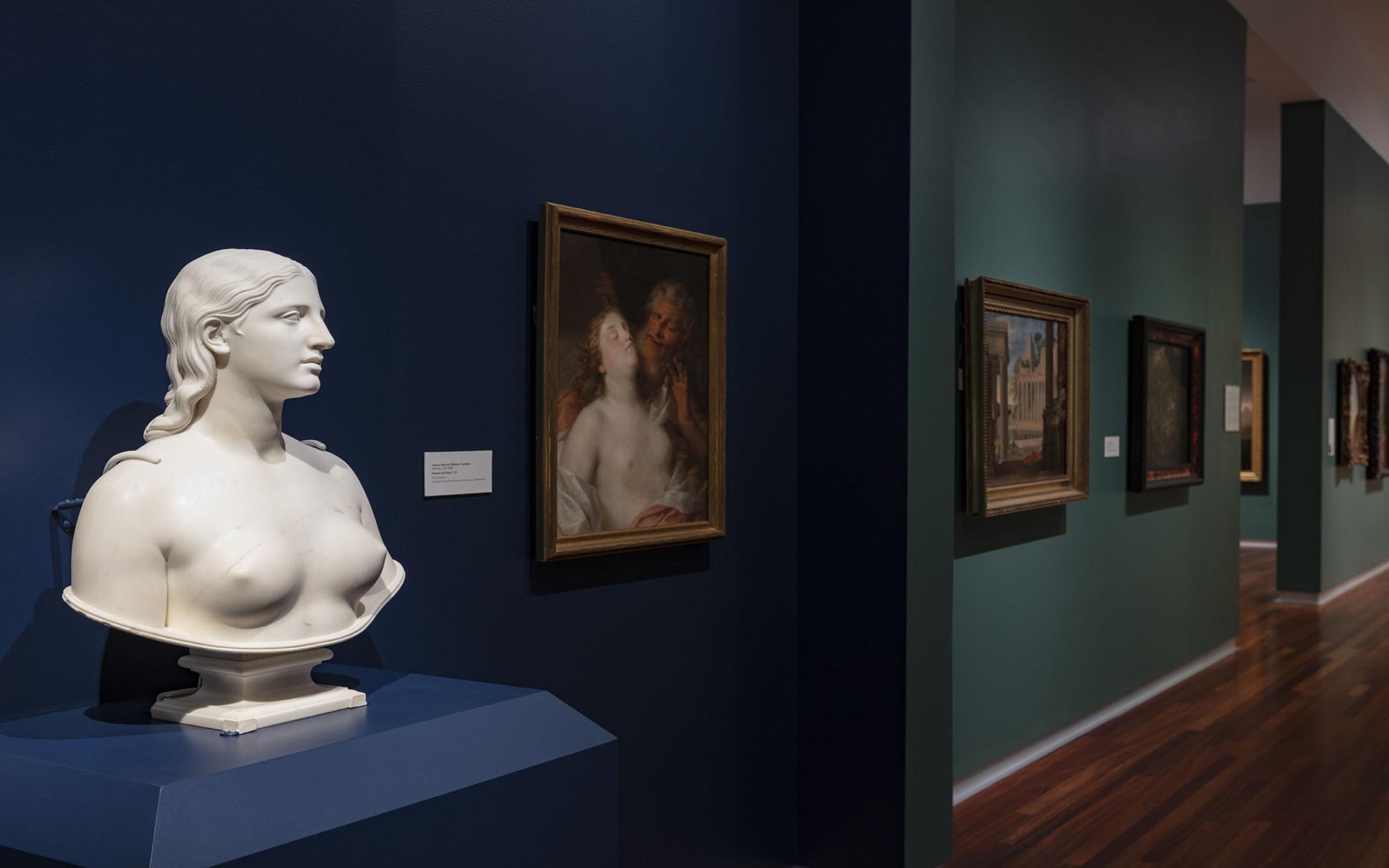 The European galleries explore the transmission of artistic ideas and styles throughout the Continent and across the Atlantic Ocean. More than eighty paintings, sculptures, drawings, and prints are organized into two sections exploring the progression and practice of making art: Sacred and Secular Art in Early Modern Europe and The Academic Tradition in Modern Europe. 
Sacred, or Biblical, subject matter dominated artistic practice in Europe from the fifteenth until the early eighteenth century. The sixteenth century saw the rise of secular subject matter—allegorical and historical scenes, portraiture, genre scenes, landscape paintings, and still lifes—which proliferated in the seventeenth and eighteenth centuries. The Academic Tradition considers the influence of the French Academy, from its establishment in the mid-seventeenth century through the late nineteenth century, as well as artistic challenges made to the conventions and ideals of European academies in the nineteenth century.
Among the European artists represented in the galleries are Filippo Lippi, Pieter Brueghel the Younger, Thomas Gainsborough, Jean-Honoré Fragonard, Élisabeth Louise Vigée Le Brun, Jean-Baptiste-Camille Corot, and Jean-Léon Gérôme.