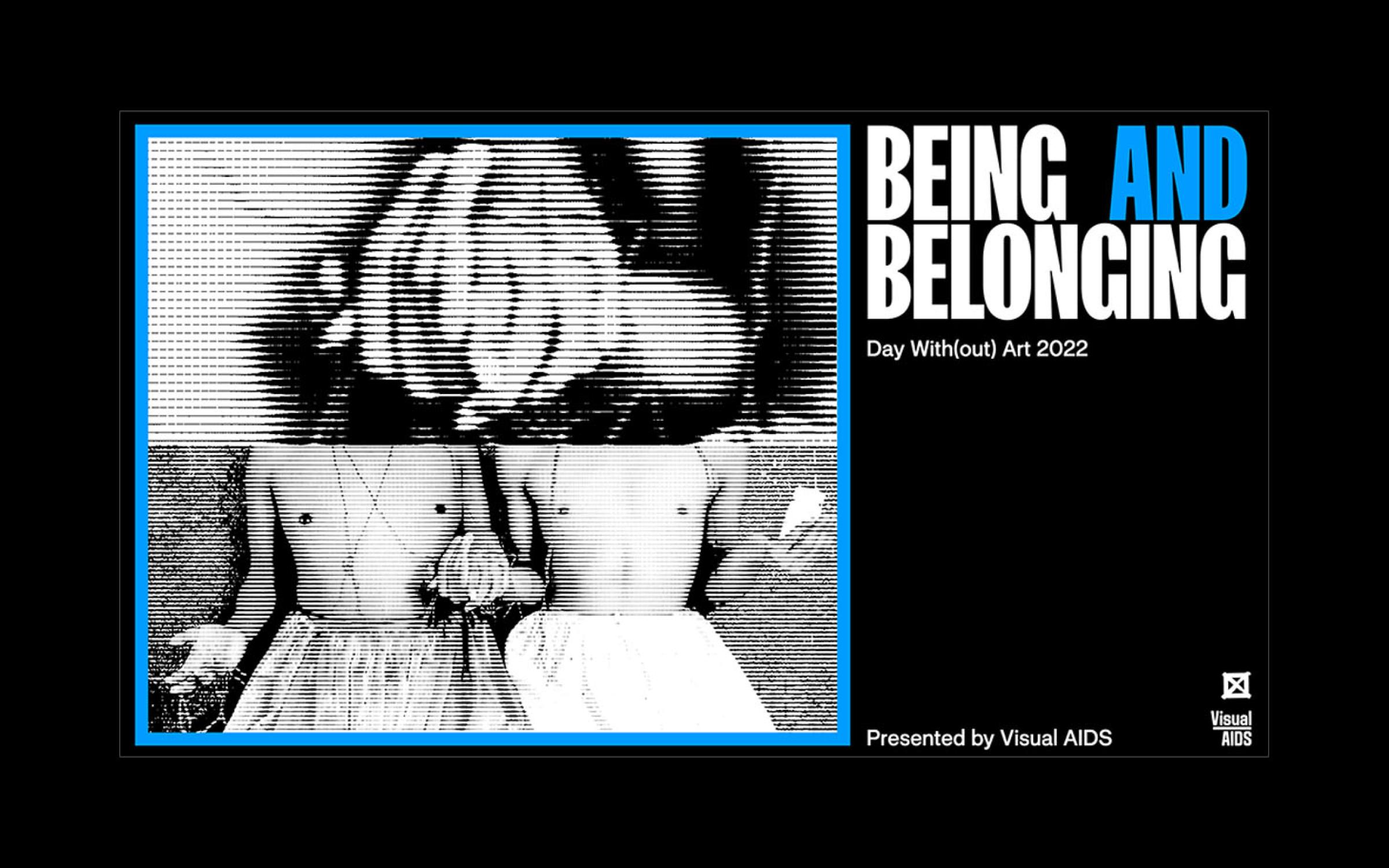 Day With(out) Art 2022: BEING & BELONGING
UMFA is also proud to partner with Visual AIDS for Day With(out) Art 2022 by promoting Being & Belonging, a program of seven short videos highlighting under-told stories of HIV and AIDS from the perspective of artists living with HIV across the world.
Watch the film here:


The program features newly commissioned work by Camila Arce (Argentina), Davina "Dee" Conner and Karin Hayes (USA), Jaewon Kim (South Korea), Clifford Prince King (USA), Santiago Lemus and Camilo Acosta Huntertexas (Colombia), Mikiki (Canada), and Jhoel Zempoalteca and La Jerry (México).
From navigating sex and intimacy to confronting stigma and isolation, Being & Belonging centers the emotional realities of living with HIV today. How does living with HIV shift the ways that a person experiences, asks for, or provides love, support, and belonging? The seven videos are a call for belonging from those that have been stigmatized within their communities or left out of mainstream HIV/AIDS narratives.

Visual AIDS is a New York-based non-profit that utilizes art to fight AIDS by provoking dialogue, supporting HIV+ artists, and preserving a legacy, because AIDS is not over. Learn more at visualaids.org/
To learn more about HIV and AIDS, including ways you can take action against the disease, visit http://www.hiv.gov/.
Every year since 1989, on or around World AIDS Day (December 1), art museums and galleries close their doors, turn off their lights, or shroud works of art while offering information about HIV/AIDS and safer sex. This international day of action and mourning in response to the AIDS crisis is called Day With(out) Art. It honors individual legacies, commemorates personal loss, and increases awareness and action to combat the worldwide AIDS epidemic.
This year, in observance of Day With(out) Art, the UMFA is covering Paul Manship's The Moods of Time: Morning (1938, 1885-1966), an object located at UMFA's Sam and Diane Stewart Family Foundation Sculpture Terrace, to remind visitors that HIV and AIDS have not gone away, and that there are many things still to be done.