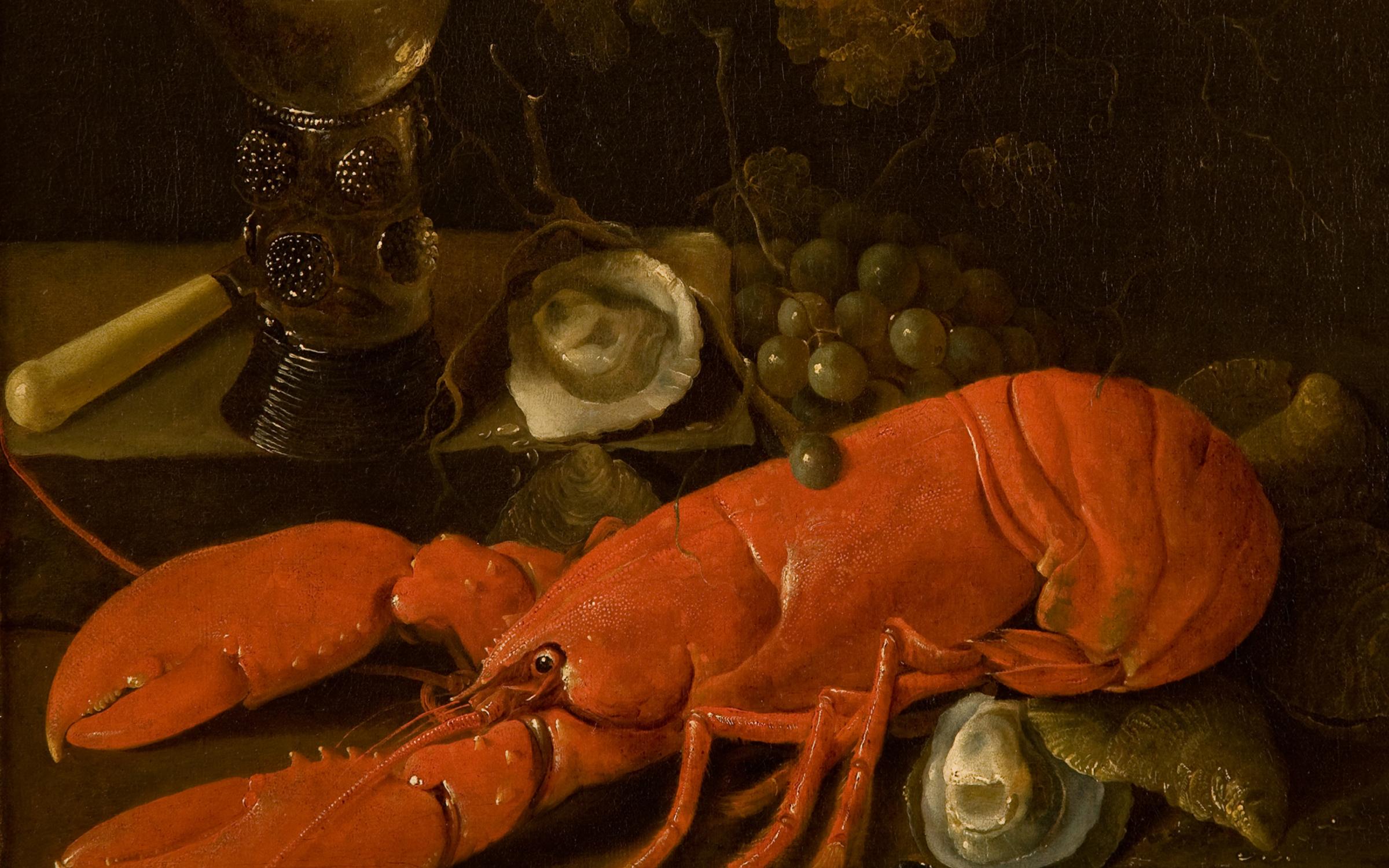 Third Saturday for Families: Still Life Drawings
Emma Eccles Jones Education Classroom | UMFA
Saturday, September 17, 2022 | FREE 
Register Today

Travel the European and American galleries at the UMFA in search of a delicious display of fine food and flowers in still life paintings. Tour a classroom with tables piled high of fake food and fancy stuff, beautiful boxes, plastic lobsters, candle sticks, and more, to draw rich banquet still-life using oil pastels. 
This Third Saturday, September 17, Utah Football plays San Diego State at home. Parking will be limited on and around campus. While our dedicated visitor lot will be available, we encourage museum visitors to use public transit. The TRAX Red Line and many bus routes drop off just a block from the UMFA. We hope to see you in our galleries this weekend!
Abraham Susenier, Still Life with a Lobster, Römer, Oysters, Grapes, and a Knife, purchased with funds from the Emma Eccles Jones Foundation, conserved with funds from the Ann K. Stewart Docent and Volunteer Conservation Fund, UMFA2003.34.1
Sponsored by ZAP and The Hemingway Foundation