Teaching & Research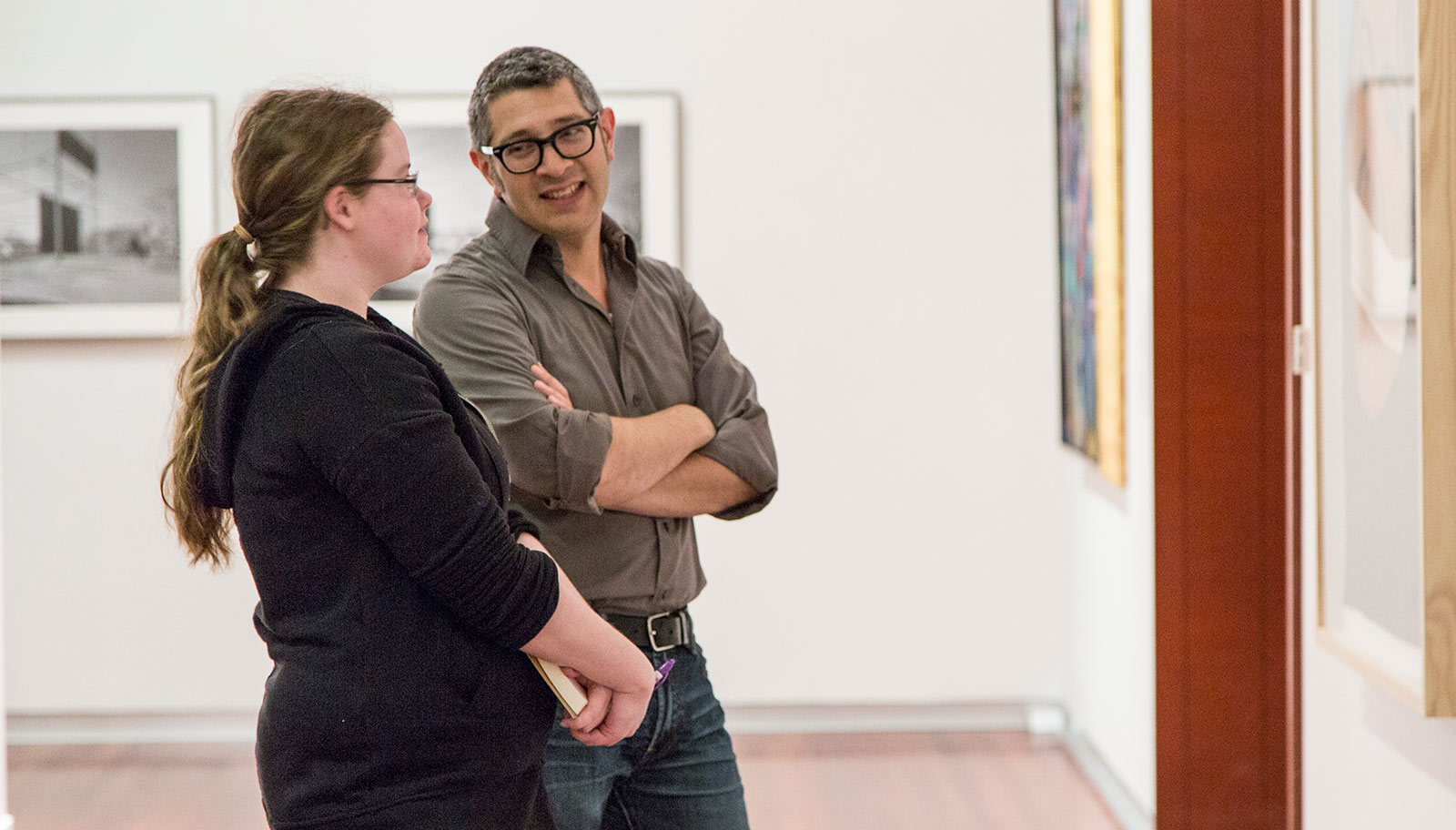 The UMFA is a great starting point for integrating visual art into your courses or illuminating your own research. 
Group Tours and Visits
UMFA is providing all tours and classroom visits virtually, rather than in person, for the spring 2021 semester. Educators and curators are available to help you plan an online experience that supports your course goals and content. Click here for details.
University of Utah students, faculty, and staff are also invited to enjoy self-guided visits free of charge. Due to Covid-19, group size is limited to no more than 10 people and there are 25 visitor reservations available every hour. Please view open slots and book your visit here or contact Ashley.farmer@umfa.utah.edu with any questions.
Schedule a Collections Storage Visit
Requests for scheduled visits for students, teachers, and researchers to view objects in the permanent collection currently not on view in our galleries are individually assessed. Approved visits will include modified safety practices. We may not be able to accommodate all requests due to current safety restrictions.  Request a visit. 
Programming
The UMFA is your destination for a wide variety of campus- and community-focused programs including artist talks, Sight & Sound, Writing in the Galleries, ACME Sessions, film screenings, and Art + Wellness. Click here to view the event calendar.
Collections Database
The entire permanent collection is at your fingertips. In addition to browsing the collection, you can log in and create your own slide shows of objects for personal research or the classroom. Prepare for Museum visits by searching for objects tagged "on exhibition," or encourage your students to find gems from the collection not on view. Click here to browse the collection. 
Reproduction Requests
The UMFA offers reproduction images of objects from the permanent collection for research, publication, and personal use. Fees may apply. To learn more visit our collections page.
Contact our campus engagement coordinator for more information about collaborating with the UMFA, utilizing the collection in your curriculum, and student engagement.