Family Backpacks Bring More Fun to the UMFA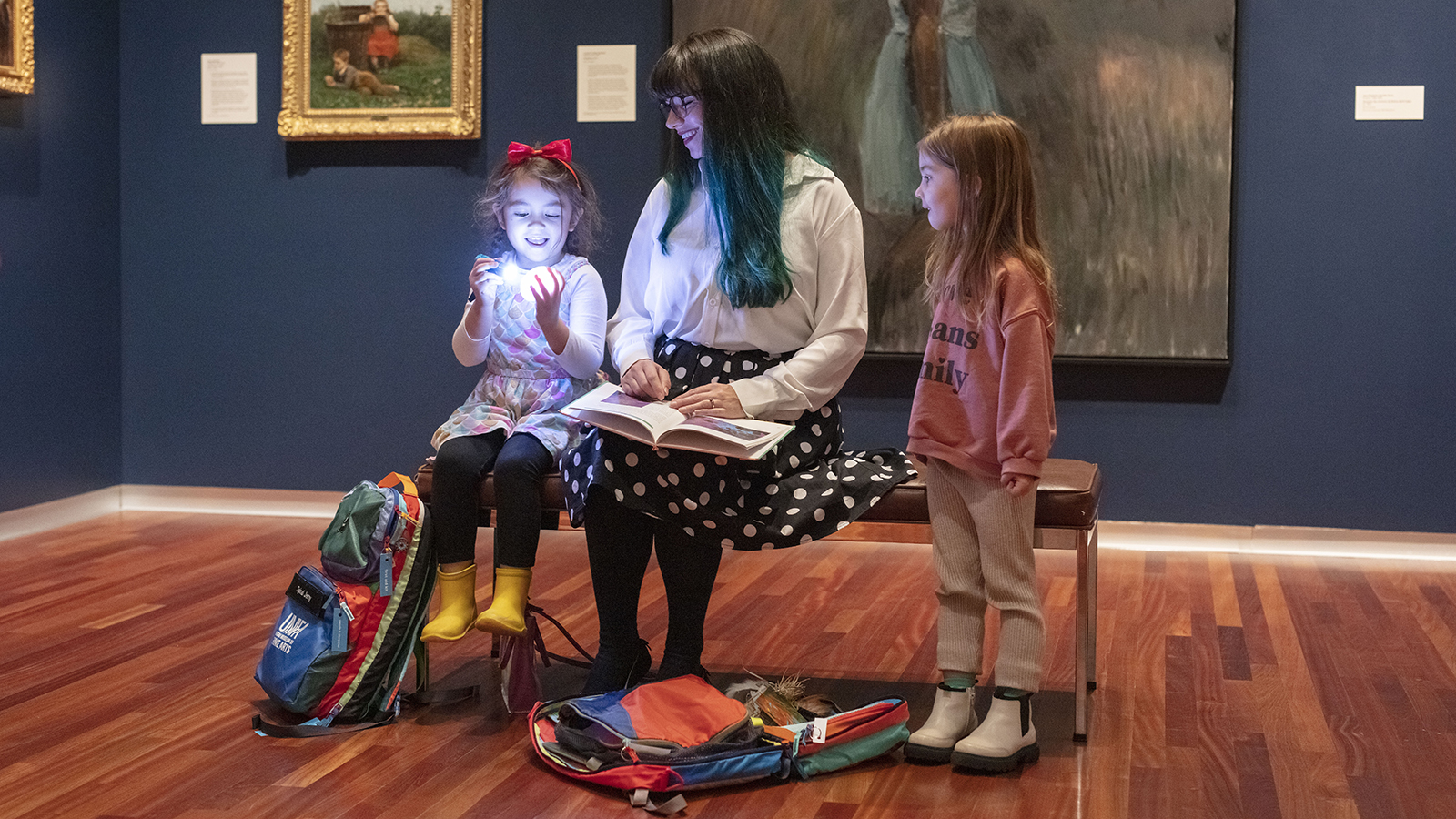 Check out a free family backpack at the UMFA welcome desk to experience the Museum in a whole new way. Make the traditional, adult-oriented galleries more fun and accessible for your family. Each backpack contains hands-on and close-looking activities focused on individual art objects and the cultures they represent. Family backpacks provide a more compelling array of hands-on materials and multisensory activities than traditional paper and pencil family guides.
The packs are designed for families with children ages 4–12 and can be checked out at the welcome desk free of charge with Museum admission. Backpack themes include European Art, Sculpture, Egyptian Art, and Choose Your Own Adventure.
Spiral Jetty Backpack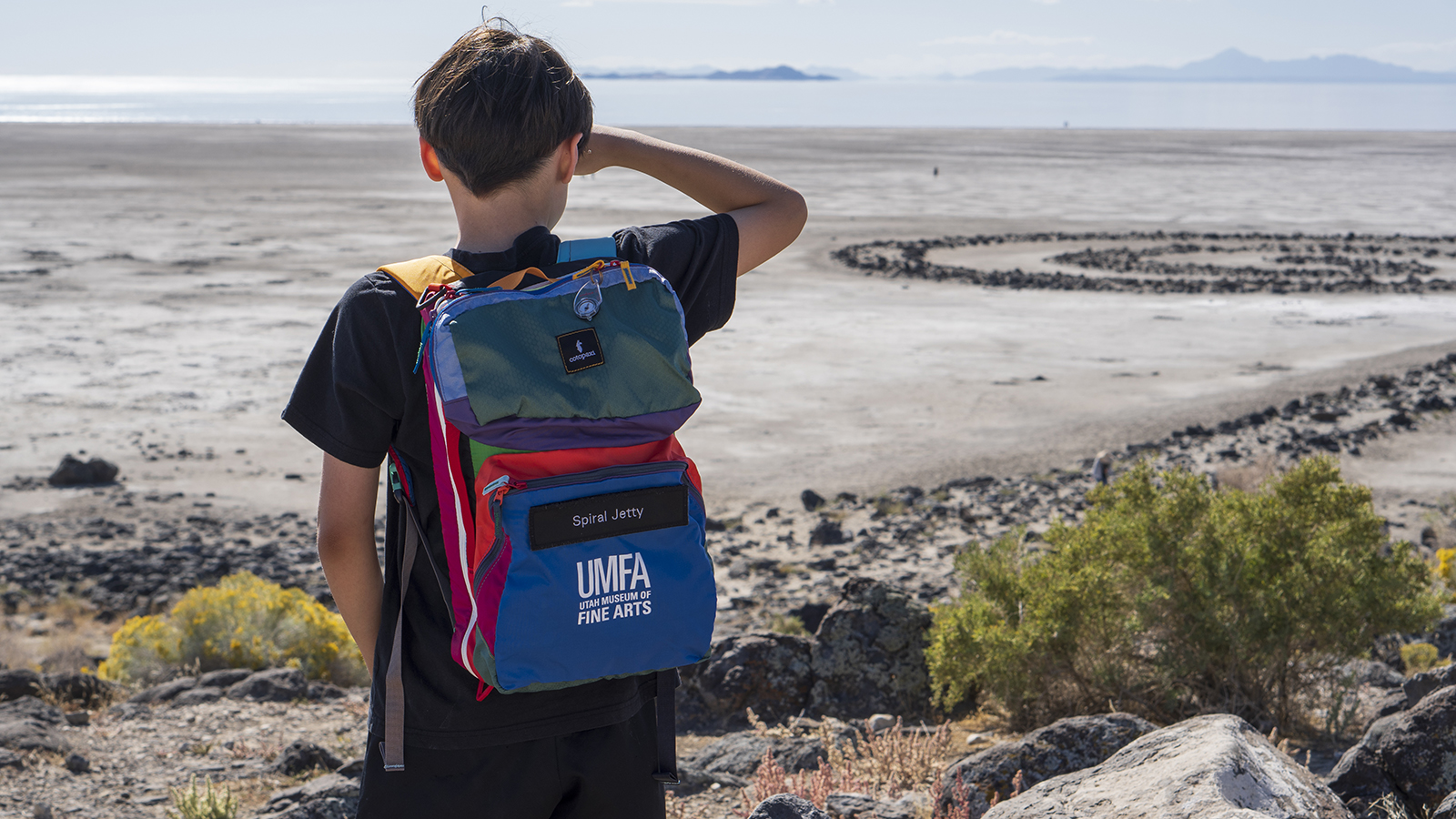 Enjoy a family outing to Robert Smithson's Spiral Jetty (1970)—learn about this amazing artwork and the history and science that surrounds it.
Use exciting tools–a microscope, binoculars, compass, thermometer, and maps–to guide your interaction with the landscape and explore the science of Great Salt Lake. A sketchbook and worksheets generate insight into the artist and his artwork. Basalt rocks (made of foam) are included so you can try your hand at making a little jetty.
We appreciate your feedback on our Spiral Jetty backpack. Tell us about your adventure here and share your family's backpack experience on social media using #spiraljettybackpack or tagging@utahmuseumoffinearts. 
The Spiral Jetty backpack is generously funded by Great Salt Lake Institute at Westminster College.
---
Major support provided by †Hugh and Kathie Zumbro