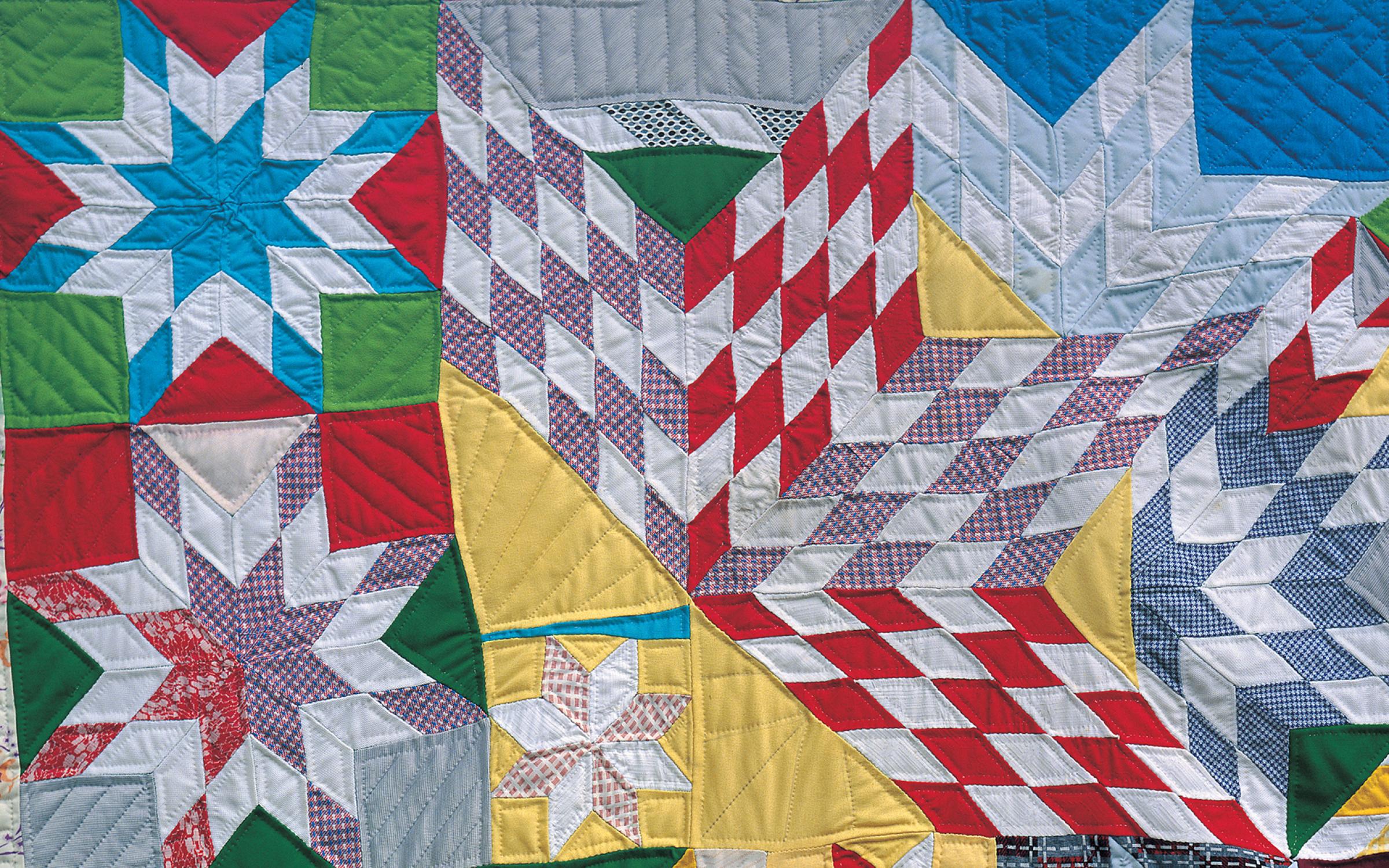 February 19, 2022
to
May 15, 2022
Handstitched Worlds: The Cartography of Quilts
Imagine your family's journey to get here. Imagine the map of the lands and seas they traveled, the borders they passed through, the lands they've cared for. Now imagine that journey is on a quilt. What would that quilt look like? 
Starting February 19, we invite you to imagine quilts as maps at Handstitched Worlds: The Cartography of Quilts, an exhibition from the American Folk Art Museum in New York. The exhibition was organized for the UMFA by Luke Kelly, associate curator of collections, and Katie Seastrand, coordinator of school and teacher programs.  
You'll journey through early traditional European and American quilt-making as well as contemporary sculptural assemblages. The eighteen quilts, which date from the nineteenth to twenty-first centuries, can be seen as maps; their materials, colors, and motifs reveal the personal stories and experiences of their makers. 
You'll also explore some of Utah's 175-year quilting tradition in an accompanying, interactive gallery. Works on view there celebrate the state's diverse heritage: nineteenth-century drawings of quilt patterns from the 1847 pioneers, a Bird of Paradise quilt by contemporary Hawaiian Utah artist Moanikeala Revoir, and a quilt documenting the Hmong people's journey from Southeast Asia to the United States after the Vietnam War. 
Like many objects rooted in the everyday, quilts communicate stories about the ways they were made and used. They represent maps of the quilters' lives—living records of cultural traditions, rites of passage, relationships, political and spiritual beliefs, landmark events, and future aspirations. In the same way, a map is an abstraction of the world beyond what can be seen; in a quilt, a maker's choice of fabric and design reveals insights into the topography of their world and place within it. 
What's the topography of your world? 
Advance tickets are required at this time. Reserve yours here. 
Find exhibition-related events here. 
Special exhibition tours for K–12 classes are available both in person and online throughout the run of the show. Educators are invited to book class tours here. 
---
Handstitched Worlds: The Cartography of Quilts was organized by the American Folk Art Museum, New York and is toured by International Arts & Artists, Washington, DC.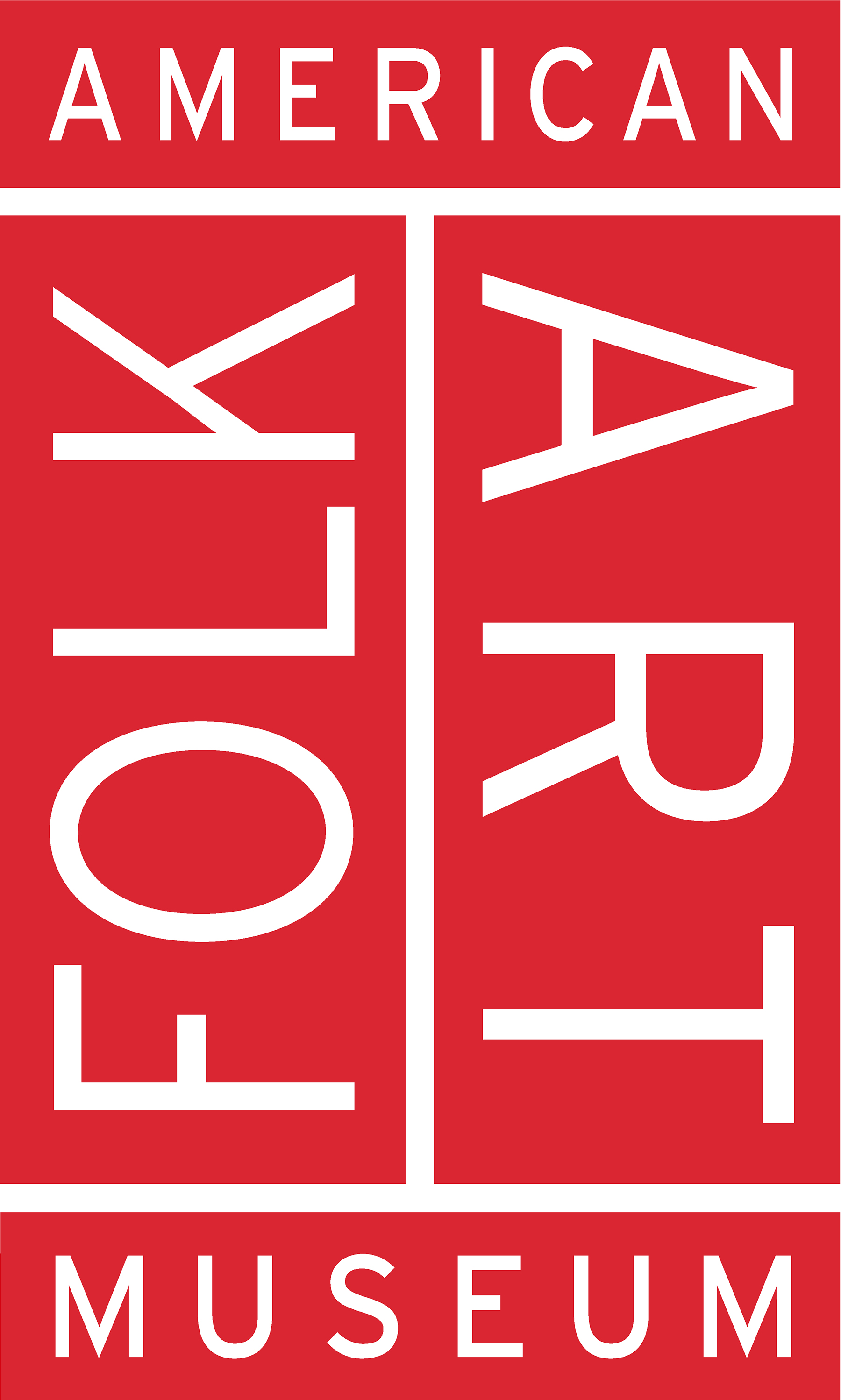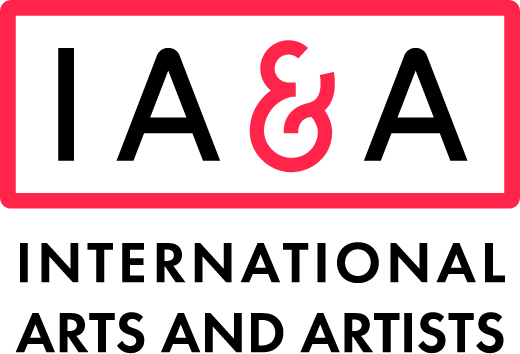 International Arts & Artists in Washington, DC, is a non-profit arts service organization dedicated to increasing cross-cultural understanding and exposure to the arts internationally, through exhibitions, programs and services to artists, arts institutions and the public. Visit www.artsandartists.org  

Presenting Sponsor: ESRR Impact Endowment Fund



Curatorial Sponsor: Bank of America 



Installation Sponsor: STEPHANIE AND TIM HARPST 
Image: Nora McKeown Ezell (Eutaw, AL), Star Quilt, 1977, Cotton and synthetics, Image Courtesy of the American Folk Art Museum, Photo by Scott Bowron