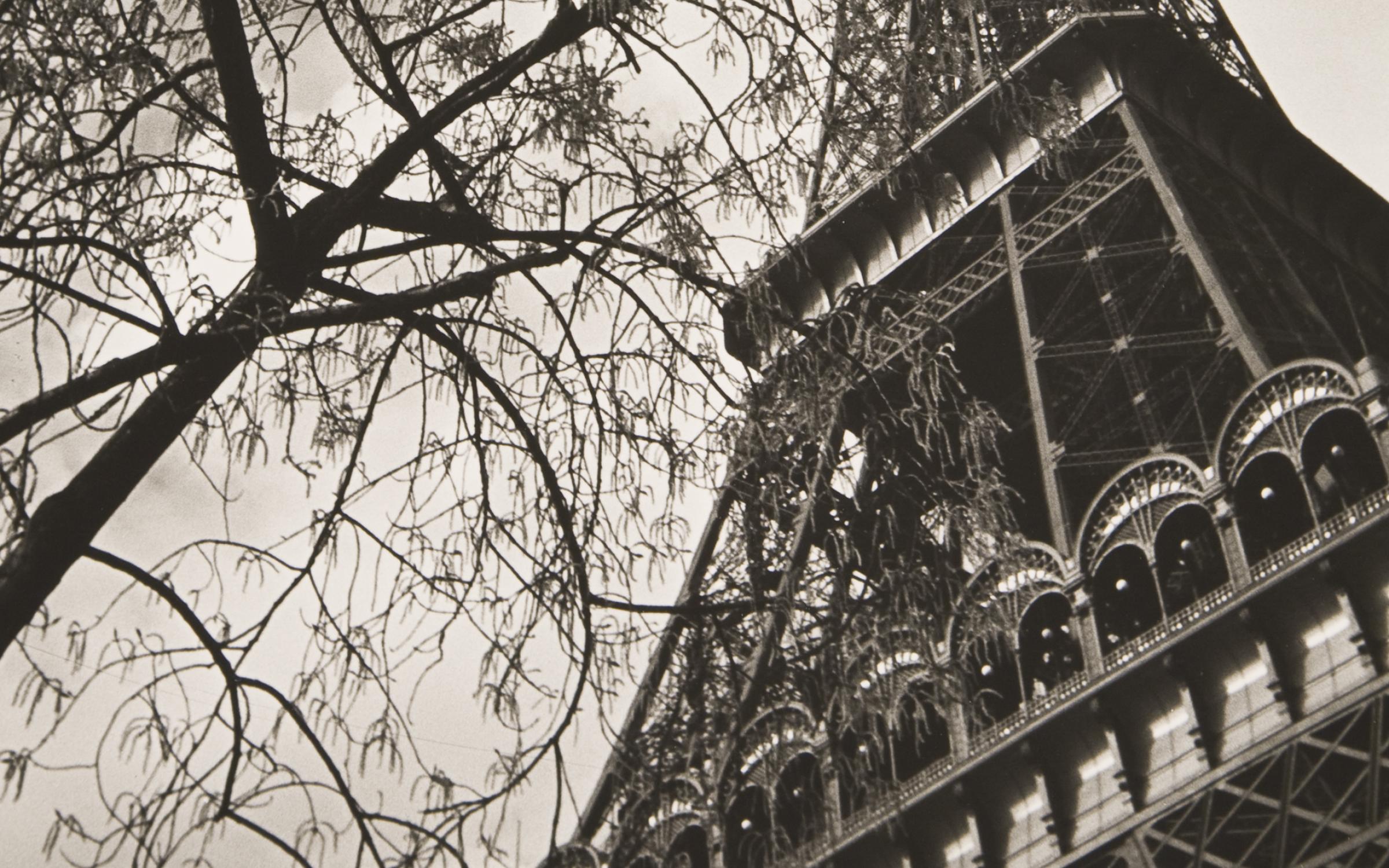 August 26, 2017
to
December 31, 2017
German artist Ilse Bing (1899–1998) balanced unusual perspectives, carefully cropped compositions, and precise technical skill with poetic realism in her extraordinary photographs. She worked in Frankfurt, Paris, and New York in the first half of the twentieth century, absorbing the ideas of cutting-edge art movements including Dada's emphasis on the everyday, Constructivism's geometric shapes and steep angles, and Surrealism's fascination with dreams and hidden meaning.
Born into a Jewish family in Frankfurt, Bing studied art history and architecture before moving to Paris, the center of modern photography. In the 1930s Bing and her fellow photographers—Brassaï, Henri Cartier-Bresson, and Man Ray, to name a few—enjoyed a time of creative freedom, testing and expanding the capabilities of the relatively young medium to better express the sensations of city living.
In 1940, as World War II ravaged Europe, Bing and her husband were sent to internment camps, but they managed to free themselves and immigrated to New York in 1941. Bing was forced to abandon her original photographic prints in France but managed to keep her negatives, allowing her to reprint most of her photographs. In the 1970s and 1980s, the art world reconsidered the status of photography and began to value the previously overlooked work of women artists. Bing enjoyed renewed attention, and her work entered the collections of many museums. These photographs were donated by Drs. Daniel and Noemi Mattis, Dr. Steven K. and Yasemin Miller, and Dr. I. Ray Thomason.