UMFA Educator Laura Decker Wins Statewide Award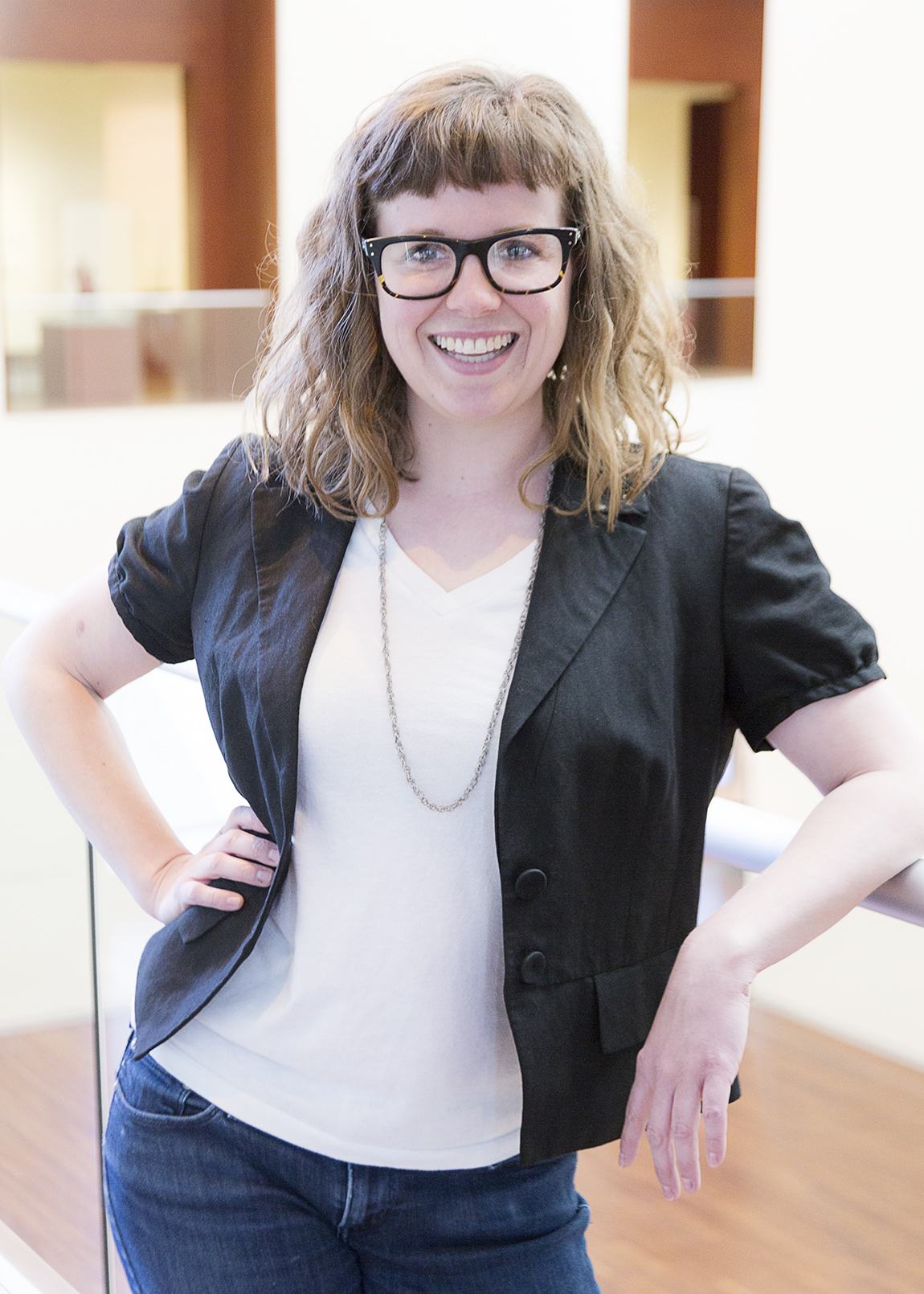 Laura Decker, associate curator of education for K–12 learning and engagement at the Utah Museum of Fine Arts (UMFA), has been named 2018–2019 Utah Museum Educator of the Year by the Utah Art Education Association (UAEA).
"Laura brings a wealth of knowledge, creativity and passion to the Museum and to thousands of teachers and schoolchildren across the state through innovative, inspirational programs and learning opportunities," says Jorge Rojas, UMFA director of education and engagement. "The UMFA is lucky to have her on staff."
Decker, a passionate advocate of the arts as an essential component of education, provides resources for students and teachers around the state through the development of curriculum, professional development opportunities and educator resources and collaborations with AP art history teachers and students.
"Art is so important to a well-rounded education and often provides the spark for a lifelong love of learning and curiosity," Decker says. "I've seen this spark ignite over and over again in students around the state when they handle and make art, and I credit my own successes in school to arts integration. I'm lucky to live in a state whose legislature values arts integration and to work for an organization that encourages art as an important part of everyday life."
Decker is currently piloting a distance learning program that facilitates collaboration between the Museum and multiple school districts around the state. Georgianna Simpson, a visual arts educator at Whitehorse High School in San Juan County, is collaborating with Decker on the program.
"Laura represents the finest in museum education," Simpson says. "She enthusiastically shares her love and knowledge of art and art making with every potential scholar. Lucky are those who find themselves enveloped within her energetic orbit."
Decker, who joined the UMFA in 2014, is the second UMFA educator in three years to be honored by the UAEA. In 2016, Annie Burbidge Ream, curator of education for K–12 learning and engagement, won both the Utah Museum Educator of the Year and the Pacific Region Museum Education Art Educator Award from the National Art Education Association (NAEA).
In 2017, Decker was a recipient of the Award for Excellence in Statewide Collaboration from UMA (Utah Museum Association) for her work with Utah Humanities Museum on Main Street Program. She has a BFA in Illustration from the Rhode Island School of Design and is currently pursuing a Master of Arts in Teaching with an emphasis in Fine Arts at the University of Utah.
The Museum Educator of the Year award will be formally presented on February 22, 2019, at the UAEA annual conference in St George.