Events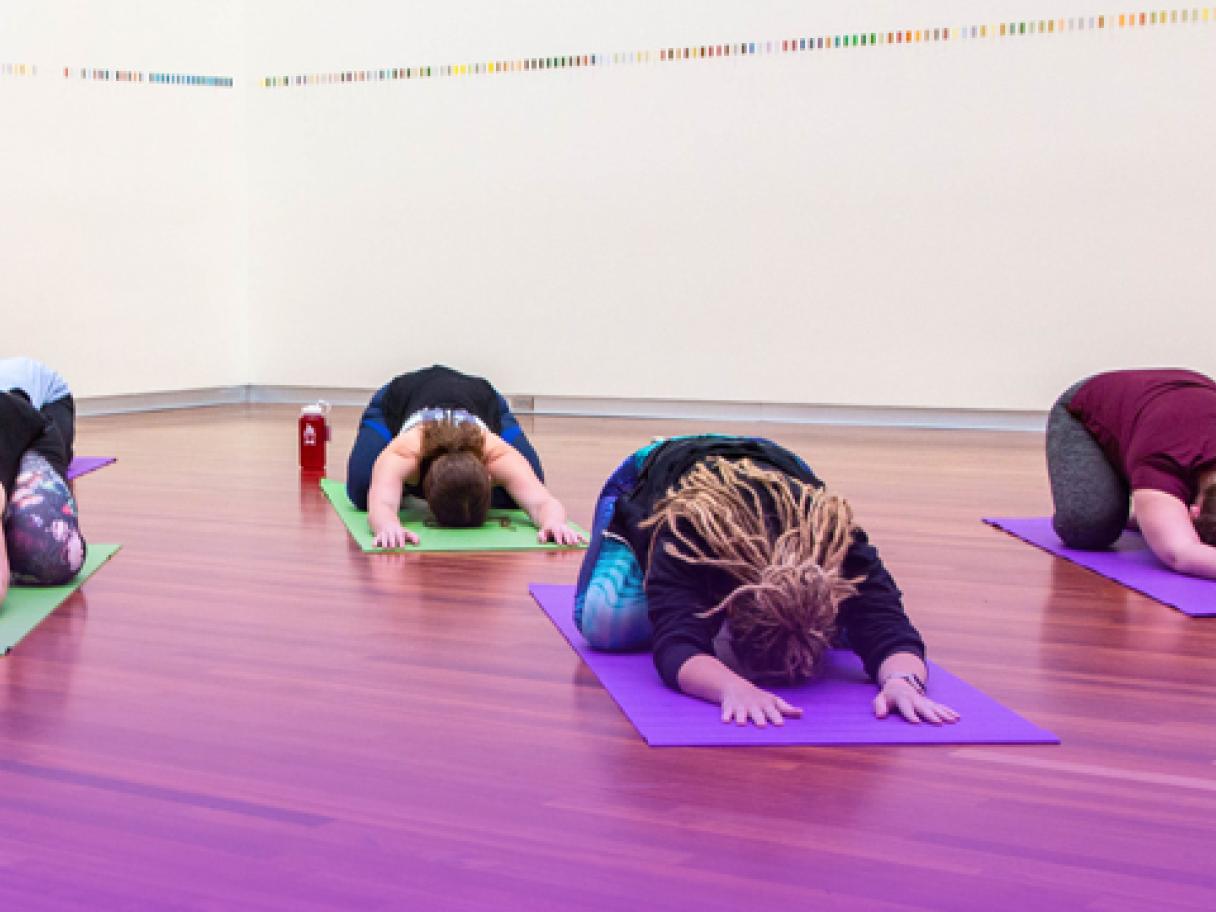 Art + Wellness
The Art + Wellness initiative aims to integrate art into larger conversations about how to live better, and encompasses ongoing programs such as Yoga,  Mindfulness in the Great Hall and more. 
As part of the statewide effort to prevent the spread of COVID-19, the Utah Museum of Fine Arts will be closed to the public beginning Friday, March 13 through Friday, March 27. The UMFA is also canceling all events, programs, and tours through April. We apologize for the inconvenience.
Although our doors are temporarily closed, we'll share the art and stories that live inside through Facebook, Instagram, and Twitter. Please follow us there for artful content and sign up for our e-newsletter for updates. We hope to see you in the galleries soon.