Many Wests Community Audio Stops
The UMFA invited local community members to provide audio responses to objects in Many Wests: Artists Shape an American Idea. These recordings connect Utahns to the art on view in the exhibition. From artists to academics, hear diverse perspectives of art on view in Many Wests. 
---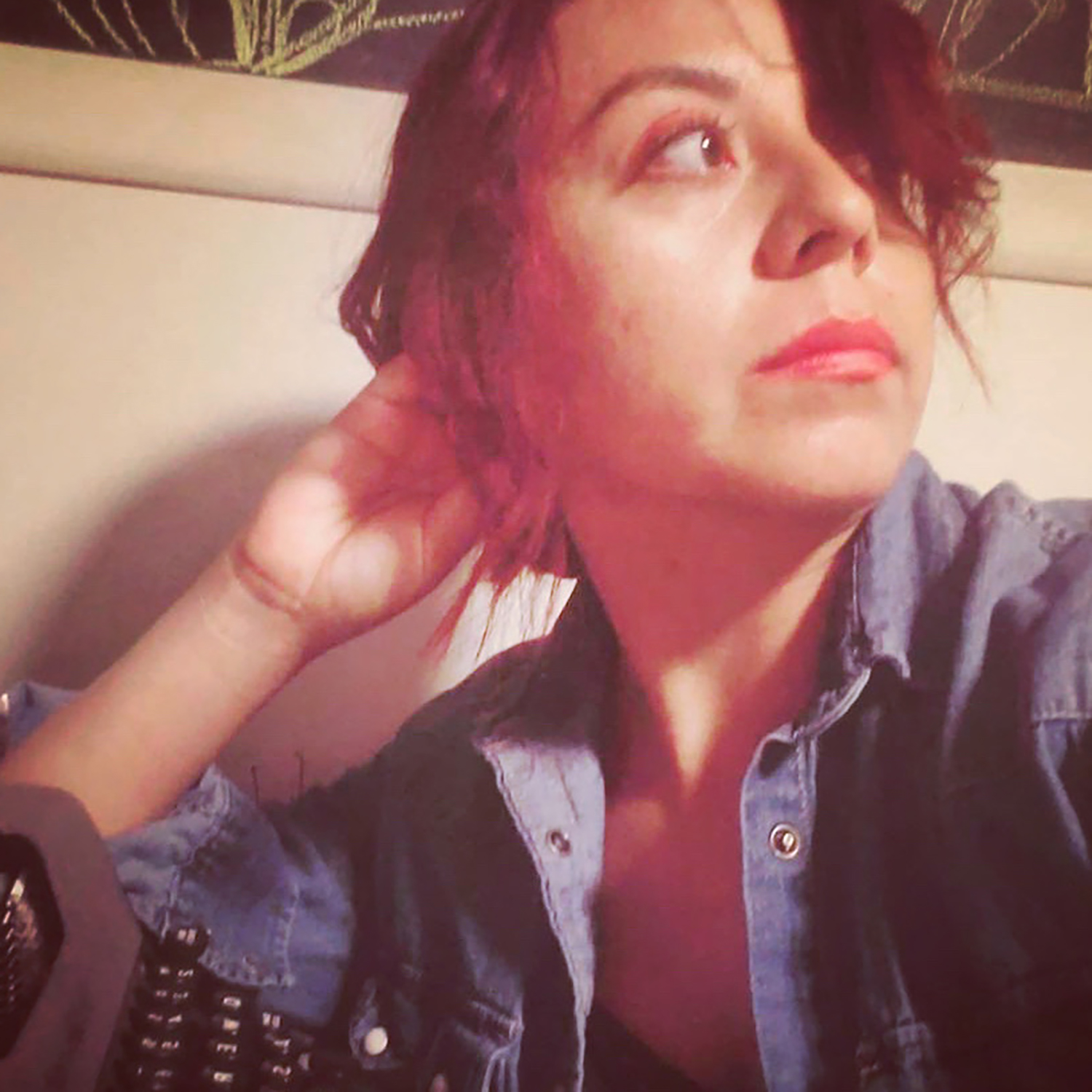 Laura Ruiz (she/her/ella) is a Mexican bilingual poet, translator, and interpreter for Artes de Mexico in Utah, Plumas Colectiva, and other Utah arts-based organizations. She is also an activist and mother of two beautiful Chicano boys. She hopes that her work can connect hearts, and bring awareness to issues of immigration that affect undocumented individuals and BIPOC communities. 
 
Her published works have been included in Unmmute Magazine (San Francisco), the French editorial Short Édition, Consecrate Desecrate: A Community Anthology published by Great Salt Lake Collaborative, Latino Arte and Culture 2022 Spanish Collection of Poetry in Reno, NV. She has performed with Artes de Mexico en Utah at the Utah Arts Festival, Park City Latino Arts Festival, and Romance Con reading Poetry in Spanish and performing Slam English for the same event. She published her first book in Spanish in 2022: Inventario de mis Musas. She works as a court and community interpreter--language accessibility in underserved communities is a priority of hers. In her free time, you will find her playing guitar, biking, running, perusing bookstores, or writing at the airport, cafes or the mountains. 
Listen to Laura Ruiz's response to Roots by Rubén Trejo
Transcript for Laura Ruiz's response to Roots
This audio is in both English and Spanish 
My name is Laura Ruiz Ortega, a Mexico City Native, now living in a land whose borders crossed me. Ruben Trejo's Sculpture "Roots" evoked a plethora of thoughts I wrote on a poem about language, culture, identity and the many complexities of growing up with roots in our home countries and in this country as an immigrant. 
 
Me llamo Laura Ruiz Ortega, nací en la Ciudad de México, pero vivo en una tierra cuyas fronteras me cruzaron a mí. La escultura de Rubén Trejo inspiro el siguiente poema que me hizo pensar acerca del lenguaje, cultura, identidad y lo complejo que es crecer con raíces en nuestros país natales y en este país.
Oda a las raíces sin tierra  
Ode to the soilless roots 
Laura Ruiz  
mi español tenía tanta sed de ser escuchado 
que se abrazó fuerte a mi ingles, 
 
my Spanish thirsted so much to be heard  
that it held on to dear life to my English 
pegándose a mi acento, atrapado en dos mundos 
como mariposa salió de su crisálida 
y hoy todavía se hace presente cuando hablo ingles 
it glued itself to my accent, trapped in two worlds 
just like a butterfly coming out of its chrysalis  
today it still shows itself when I speak English 
quizás mi alma no quería perder los "te quiero" de mis padres 
o los retoños que sembré en español  
cuando aprendí a hablar de bebe 
perhaps my soul didn't want to lose the "Te quieros" from my parents  
or the tender saplings I sowed in Spanish  
when I was learning how to speak as a baby 
a estas raíces abrazadas 
las cruzo una frontera imaginaria  
y aun así 
siguieron estirándose 
con sus brazos largos 
an imaginary border crossed these intertwined roots 
nevertheless they continued  
stretching their long arms 
 
para alcanzar con mucho esmero esa tierra  
llena de todas esas esperanzas y los sueños 
que nuestros ancestros cuidaron con tanto amor  
reaching long and hard for the soil 
that cradles all the hopes and dreams  
the ones that our ancestors cared for with so much love 
 
por el amor de nuestras familias  
                                            for the love of our families 
por el amor de nuestros antepasados 
                                             for the love of our ancestors 
Por el amor de nuestras hijas e hijos 
                                             for the love of our precious children 
y principalmente por el amor propio que nos curara por generaciones 
                                              and mainly for the self-love that will heal us through our generations. 
 
---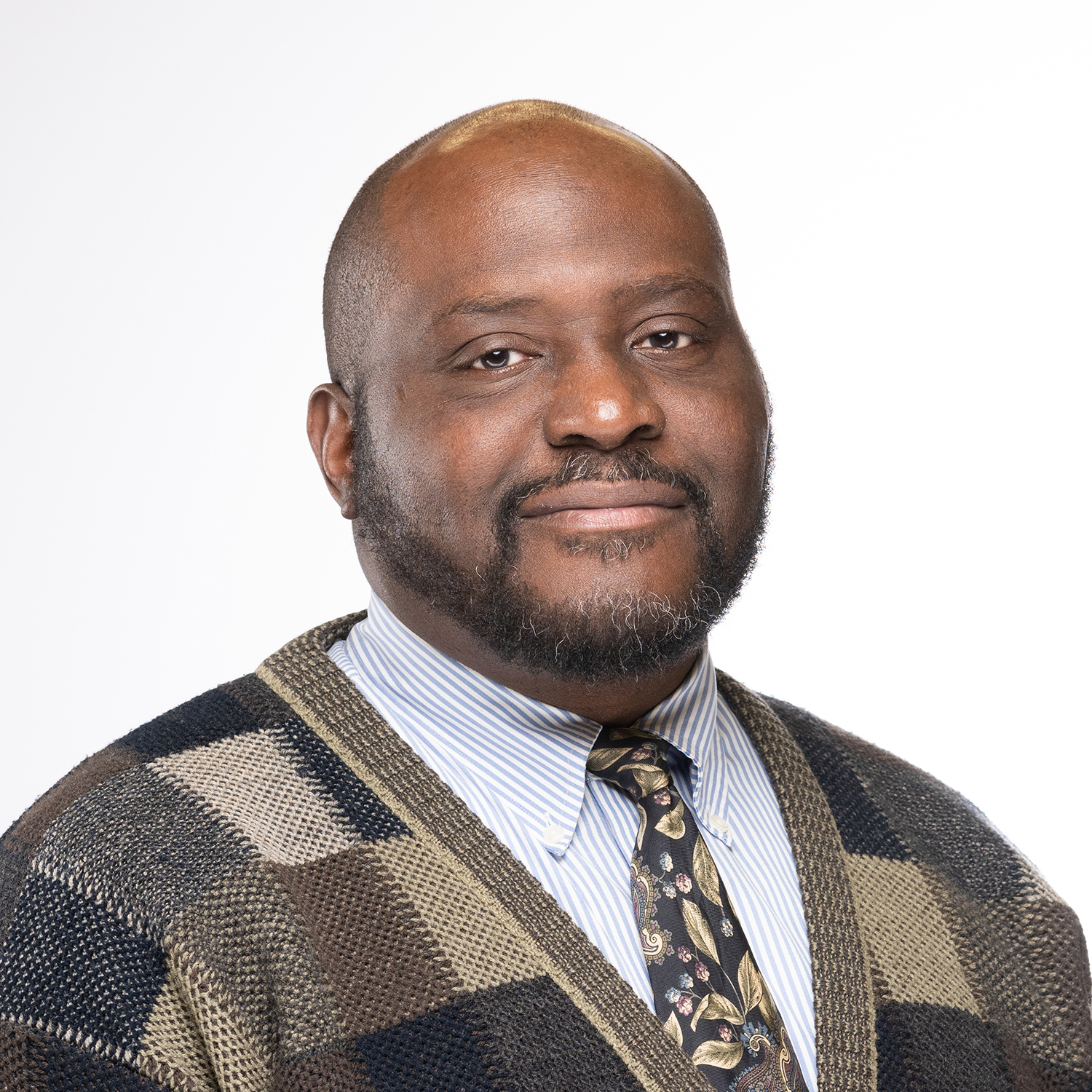 Robert Burch is Executive Director of Sema Hadithi African American Heritage and Culture Foundation, a non-profit researching African American history in Utah and the Mountain West. Sema Hadithi Foundation's ultimate goal is to help create unity through historical truth by earning a place as an organization dedicated to building a foundation of truth. Robert is also the Principal of Sema Hadithi, LLC, an e-commerce business providing research services and Afrocentric products online. 
Robert began his career in the United States Navy where he served four years. He had tours of duty in the Caribbean, South America, the North Atlantic, & the Mediterranean Ocean. He received the Navy Expeditionary Cross for service as part of the U.S. Peacekeeping force in the Mediterranean. His professional life has been varied, focused primarily on sales and customer service, including four years in food safety and corporate compliance. 
His volunteer career includes Utah Chapter President and former National Board Member of the Afro-American Historical and Genealogical Society, Current Vice President and Charter Board Member of Sons and Daughters of the United States Middle Passage, and member of the Utah Juneteenth Committee. He became versed in genealogical and historical research focused on the story of people of African descent in the Americas and Caribbean. He has done presentations on genealogy basics, the importance of transforming family history into United States history, connectivity through lineage societies, and historical topics like Buffalo Soldiers of the West. He has spoken on Utah college campuses about using history for inclusion and healing, transmitting heritage and culture, and understanding race and religion. 
He has formed project working groups to research, preserve and share the history of Black people in Utah. By creating relationships through a network of universities, museums, community centers, and non-profits, he has helped to share the stories of historically ignored communities in our cumulative memories. Those critical connections are with influential organizations like the Utah Division of State History, the University of Utah, Weber State University, Salt Lake Community College, Brigham Young University, Utah Museum Association, Brigham City Museum, Hyrum City Museums, Preservation Strategies, and others. He believes the unity we desire is achieved through sharing the truth of our shared history. 
Robert served in numerous church callings such as stake missionary, nursery leader, primary teacher, membership clerk, Elders Quorum president, Sunday school president, and branch counselor. 
Robert S. Burch, Jr. was born in Atlanta, Georgia. He attended Talladega College, where he became a member of Omega Psi Phi Fraternity, Inc. He married Alice Mae Faulkner in the Salt Lake City Temple. He and Alice reside in West Valley City, Utah. 
Listen to Robert Burch's response to Erased Lynchings by Ken Gonzalez-Day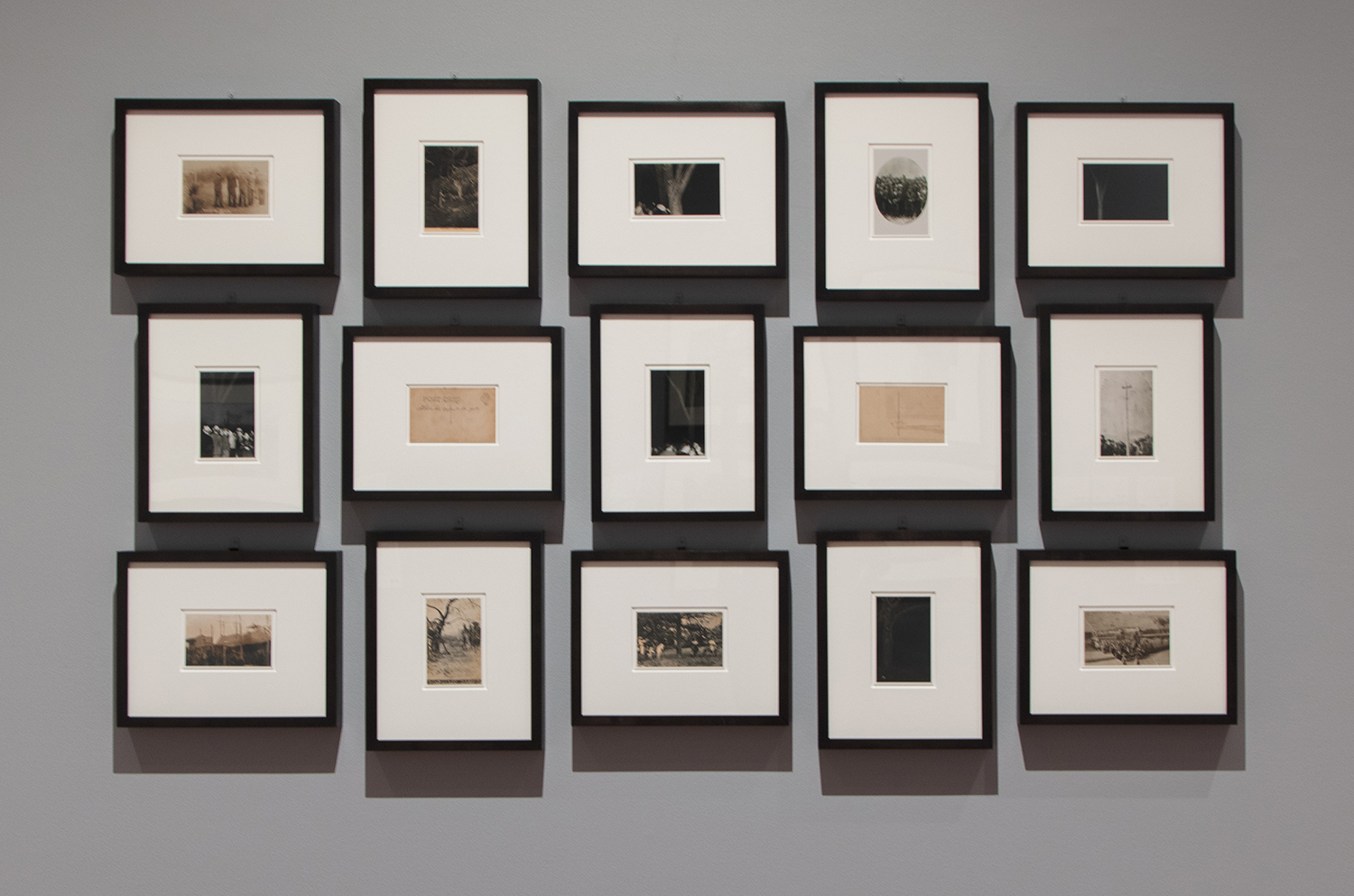 Transcript for Robert Burch's response to Erased Lynchings
My name is Robert Burch. I am the Executive Director of Sema Hadithi African American Heritage and Culture Foundation. Sema Hadithi Foundation discovers, preserves, and shares the history of Black Americans of Utah from 1822. I chose the work of Ken Gonzalez-Day, Erased Lynching. It tracks with the Sema Hadithi Foundation and its partners in their work of facilitating discussions on racial lynchings and other forms of violence in Utah. It also explores how violence is the foundation upon which other issues of equity and access stand.
Any buck, bandit, or savage will do. The sentiment has long been the justification for the extra-judicial murder of people of color. On occasions of public upheaval, it didn't matter if the person seized by an angry mob committed a crime. Often, when a crime was committed, no effort was made to find the true perpetrator. Any will do. The message is pervasive, "we will kill you and any of your kind to suit our desires." That is what makes the tenor of Ken Gonzalez-Day's work so poignant. It is almost as if you can plug in any Black man, Native or Mexican man, Japanese or Chinese man. Any will do. Or, in Mr. Gonzalez-Day's case, none.
The compelling interest in removing the victim and the rope is it leaves only the perpetrators or the tree from which the victim hangs. Gonzalez-Day helps us see that the perpetrators in many of the postcards could be a well-groomed, proper gentlemen. The absence of the victim begs us to consider, in the larger sense of history, who in the postcard is civil or savage. Absent the strange fruit, the wood where the trees are found, on any spring evening, would be a pleasant place for a stroll.
Lynchings were the basis of creating the political, social, academic, educational, and economic disjointed system we live in today. Gonzalez-Day's work demonstrates how violence and, I believe, coupled with  enslavement, reached beyond Africans. It included the lynching of Natives, Mexicans, and Chinese of the west. The effects of lynching speak today in different forms. And, like then, it doesn't matter if the man is red, yellow, black, or brown because any one of them will do.
June 11, 2022, The Salt Lake County Community Remembrance Coalition commemorated the lynching of two Black men in Salt Lake County. One on Arsenal Hill, later to become the State Capitol complex, and the other at the Salt Lake jailhouse at 100 South and State. The commemoration of these men was not to address their innocence or guilt. It was to illustrate the heinous manner of community judgment outside of the constraint of law and to consider the extent to which it still exists in our communities today. Gonzalez-Day eliminates the distraction of the obligatory fruit hanging from the tree.
---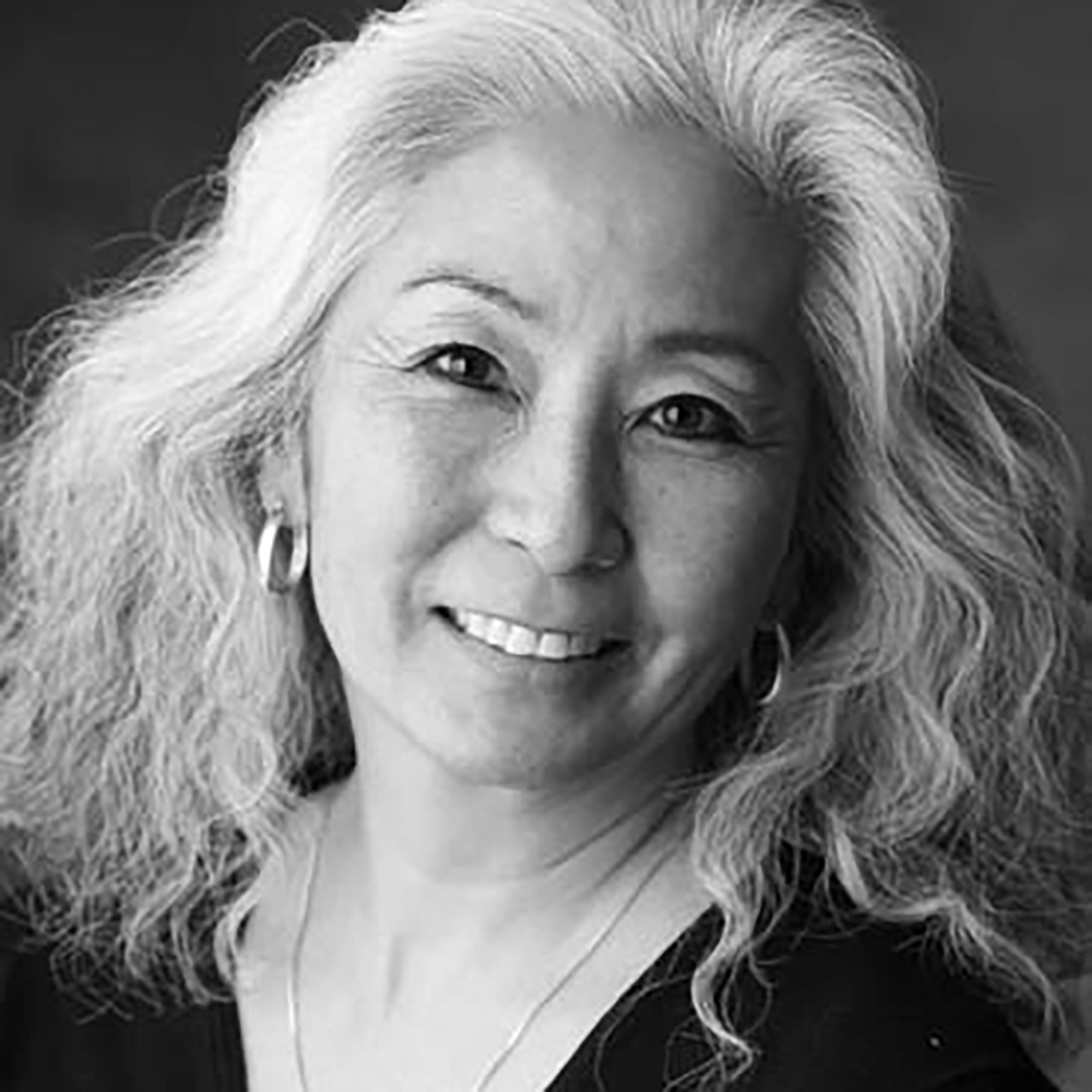 Tina Misaka is an alumna of the University of Utah Modern Dance Program and has performed with Repertory Dance Theatre and other professional dance companies around the world. Throughout her career Tina has worked as a dance educator, teaching throughout the United States and Europe. She served as rehearsal director for New Carte Blanche (Bergen, Norway) and acting dean of Danshogskolan (Sweden). Tina was honored with the Salt Lake City Mayor's Arts Award (1998), and the Sorenson Legacy Award for Excellence in Arts Education (2014). She was the 2021 recipient of the University of Utah's College of Fine Arts Distinguished Alumi award for arts education. For the past 15 years, she has served as a highly qualified licensed dance educator in the Beverley Taylor Sorenson Arts Learning Program (BTSALP). Currently, Tina is the BTSALP dance specialist at Mountain View Elementary in Salt Lake City. Tina is renowned throughout Utah as a master dance pedagogue and an expert in the field of arts integration. As a dance educator, she promotes young people's artistic enrichment as well as their personal growth. She educates the whole child and elevates learning as students meet and achieve dual learning objectives in dance and other core subject areas to understand both better. 
Listen to Tina Misaka's response to Minidoka, from the series Tag Project, by Wendy Maruyama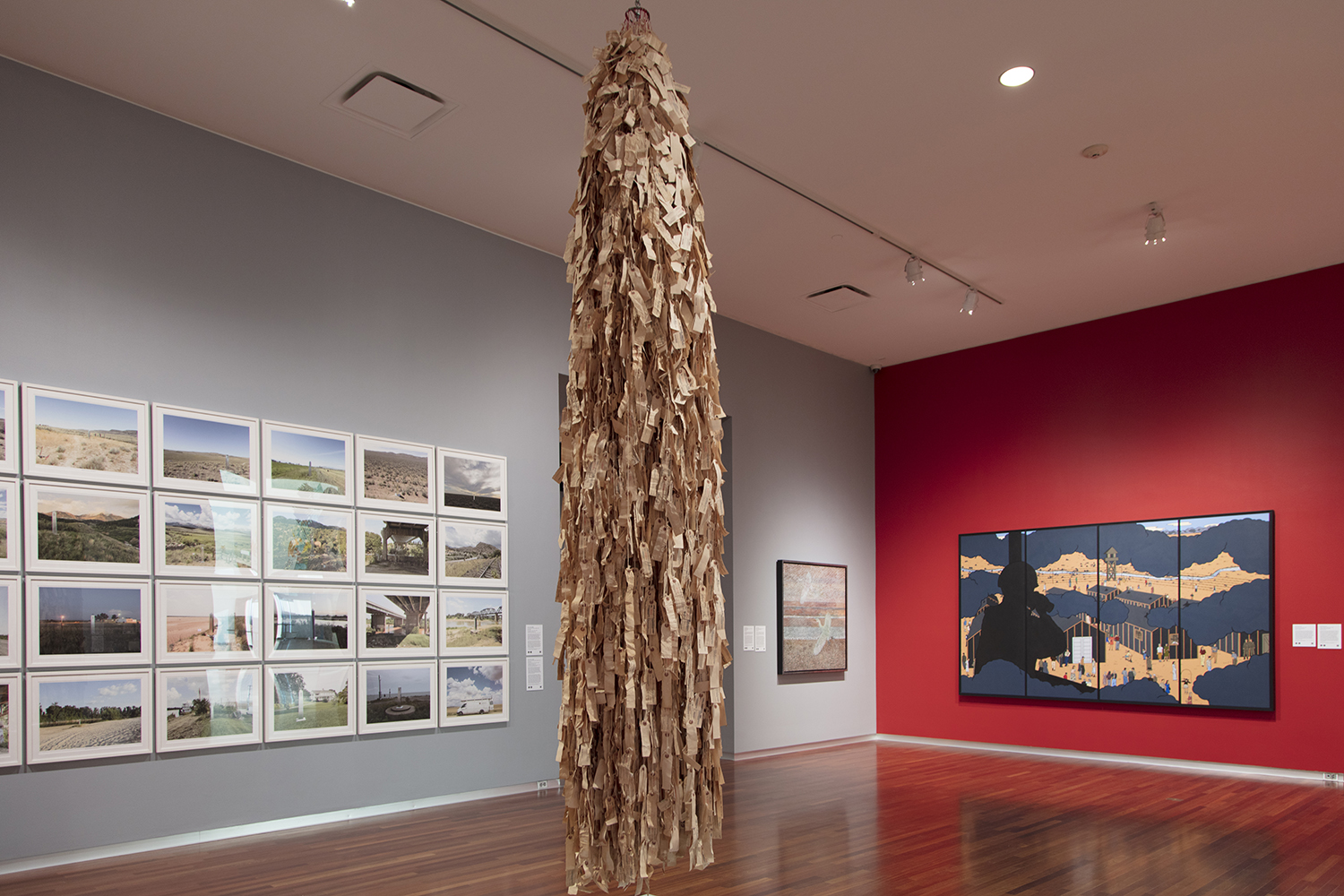 Transcript for Tina Misaka's response to Minidoka, from the series Tag Project
I don't think any photo ever captures the emotional impact and intensity of a piece of art. There's nothing like experiencing it in person. When I walked into the gallery Maruyama's Tag Project immediately drew me in. I knew exactly what it was. It was personal tags of people and their unheard stories, interned in the Japanese relocation camps of WWII.
There they were, hanging right in front of me like a hovering ghost. This piece is emotionally stirring to me. It might be because I understand the Japanese internment camps from my own family's experience. My mother's family was in the camp at Heart Mountain, Wyoming. Our family tag number was 32105. My mom's personal number was 32105-C.
When I first looked at this installation, I was shocked. I was shocked to see the visualization of how many Japanese and Japanese Americans were interned in one camp, and I cringed knowing that this was only one camp out of ten.
As I was thinking about all of this, it suddenly moved. Ever so slightly, almost so slow you couldn't see it. It was like the ghosts or the spirit of the tags were whispering to me to come closer and listen. It still sends shivers up my spine. When I was in Repertory Dance Theater years back, I was fortunate enough to have danced in a piece called Journeys, choreographed by Lynne Wimmer. In my section of the dance Lynne juxtaposes traditional, stoic nature of the Japanese with the inner emotions of stories she heard in interviews of former internees. It was so satisfying to dance what I thought they felt.
So when I look at this installation, I knew that each tag represented a person and their stories during a time of horrible hardship. I just wanted to listen to her stories and dance them. I wanted more people from outside to understand what happened here. This is why I appreciate Maruyama's vision of the project to inform others.
This information also invoked anger, and it rages from the fact that nobody, nobody, especially my family and my people, should ever be taken from their homes and put in the worst living conditions ever, because of the color of their skin, gender, ethnicity. And yet it is still happening. Why? There is so much in this installation that pulls on my heart. But in the end, I left with a feeling of reverence and respect for those who experienced all of this. As I left the gallery, a Japanese word echoed in my mind. It's a word Gaman. It is a Japanese word that means endure the seemingly unbearable with patience and dignity. I would love to dance this. 
---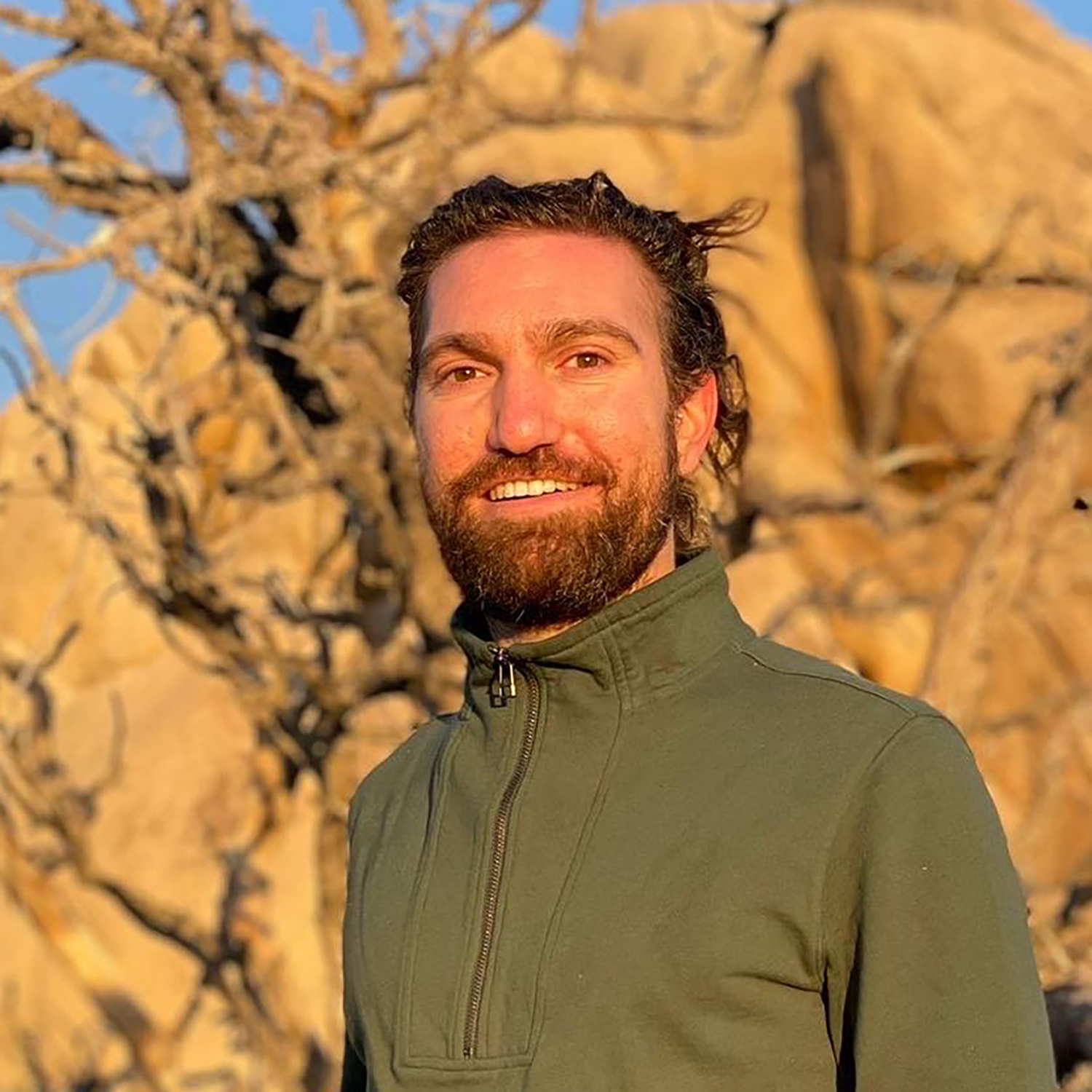 Alborz Ghandehari is a performance poet and Assistant Professor of Ethnic Studies at the University of Utah. His scholarly and artistic work explores the many meanings of popular resistance in the Middle East and its diasporas. His forthcoming book Post/Revolutionary Conditions: Renewed Visions of the Iranian Freedom Struggle brings together oral histories among grassroots organizers across Iran's contemporary labor, feminist, and student movements with resistance literature and art, to explore the struggle for freedom in Iran and its internationalist solidarities with related grassroots movements worldwide. Some of his writings on these issues appear in In These Times, Social Identities, Journal of Middle East Women's Studies, Critical Ethnic Studies Journal, Frontiers: A Journal of Women Studies, and Jadaliyya. 
Listen to Alborz Ghandehari's response to DeLIMITations Portfolio by Marcos Ramírez ERRE and David Taylor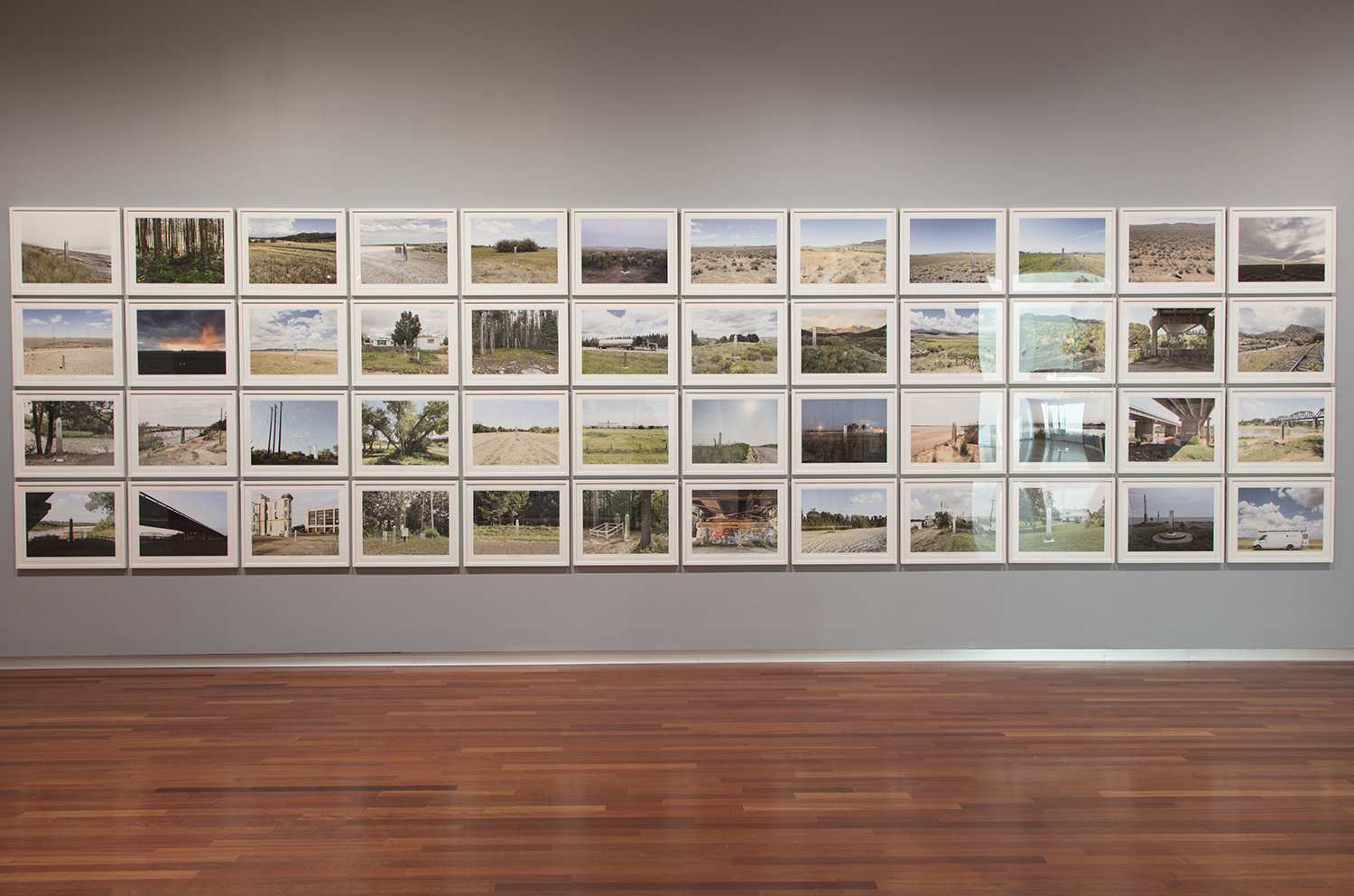 Transcript for Alborz Ghandehari's response to DeLIMITations Portfolio 
Hi, my name is Alborz Ghandehari. I'm a local artist and a professor of ethnic studies here at the University of Utah, and this work strikes me for a few reasons. One, growing up in an immigrant family, I have always thought about borders and been fascinated by borders from an early age. But two, the work strikes me in the way that it plays with our sense of time and space. Multiple times and multiple spaces really seem to be layered together here. So, in one sense, the time is 1821 and the obelisks are marking the US-Mexico border as it stood in 1821. But then, other times haunt this work as well, including the year 1848 when the current border of course was drawn much further south, after the US victory in the Mexican-American War. And then of course our own time today haunts the work, too, given how the border has become heavily militarized, especially since the 1990s to keep people—who are simply trying to survive—out. One of my immediate thoughts was the expression, "We didn't cross the border, the border crossed us," the famous slogan of migrant justice and indigenous justice movements today. But we really see the facts backing that slogan up in this artwork, as we confront the history of how the border first crossed indigenous land, separating indigenous families, and later, in 1848, separating Mexican families. By marking the border as it stood in 1821, when land that is present-day Utah, Arizona, California, and many other areas was not yet part of the United States, we quite literally see that the border is not some natural line etched in the earth since time immemorial, but rather an ever-changing, shifting line that is constructed by people for a very specific purpose: to accumulate power and land. In addition to playing with our sense of time, the piece also plays with our sense of space. Multiple spaces really seem to interact here by how the photos are placed side by side. One photo has a dense forest, in another photo a small country road by a dry yellow field, in yet another photo there is flat land with nothing but windmills, in yet another we see someone's quaint backyard. And these almost random entirely different places are seemingly brought together only because of this arbitrary border. Yet I find myself wondering how else are these places connected beyond their existence on this man-made line? Can the communities that call these places home be connected in other ways? How do the lives of people in each of these places depend on one another? And can we ask the same question with regards to the current border? How are places and lives on either side inter-related, interdependent? Lastly, I'm fascinated by the museum-like aspect of the obelisks. They seem to be sculptures that have almost turned the border into a type of museum, like a history museum. I find myself imagining a future world where the current US-Mexico border and perhaps all national borders, rather than being militarized and policed, are instead similarly converted to museums, for future museum-goers to think back on what they might perceive as an interesting idiosyncrasy of their ancestors. What kind of world would that be? 
---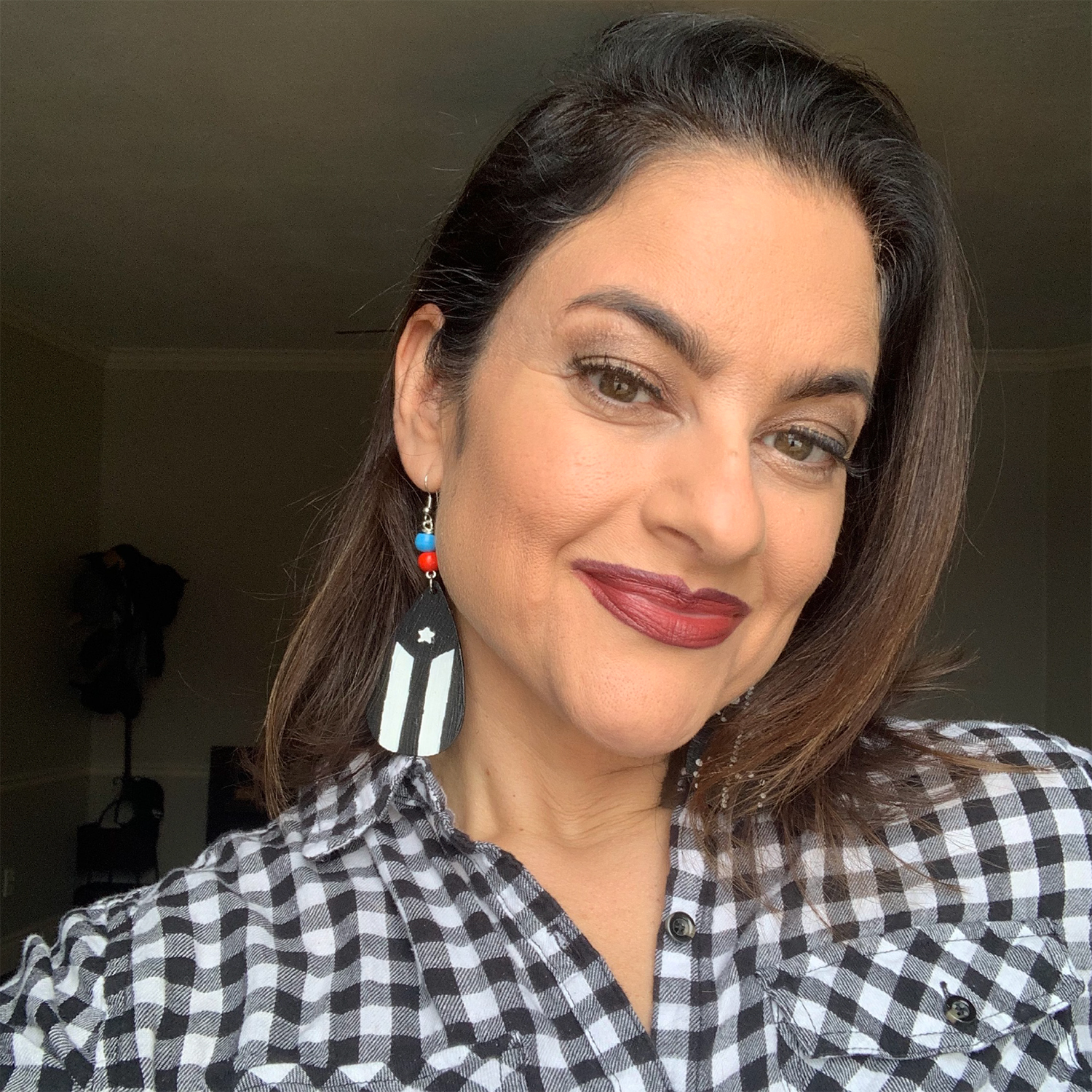 Dr. Miriam Padilla Vargas, Executive Director of Bomba Marilé, was born in Rio Piedras, Puerto Rico. Her father Dr. Hernan Padilla Ramirez, ex-mayor of San Juan Puerto Rico, and her mother Dr. Miriam Vargas Fournier instilled in her the importance working hard to create the vision of what you want your future to include, while at the same time always being intricately involved in the community. Dr. Padilla moved to Maryland from Puerto Rico when she was 7 years old and later received her medical degree from the University of Southern California in Los Angeles. Dr. Padilla worked as an internist for seven years at Venice Family Clinic, the nation's largest free clinic. She then moved to Utah in 2017 to work as an endocrinologist. Dr. Padilla is currently the Medical Director of the LiveWell Center through Intermountain in Provo, where they focus on lifestyle changes as a means to attaining health and wellness.  
While in Utah, Miriam Padilla spent a couple of years researching her ancestry and genealogy and became called to learn about Bomba through this process. Bomba is Afro-Puerto Rican music that has been remembering ancestral stories for about 500 years. In November 2017 Miriam Padilla became one of the founding members of Bomba Marilé as a way to connect to her Puerto Rican roots, but also to share this beautiful tradition with the greater Utah community. Bomba Marilé became a non-profit organization in October 2022 and Dr. Padilla is now the Executive Director of that organization. Dr. Padilla has also been closely connected to the community while previously being on the Board of Directors for the Urban Indian Center, KRCL, and PANDOS. In her spare time, Miriam loves hiking, gardening, traveling, dancing, and attending cultural events.
Listen to Miriam Padilla's response to Julian, San Diego County, CA, from selections from Manifesting Destiny by Tony Gleaton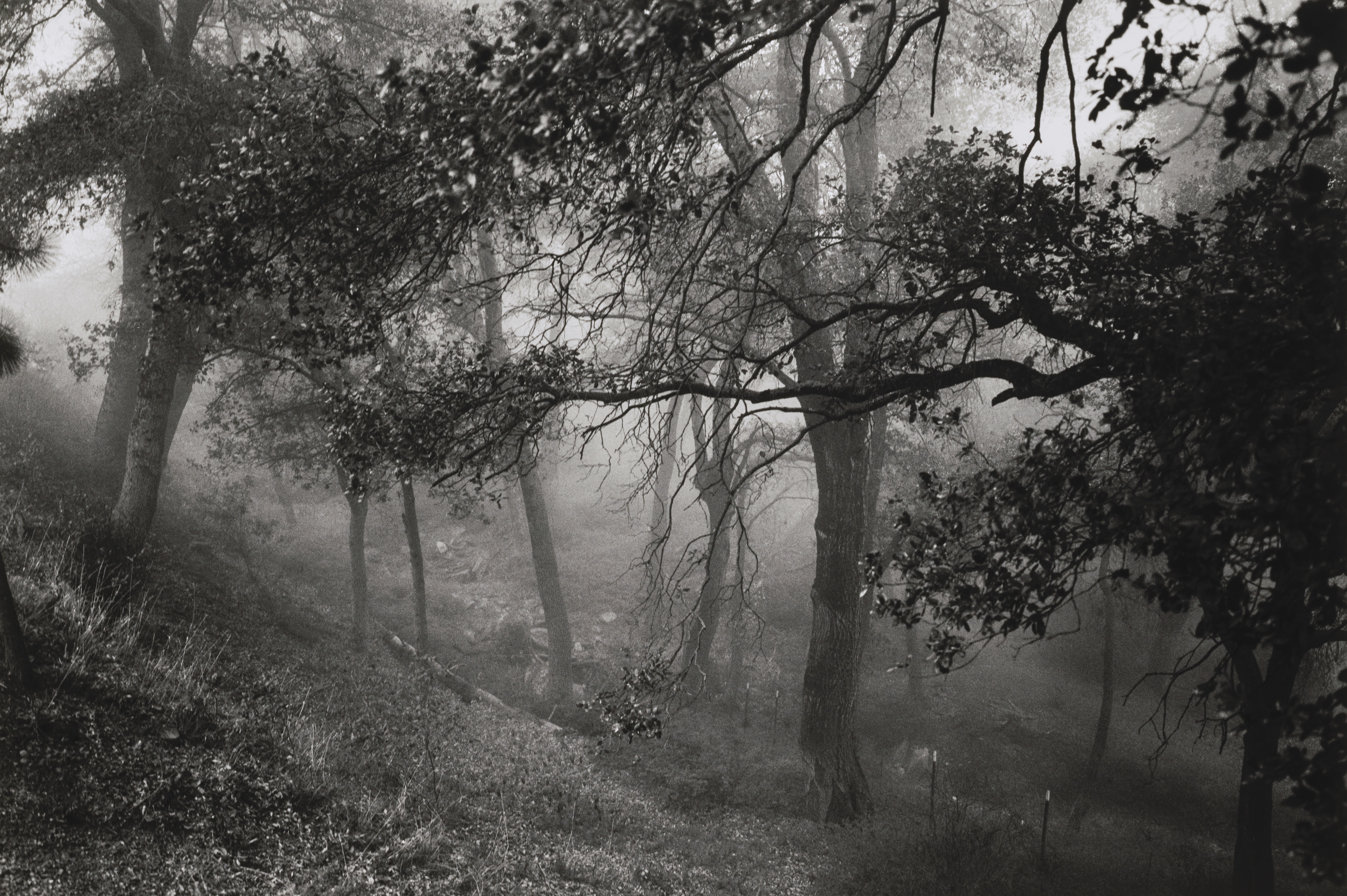 Transcript for Miriam Padilla's response to Julian, San Diego County, CA 
When I see this photo, it makes me feel as if I'm there, feeling the mist on my skin, the chill of the evening breeze, hearing the crackling of sticks and leaves breaking under the weight of my step. This mystical image gives me a sense of fear while, at the same time, a sense of calm. Nature can be powerful, and therefore, we have to respect it. It can be scary, because we realize we are not fully in control. We don't always know what's around the bend, what obstacles we'll face along the way, what we would do if we were to get lost, what energies have been left behind by souls that traveled through the same paths. I picture those that have come through this same trail before me, in both animal form and human form. Were they running from something, searching for something, lost in a moment of thought? Whatever emotion they were feeling at the time of crossing this path, they left a bit of that mood through the energy that now lingers there. The trees have breathed in that energy, and the mist carries it through the space. The trees are both collecting our energy, and bringing forth an energy. The trees, the grass, the droplets of water all have a spirit in them. When I walk through a forest, I always try to place my hand on one tree, thank it for being there, and tell it I love it.  
In our Puerto Rican Taino indigenous beliefs, as well as in Afro-Caribbean traditions, we acknowledge spirits in every aspect of nature. When we use the trees to create our drums, we feel the presence of those who came before us as we play the drums. The voices and stories of our ancestors are spoken through the rhythm of our drums. Some look at these beliefs and say this is witchcraft, or ungodly, but as we recognize the energy emanating from every living being, we respect it, thank it, and are grateful for the lessons it teaches us. Those who chose to understand the language of nature, can then heal themselves and others by listening to the voice of nature. There are many scientific studies that show that time spent in nature, can decrease our blood pressure, decrease our stress hormones, lower our heart rate, decrease risk of heart attacks, and improve our mental well-being. Our ancestors are blessing us through the secrets hidden right under our eyes. This image reminds us of the essence of our ancestors that travels beside us as we explore paths in life.  
---
 Many Wests: Artists Shape an American Idea is one in a series of American art exhibitions created through a multi-year, multi-institutional partnership formed by the Smithsonian American Art Museum as part of the Art Bridges Initiative.