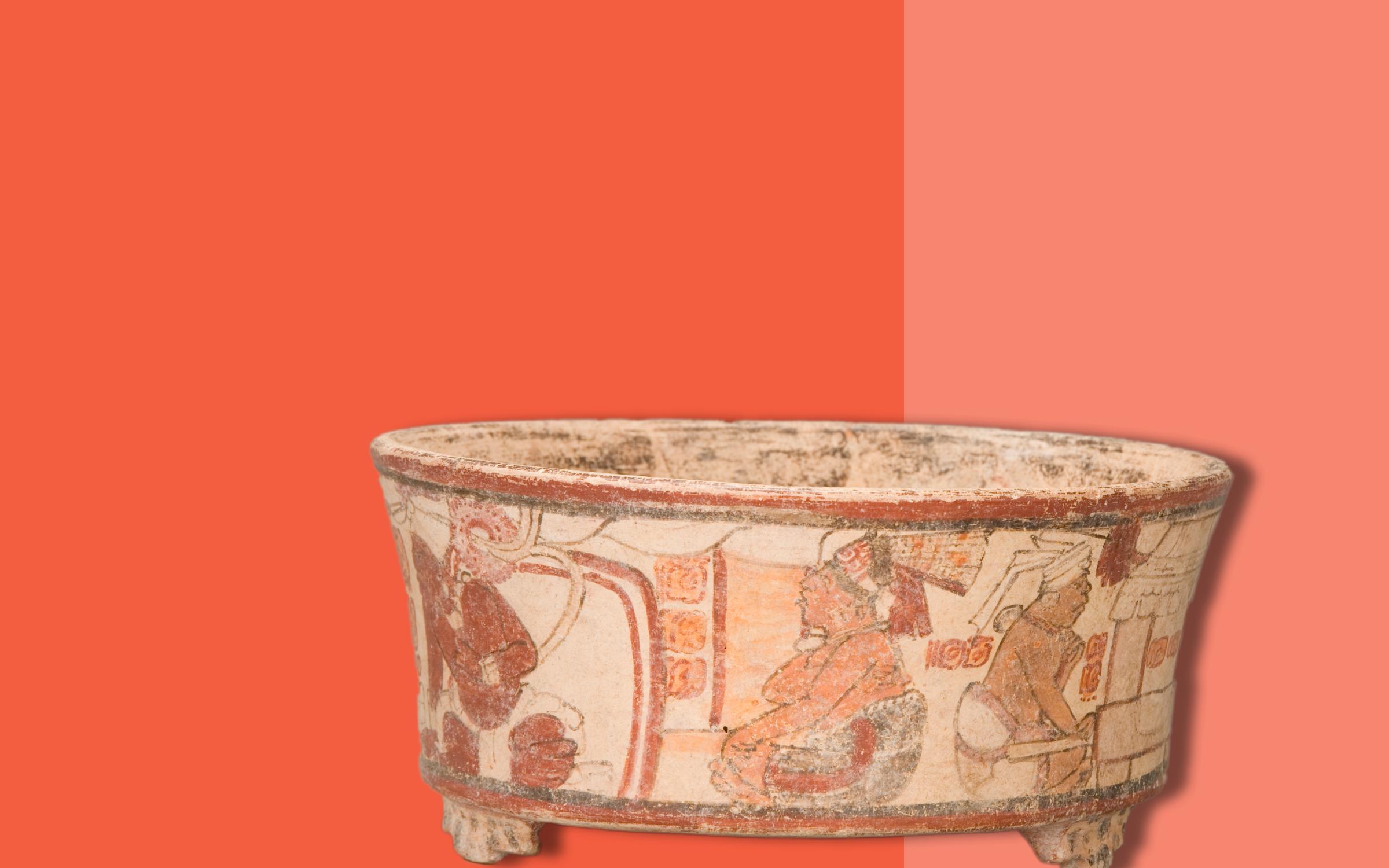 Chocolate: From Mesoamerica to Utah
This class will follow the history and innovations of cacao from Mexico to Utah and back again through art, artifacts, family traditions, and, of course, chocolate. Together local researchers, museum professionals, and a family of chocolate makers will share about the long journey of cacao and its political, social, and economic influence. 
Presenters 
Luke Kelly, associate curator of collections and antiquities, Utah Museum of Fine Arts 
Lisa Thompson, exhibition developer and interpretive planner, Natural History Museum of Utah 
Esmeralda Torres (Maya/Zoque), bilingual educator  
Moderated by Fanny Guadalupe Blauer, director of Artes de México en Utah 
Presented in partnership with Artes de México en Utah
Arte e historia de México | Chocolate: de Mesoamérica a Utah  
Martes, 13 de julio | 6:30–7:45 p.m. | GRATUITO | Registro por Zoom  
Esta clase se dedica a la historia y las innovaciones del cacao, siguiendo el camino desde México a Utah y de vuelta a México, a través del arte, los artefactos, las tradiciones familiares y, por supuesto, el chocolate. Juntos, investigadores locales, profesionales del museo y una familia de productores de chocolate hablarán sobre el largo viaje del cacao y su influencia política, social y económica. 
Presentadores
Luke Kelly, curador asociado de colecciones y antigüedades, Museo de Bellas Artes de Utah 
Lisa Thompson, organizadora de exposiciones y planificadora interpretativa, Museo de Historia Natural de Utah  
Esmeralda Torres (Maya/Zoque), educadora bilingüe  
Moderado por Fanny Guadalupe Blauer, directora de Artes de México en Utah
Vessel with Political Scene, Guatemala, Petén region, Maya culture, 600–90, Earthenware and pigment, Purchased with funds from Friends of the Art Museum, UMFA1984.002.
The UMFA periodically sends out information via e-mail regarding upcoming exhibitions, events, lectures, films, classes, and more.