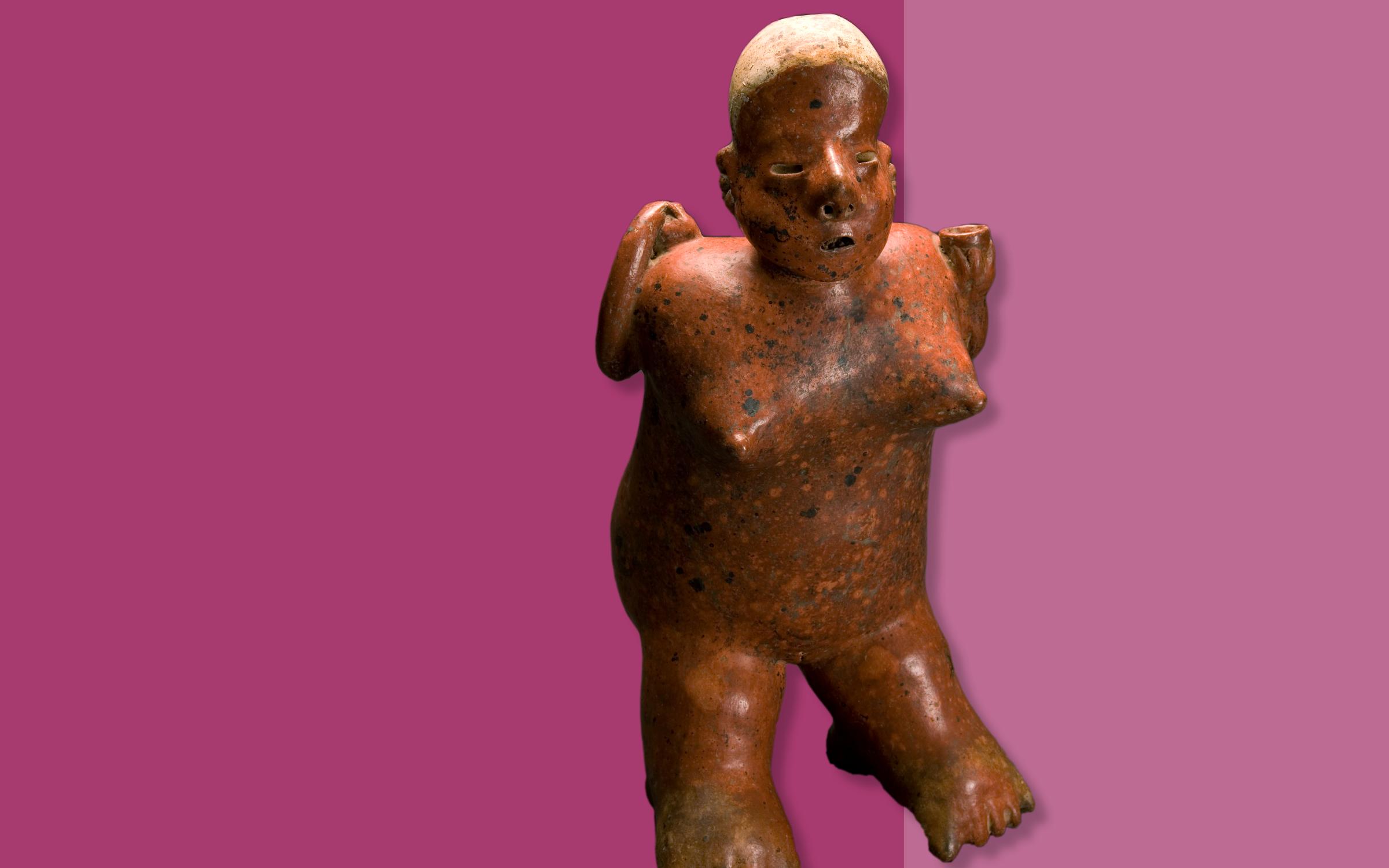 Indigenous Perspectives on Women and Fertility
How has the female body and its ability for procreation been perceived in art and society? Women and fertility are at the center of cultures around the world—this is particularly true for Mesoamerican civilizations. Explore art and indigenous philosophies that pay homage to women and their power to create life. 
Presenters 
Luke Kelly, associate curator of collections and antiquities, Utah Museum of Fine Arts 
Dr. Brenda Romero, assistant professor of Spanish at the department of world languages and literatures at California State University, Sacramento 
Aida Salazar, award winning author, arts activist, and translator 
Moderated by Fanny Guadalupe Blauer, director of Artes de Mexico en Utah 
Presented in partnership with Artes de México en Utah
Arte e historia de México | Perspectivas indígenas sobre las mujeres y la fertilidad 
Martes, 10 de agosto | 6:30–7:45 p.m. | GRATUITO | Registro por Zoom 
¿Cómo se ha percibido al cuerpo de la mujer y su capacidad para la procreación en el arte y en la sociedad? La mujer y la fertilidad se encuentran en el centro mismo de las culturas de todo el mundo, lo que se aplica particularmente a las civilizaciones mesoamericanas. Explora el arte y las filosofías indígenas que rinden homenaje a las mujeres y su poder para crear vida.  
Presentadores
Luke Kelly, curador asociado de colecciones y antigüedades, Museo de Bellas Artes de Utah 
Dra. Brenda Romero, profesora adjunta de español en el Departamento de Lenguas y Literaturas del Mundo de la Universidad Estatal de California, Sacramento
Aida Salazar, autora premiada, activista artística y traductora
Moderado por Fanny Guadalupe Blauer, directora de Artes de México en Utah
The UMFA periodically sends out information via e-mail regarding upcoming exhibitions, events, lectures, films, classes, and more.