The following is a post from the UMFA's blog archive, written by former staff member Iris Moulton and originally published in 2014. 
One of my favorite recurring features on this blog is the Collection Highlight, which presents a chance to examine more closely a specific work in the museum's collection. With all the pieces in the collection, any chance to pause and get to know something a little better is a real treat.
I decided to let a rather random process dictate how I found something to highlight this time: I simply went to our collection database and vowed to learn what I could about whichever image appeared when the page opened. That is to say, I let the object choose me.
Allow me to introduce: Miss Winifred De Wolfe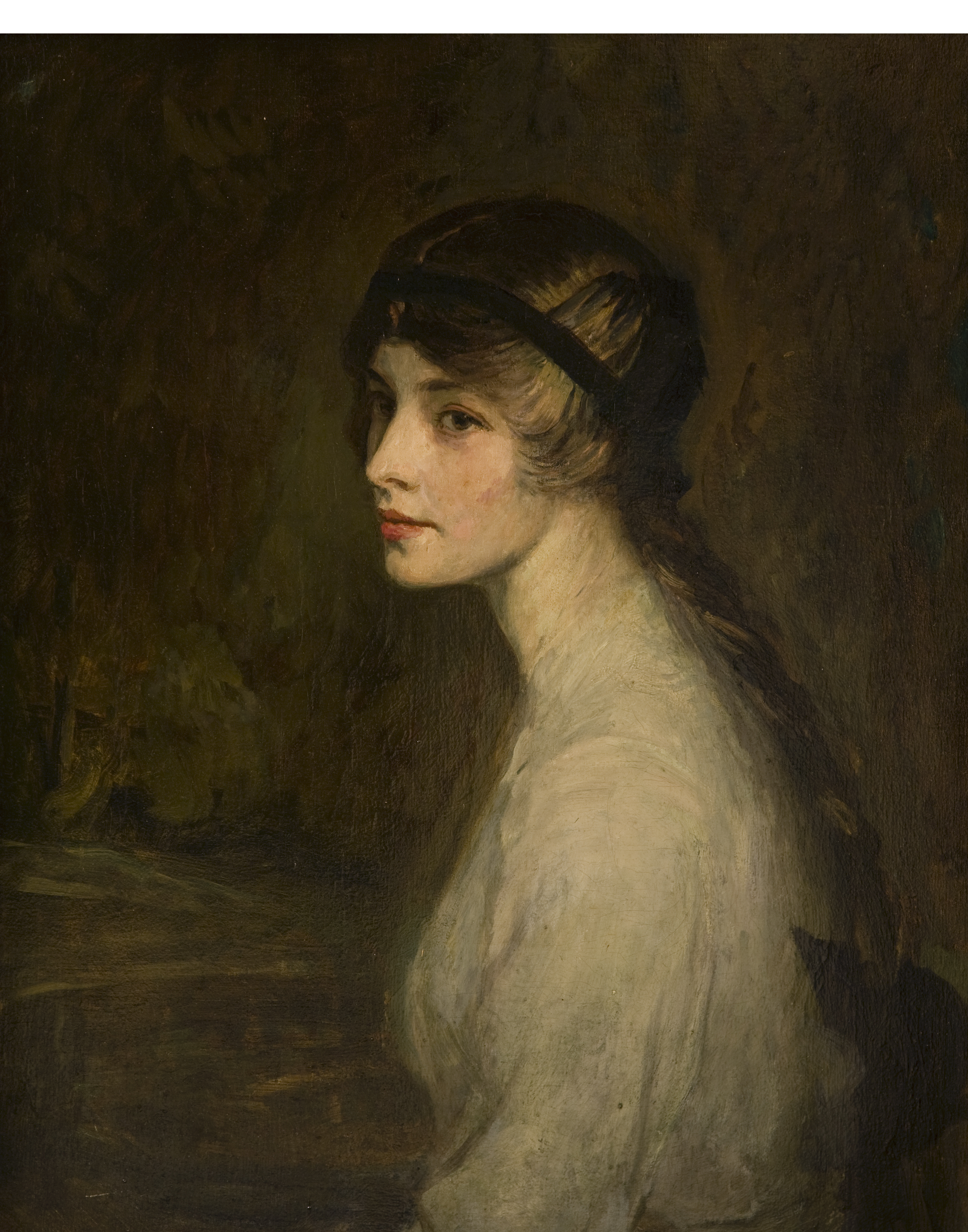 This striking face seemed to beckon from the soft, ghostly shades around her. Who was this person, I wondered?
A simple Google search unearthed this June 7, 1916 article from the New York Times, stating in part: "A search has been conducted for a month for Miss Winifred de Wolfe, 19 years old, who lived with her mother, Mrs. Edgar de Wolfe, at the Oregon apartments, Seventh Avenue and Fifty-fourth Street. Miss de Wolfe was last seen by her mother on April 26, and since then no trace of her has been found, although the resources of various agencies have been called into use."
Before disappearing, Miss Wolfe had informed her mother that she wanted to dance on stage with the Russian Imperial Ballet, and the famed dancer Theadore Kosloff. Her mother was deeply dismayed, and sought to prevent this arrangement, but of course it seems Miss de Wolfe prevailed: she is rumored to have met Kosloff at the costume shop at which she was last seen.
Well, that's not entirely true: any visitor to the Museum can see an image of her painted eleven years after she was last seen….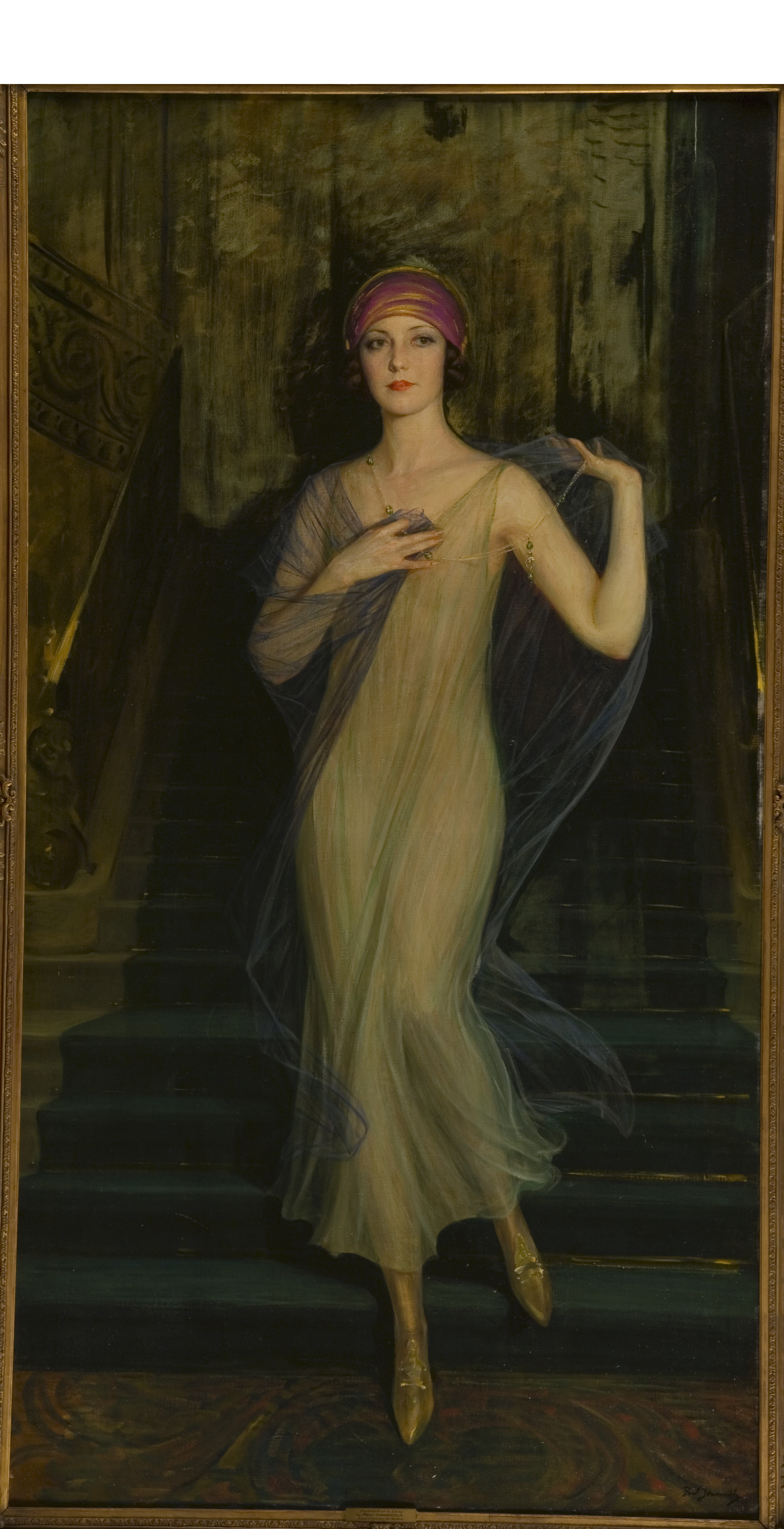 That's right! Miss Winifred De Wolfe went on to become Natacha Rambova, famed star and UMFA legend.
According to, Luke Kelly, curator and UMFA knowledge trove, the painter of Portrait of Miss Winifred De Wolfe was "an American portrait painter who specialized in the upper class in New York and London. The portrait of Natacha came late in his life, he died in 1912. The painting was part of a 1913 memorial exhibition of MacCameron in New York. The catalog for the show also revealed that MacCameron painted Natacha in Paris."
(For further reading, members of our staff suggest you check out the book Madam Valentino.)
Is there a piece you'd like to know more about? Suggest an item from the UMFA's collection in the comments below for us to highlight!
Or, do you know some secrets about something the Museum has in its collection? Share your insider knowledge with us!
---