Mural Exhibition at the Utah Museum of Fine Arts
Call for Artists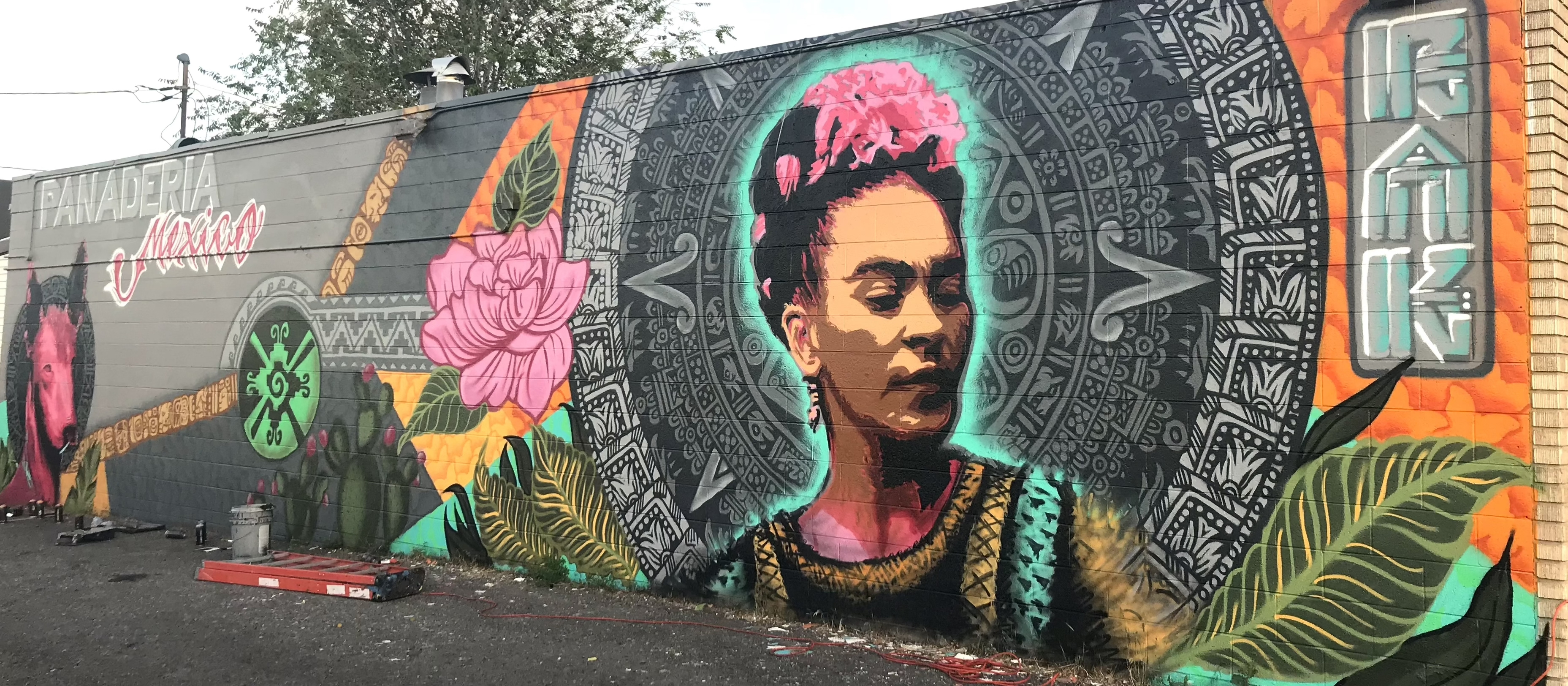 Call Summary 
Utah Museum of Fine Arts [UMFA] in partnership with Roots Art Kollective [RAK] is seeking qualified artists to design and install murals in the UMFA's G. W. Anderson Family Great Hall. Artists and artist collectives are requested to apply by submitting a Statement of Qualifications (SOQ) to provide the services requested. The selected artists(s) will be chosen to create artwork that responds to a thematic prompt about community and/or local social issues. SOQs will be obtained from various artists to conduct a fair and extensive evaluation and to select the artists that can best achieve the goals and objectives of the selection committee. 
Project Description 
The selection committee will select up to three artists or artist collectives to create murals on the walls of the UMFA's Great Hall. The UMFA will award a stipend of up to $4,000 to each commissioned artist or team of artists. Selected artists will: 
Create a mural that responds to a socially engaged thematic prompt
Collaborate with RAK and the selection committee to finalize designs
Collaborate in a community engagement process before, during, and/or after installation as determined collectively by selected artists and the selection committee
The mural exhibition will remain on view for two to three years. During that time, it will serve as the centerpiece for many gatherings, contribute to curriculum building for K-University audiences, and inspire community discussion during private visits and public programming.
Artist Eligibility 
This call is open to all Utah-based artists age 18 and up. It is open to all artists and/or artist-led teams residing in Utah regardless of race, creed, gender, gender variance, sexual orientation, national origin, religion, marital status, political opinion or affiliation, or mental or physical disability. To be considered, artists must have demonstrated experience accomplishing work of similar scope and scale. Artist teams are acceptable. 
Selected artists agree to 
Adhere to all dates established in the timeline 
Not use aerosol paints while installing this mural and have all mural materials approved by the UMFA in advance of installation
Begin their project on September 13, 2021, and complete their projects by September 25, 2021.
Eligible Costs 
Stipend awards shall be used only for costs related to the mural project, including artist's fees and related expenses for design, supplies, equipment rental, insurance, transportation, accommodations, and installation. Scaffolding, floor protection, and funds for community engagement will be provided by the UMFA.
Timeline
Request for Qualifications Opens – June 1, 2021
Statement of Qualifications Deadline – July 1, 2021 
Notification of Finalists– July 16, 2021
Mural Planning Session (virtual) – July 2021
Proposal Presentation – Aug 2021
Installation of Artwork – September 13–25, 2021
All dates, except the application deadline, are subject to change. All complete submissions postmarked, hand-delivered to the UMFA front desk, or received electronically on or before July 1, 2021, at 5:00 PM (MST) will be reviewed. ​Incomplete submissions and submissions received after the stated due date and time will not be reviewed. 
SOQ Requirements 
Statements of Qualification should reflect the artist's experience and aptitude for mural work that centers on community and/or local social issues. While previous mural work is not required, artists with previous mural experience are encouraged to apply. Applications should include images of previous work that demonstrates the artist's skills relevant to this project. ​Once selected, artists will work with the curatorial selection committee to develop a design proposal. 
SOQ Format: ​Applications must ​be submitted in the required format so the selection committee may evaluate them in an objective manner. ​Entries that do not meet submission requirements will not be considered. ​Submissions may be sent by mail or emailed. 
Letter of Interest, including applicant's name, email, and contact info 
Artist bio, resume, or CV 
5-8 images of ​previous​ work that exemplifies skills relevant to this project
NOTE: this is not a Request for Proposals. Do not submit a design or concept. Any materials not specifically requested will not be considered or reviewed.
Digital submission
Ten (10) page maximum PDF comprising all materials, images, and documents
Appropriate and adequate font size and graphic resolution to be read
File size shall not exceed 25 MB
Email your PDF submission to utahmuseumoffinearts@gmail.com by 5 pm on July 1, 2021, with the subject line "Mural Exhibition SOQ." Please include a contact name and email address as the body of the email. Ensure that all other requested information is in the PDF. Do not type your submission in the body of the email.
Hard copy submission: 
8.5" x 11" size paper
Ten (10) page maximum
Submit two (2) hard copies, which will not be returned
Postmark application package by July 1, 2021
Mailing / Drop off address:
Curatorial Department
Utah Museum of Fine Arts
Marcia and John Price Museum Building
University of Utah
410 Campus Center Drive
Salt Lake City, UT 84112-0350
Selection Process 
Applications will be reviewed on the following criteria:
Quality of skills and the ability to develop a unique mural design
Interest in addressing local issues and expressing community perspectives
Willingness to consult and work collaboratively with the selection committee to successfully meet any site requirements, schedules, and deadlines
Potential to successfully complete the project within the required time
Overall professionalism and presentation of ideas and application materials
Applications will be juried by a selection committee comprised of Roots Art Kollective, key UMFA personnel, and local community partners including, but not limited to,
Artist Agreements
Each of the selected finalists will enter into a commissioned work agreement with the Utah Museum of Fine Arts. Selected artists agree to comply with the terms and conditions of the University of Utah.
Contact Information 
All questions regarding this Call for Artists may only be directed to the Utah Museum of Fine Arts staff at the email address listed below. All communication will occur electronically via email. No phone calls, please. 
Whitney Tassie, Senior Curator
utahmuseumoffinearts@gmail.com