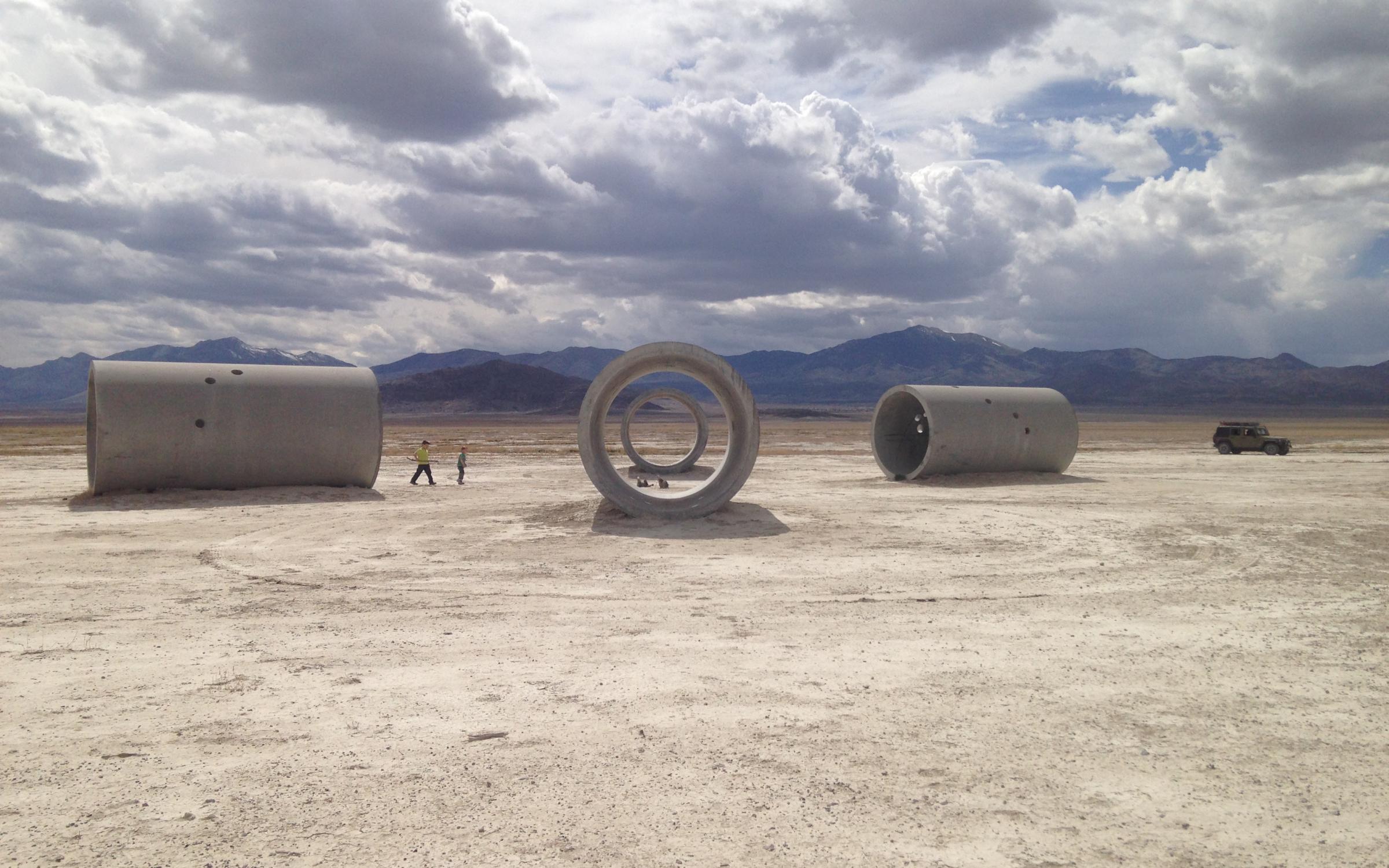 Sun Tunnels Community Meet-up
Join the UMFA for a fun day of art and science at Nancy Holt's Sun Tunnels, an iconic work of Land art located in Utah's west desert. All ages and abilities are invited to explore the landscape, create art, and learn about the environment of the desert.
Red Desert—clarinetist Katie Porter and composer/percussionist Devin Maxwell—will perform a three-hour concert of rarely heard experimental works, including the music of James Tenney, Michael Pisaro, Pauline Oliveros, Milton Babbitt, John Cage, and others.
UMFA educators will guide visitors in making constellation viewers and sun prints and in using cyanometers to identify the exact blue of the sky. UMFA senior curator and curator and modern and contemporary art Whitney Tassie will discuss the history and meaning of Sun Tunnels. Graduate students from Great Salt Lake Institute at Westminster College will share current research on the science of the area.
Sun Tunnels (1973–76) is a large-scale installation in northwestern Utah that consists of four large concrete cylinders arranged on the desert floor in a cruciform pattern that aligns with the sunrise and sunset during the summer and winter solstices. In addition to this perfect solar framing, each of the cylinders is pierced with smaller holes representing the stars of the constellations Draco, Perseus, Columba, and Capricorn. Part timepiece and part compass, Sun Tunnels is also a "camera" of sorts, dependent on natural light, with the concrete tubes acting as viewfinders that frame precise images which, in creator Nancy Holt's words, "bring the vast space of the desert back to human scale."
Click here for downloadable directions and travel tips.