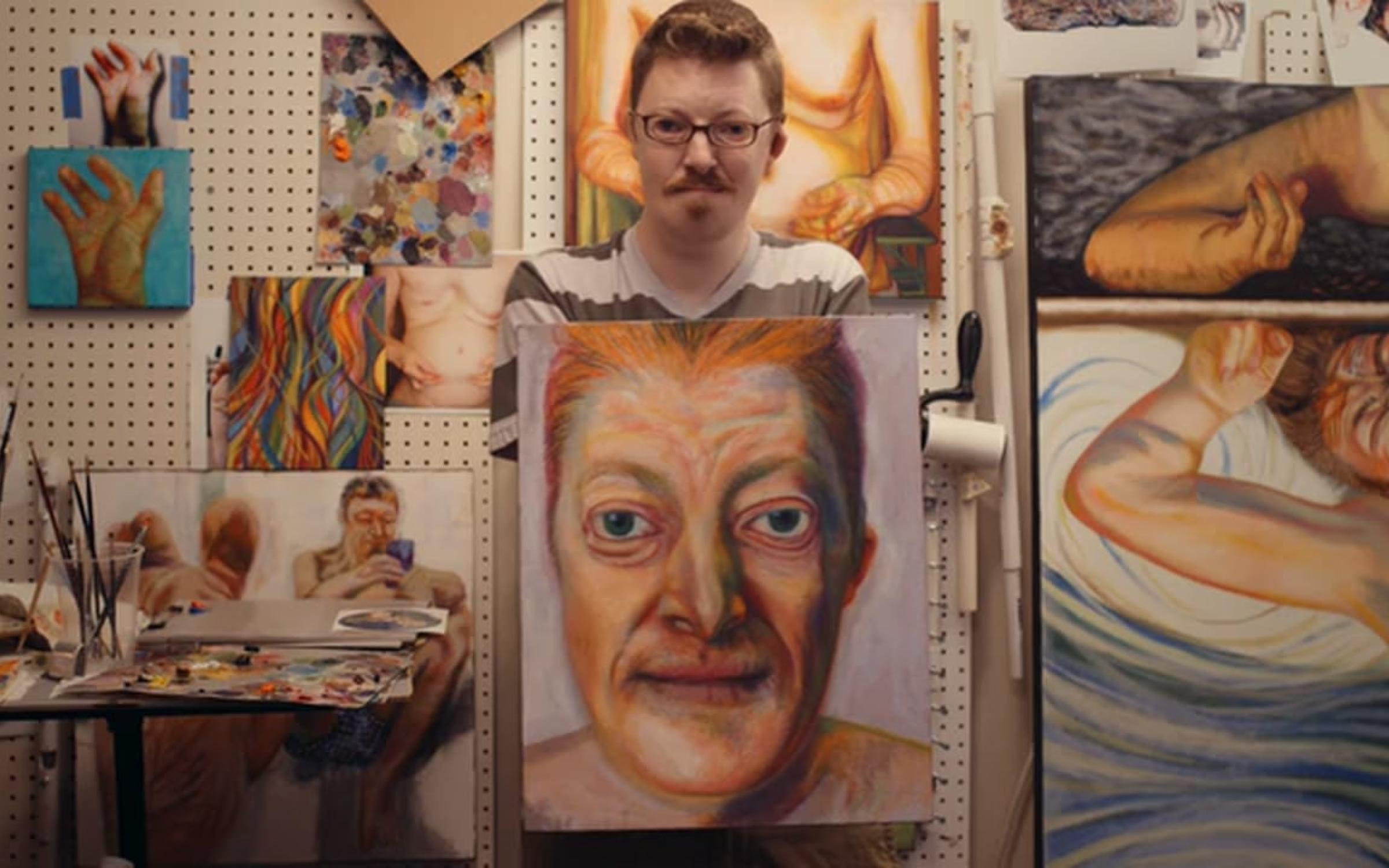 Art Preview and Public Reception | Museum Café | 6 pm | FREE





Film Screening | 7 pm | Katherine W. and Ezekiel R. Dumke Jr. Auditorium | FREE



79 min | 2017 | USA | Not Rated
View Trailer: https://vimeo.com/232935115
Shot over five years, Logan's Syndrome delves into the life of Salt Lake City artist, Logan Madsen. He lives with a life-threatening lung disease and Miller syndrome—a rare genetic disorder affecting fewer than thirty people in the world. Despite malformed arms and hands, Logan paints hyper-realistic pictures boldly depicting his body and his struggles with autism. When a local gallery commits to exhibiting his work, Logan is challenged to finish each piece before the show's opening. As he paints, the story of his unique life unfolds—from the breakup of his "perfect" Mormon family, to his eternal search for romantic love, and his struggle to come to terms with his conditions. Logan is able to rise above his disabilities in pursuit of becoming a great artist.
Post film discussion will feature artist Logan Madsen and the film's director Nathan Meier moderated by Shandra Benito, executive director of Art Access. 
Visitors can park for free after 6 pm in the UMFA lot across the street from the Museum or in the parking terrace past the Museum on the Business Loop. Visitors must still pay to park in the pay lot.
This film is presented in partnership with Art Access and Utah Film center.