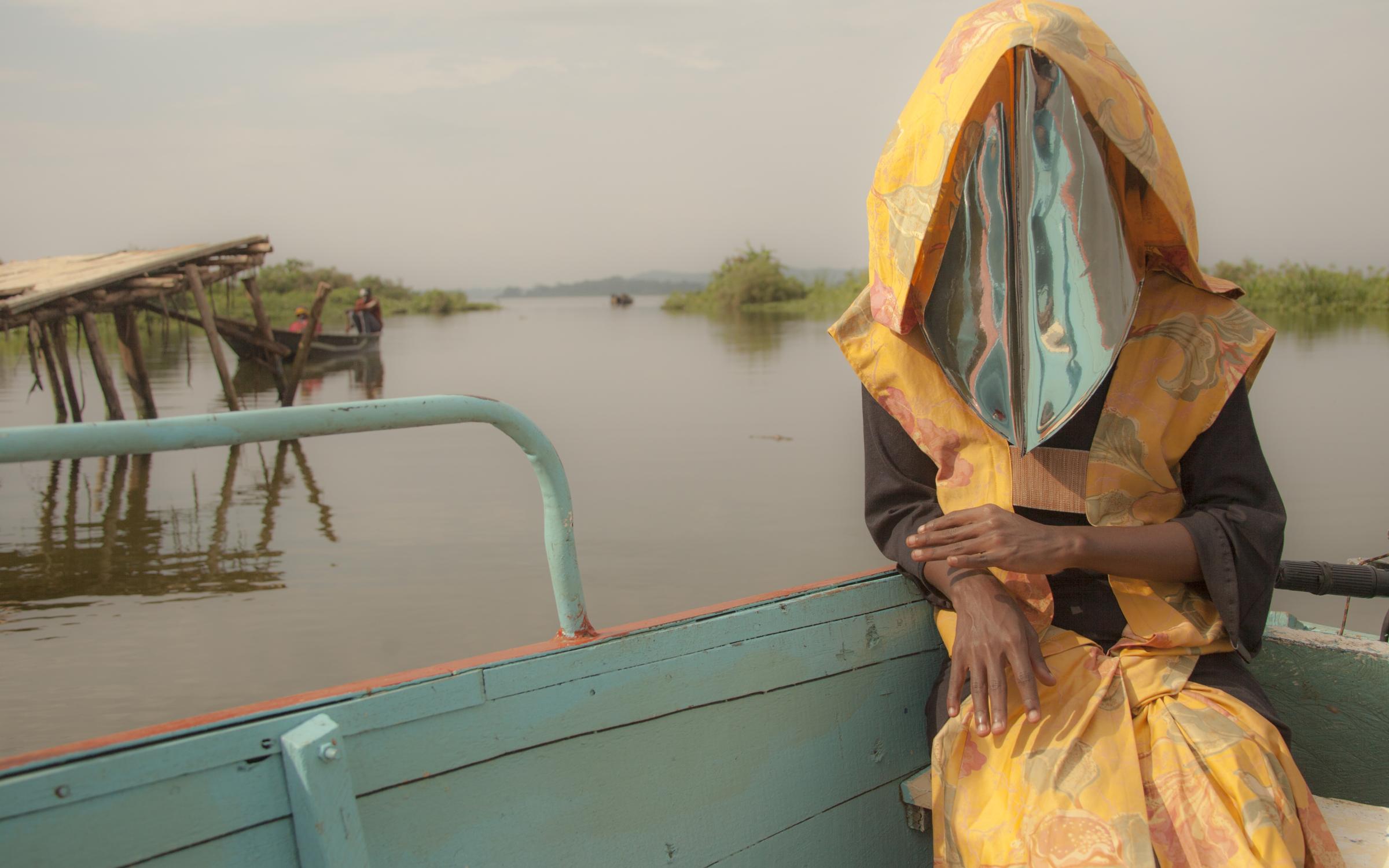 August 16, 2018
to
December 9, 2018
Marisa Morán Jahn: MIRROR | MASK
MIRROR / MASK is a project by New York City-based artist Marisa Morán Jahn (Studio REV-) whose work uses mirrored masks to explore how we see ourselves reflected—or distorted—in others. It delves into ideas of identity, presentation, and self-reflection through an immersive exhibition in the ACME Lab as well as works juxtaposed with UMFA objects in the permanent galleries. Jahn cites her interest in Asian, African, and Greek rituals and dramaturgy masks as influences for the artwork. She is also interested in examining Western modes of self-presentation in an era of ubiquitous digital screens and mirrors. 
Jahn's interventions of sculpture, performance, photography, moving GIFs, and video into the museum's permanent collections of European portraiture, Egyptian funerary objects, and African works raises questions about how we present ourselves (whether in painting or selfies) and imagine the other.
Of Chinese and Ecuadorian descent, Jahn is an artist; a faculty member in MIT's Art, Culture, and Technology program; and the founder of Studio REV-, a nonprofit organization whose public art projects and creative media impact the lives of low-wage workers, immigrants, women, and youth.
This exhibition and ACME Lab is made possible, in part, by a generous gift from The JoAnne L. Shrontz Family Foundation. Jahn's work in MIRROR / MASK is supported by Creative Capital.
About ACME Lab
Located in the Emma Eccles Jones Education Center, ACME Lab is an exhibition space for art experimentation and exploration. Visitors of all ages are encouraged to ask questions, make connections across disciplines, and engage with art in new ways.