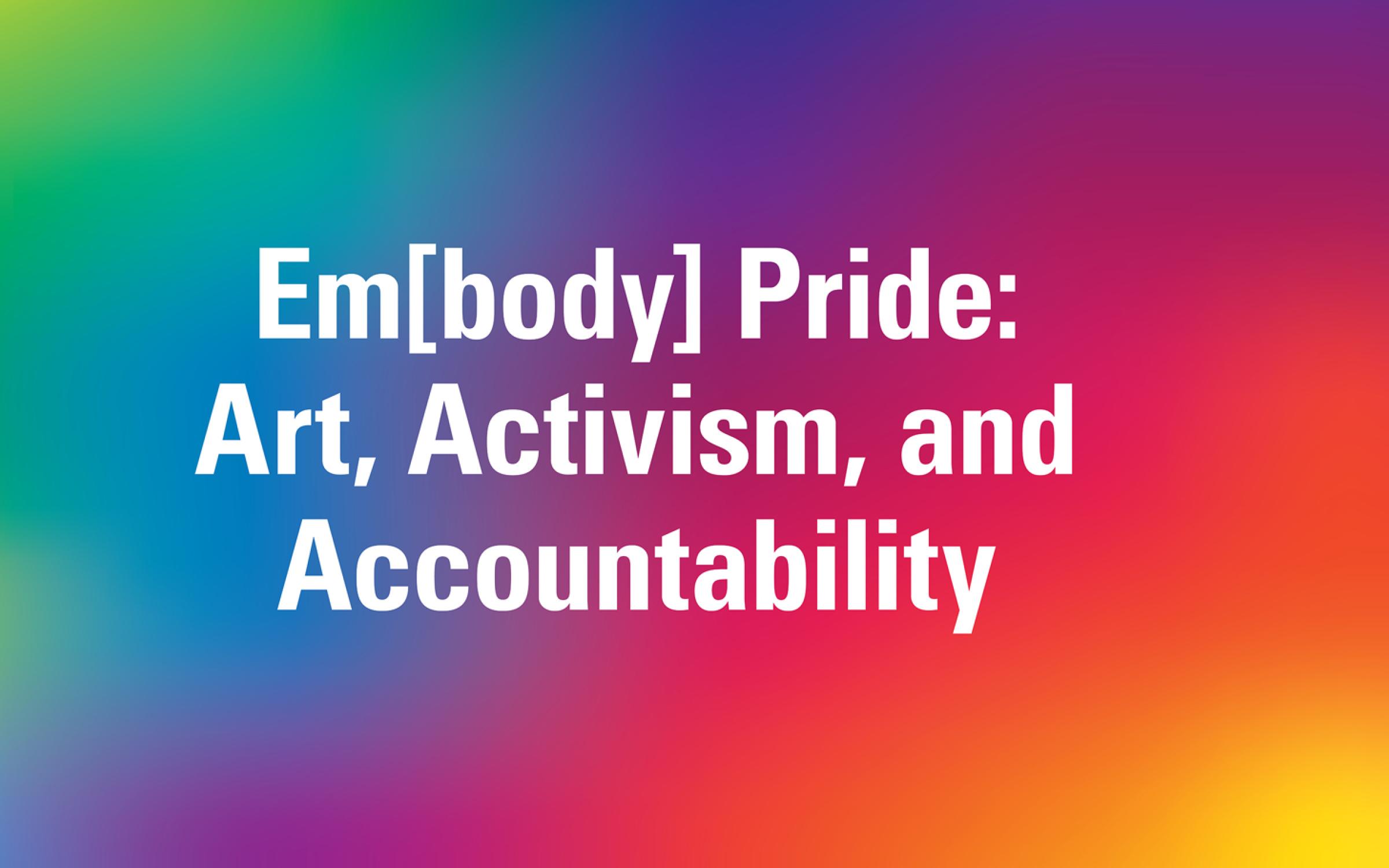 Em[body] Pride: Art, Activism, and Accountability
5-8 pm | Utah Pride Center: 1380 Main St., Salt Lake City | FREE
As a part of the University of Utah 2018 Pride week, the Utah Museum of Fine Arts and partners invite the community, and especially members of the LGBTQ+ community, to participate in an interactive discussion about art as a medium for activism and the need for artists to be accountable to folx they seek to represent. The session will address how society as a whole resists attacks to our queer and transgender communities, celebrate our accomplishments, and also hold ourselves accountable across intersections of difference. Attendees are then encouraged to participate in an open discussion regarding accountability within shared communities and put some of this dialogue into action by contributing to a public art installation.
This session is presented in partnership with the University of Utah Pride Planning Committee and LGBT Resource Center.
ACME (Art. Community. Museum. Education.) Sessions are bimonthly community meetups where participants can dream and articulate new models of education and engagement through art. Presented by the UMFA in partnership with Salt Lake City Public Library.
This program has received funding from the Utah Humanities. The Utah Humanities empowers Utahns to improve their communities through active engagement in the humanities.