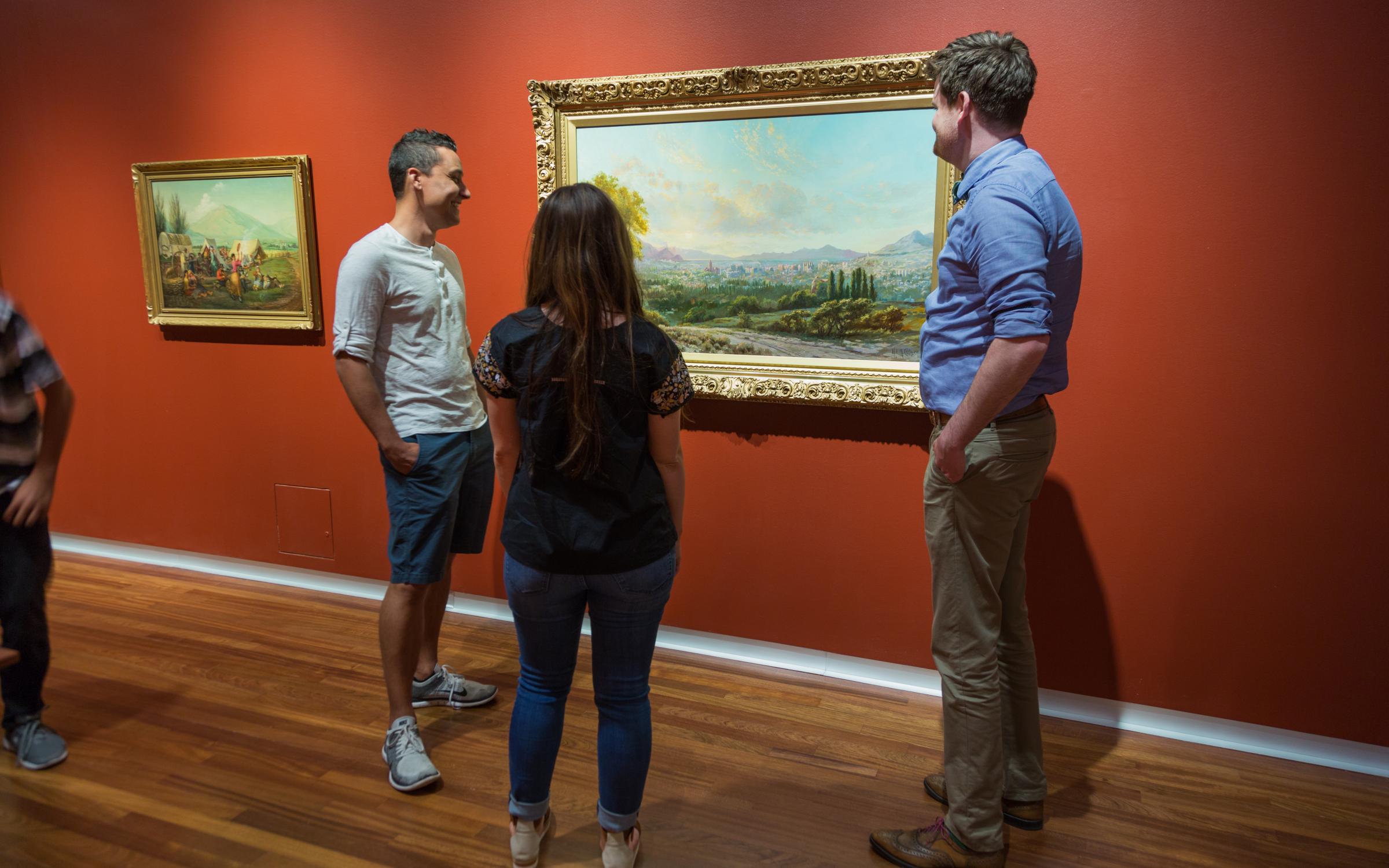 Within UMFA's European collection hang frames almost as splendid as the paintings. Use them to gather ideas for constructing gilded and flashy frames for your art at home.
Third Saturday Highlights Tour | 11 :30 am Every Third Saturday
Gather in UMFA Lobby | Limited to 12 people, all ages; first come, first served | FREE
Join us every Third Saturday for an hour-long docent-led highlights tour of the permanent collection. Experience the galleries in a new way, then explore them on your own and join us for free family art making at 1 pm.