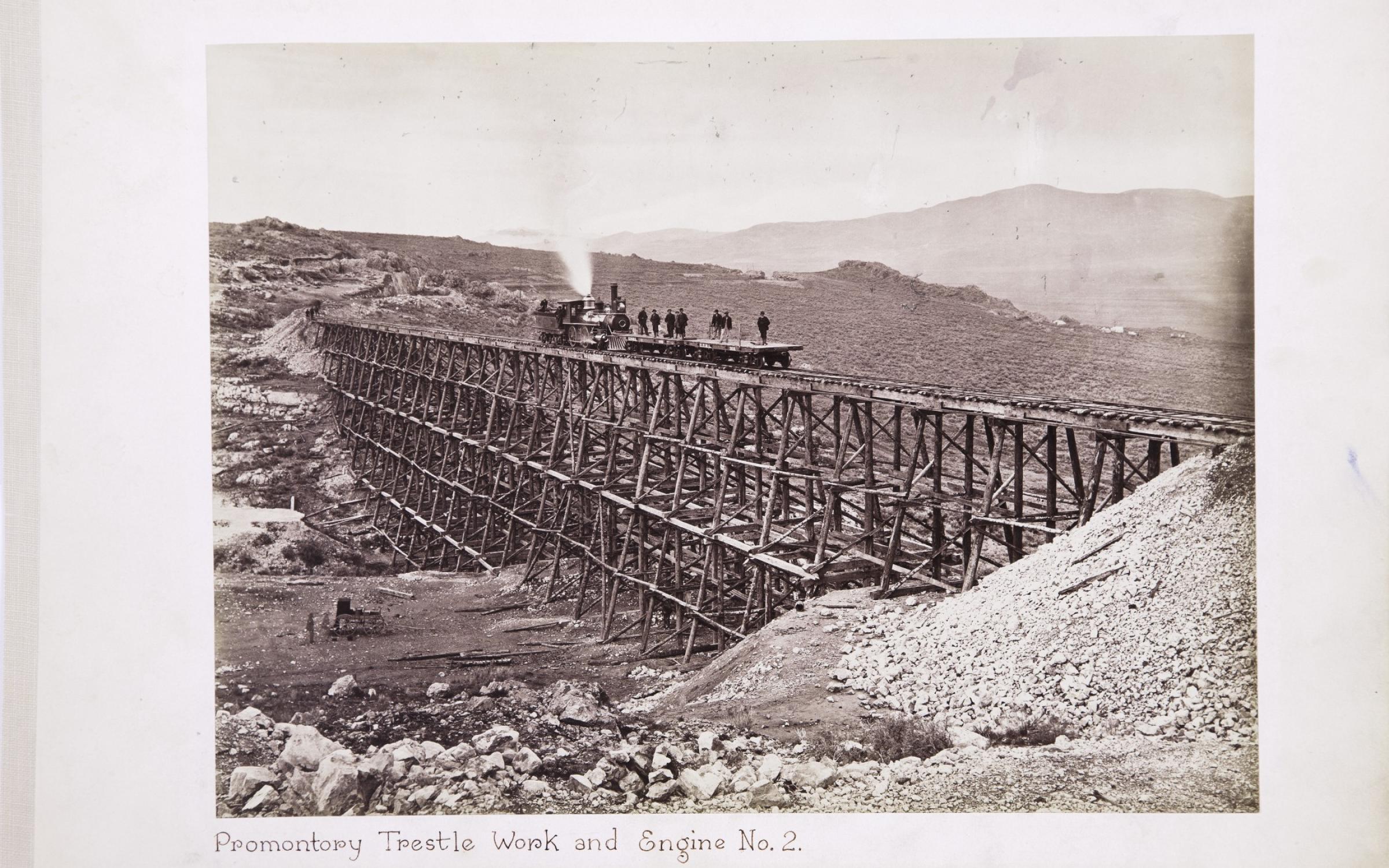 Railroad Stories: Community Voices and Regional Perspectives
6:30 pm | FREE
The story of America's railroad is complicated and dynamic because it isn't a single story: it's many stories. These narratives—including those from our own communities—are personal and significant in ways that aren't always reflected in how we talk about this shared history. In conjunction with the UMFA's exhibition Race to Promontory: The Transcontinental Railroad and the American West and the 150th anniversary of the Golden Spike, join us for an evening of community conversation, reflection, collaboration, and art making that explores the railroad's impact on our families, towns, and lives. 

Presenters in the Katherine W. and Ezekiel R. Dumke Jr. Auditorium:
Katherine Kitterman, Historical Director, Better Days 2020
Darren Parry, Chairman, Northwestern Band of the Shoshone Nation
Judge Michael Kwan, President, Chinese Railroad Workers Descendants Association
Fred E. Woods, Professor, Church History & Doctrine, Brigham Young University
Luminaria Presenters & activity leaders in the Emma Eccles Jones Education Center Classroom:
Luminaria co-founders Christine Baczek and David Hyams will discuss the photographic technologies and challenges of the Race to Promontory era, provide sample prints and plates for handling, and share photographic equipment used to create those images.  
Exhibition Programming & Lecture Sponsor: The Hal R. and Naoma J. Tate Foundation