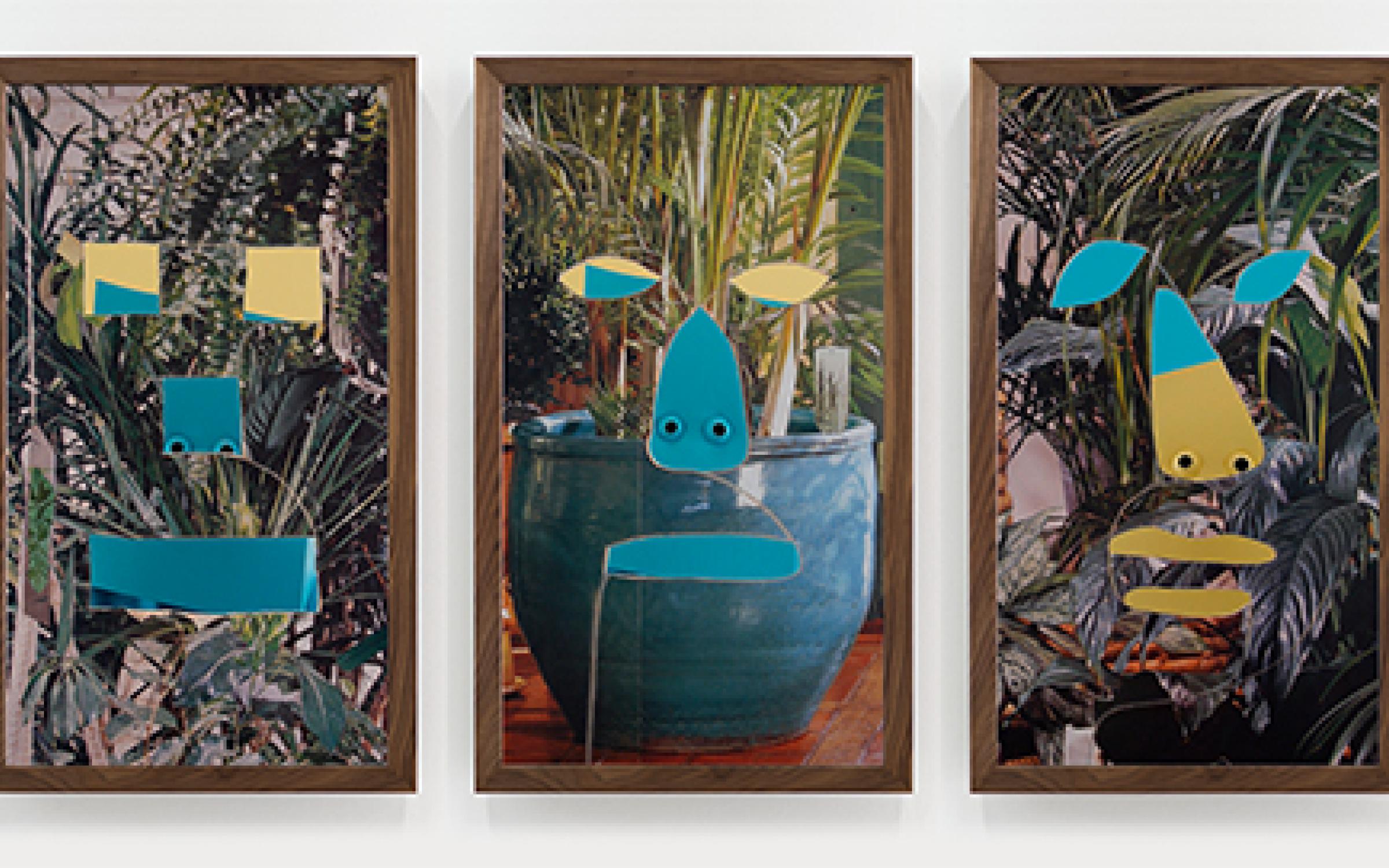 September 18, 2015
to
January 10, 2016
Brian Bress: Make Your Own Friends (salt 12)
Brian Bress: Make Your Own Friends is the twelfth installment of the UMFA salt series. This exhibition, which brings together works on paper, sculptural costumes, and video portraits from the last ten years of Bress's career, is the most significant presentation of the artist's work to date and positions Bress as one of the most innovative, cross-disciplinary artists of our time. The Los Angeles-based artist is known for his fictional anthropomorphic characters, which he brings to life out of thrift-store finds and upholstery foam with casual doodles, cartoon animation, paint, and video cameras.
Brian Bress includes nearly forty objects which are installed throughout the Museum—from the lobby to the salt gallery, and interspersed within the permanent collection galleries. The exhibition highlights the artist's unique process and engagement with the history of art. Bress's imaginative characters are born as doodles or collages, take shape as sculptural costumes, and come to life on video as they are performed in front of elaborately composed backdrops.
Brian Bress: Make Your Own Friends is jointly organized by the UMFA and the Museum of Contemporary Art Denver (MCA Denver), and curated by Whitney Tassie, UMFA curator of modern and contemporary art, and Nora Burnett Abrams, MCA Denver curator. The salt series is made possible by the Andy Warhol Foundation for the Visual Arts and the UMFA Friends of Contemporary Art (FoCA).
The UMFA periodically sends out information via e-mail regarding upcoming exhibitions, events, lectures, films, classes, and more.