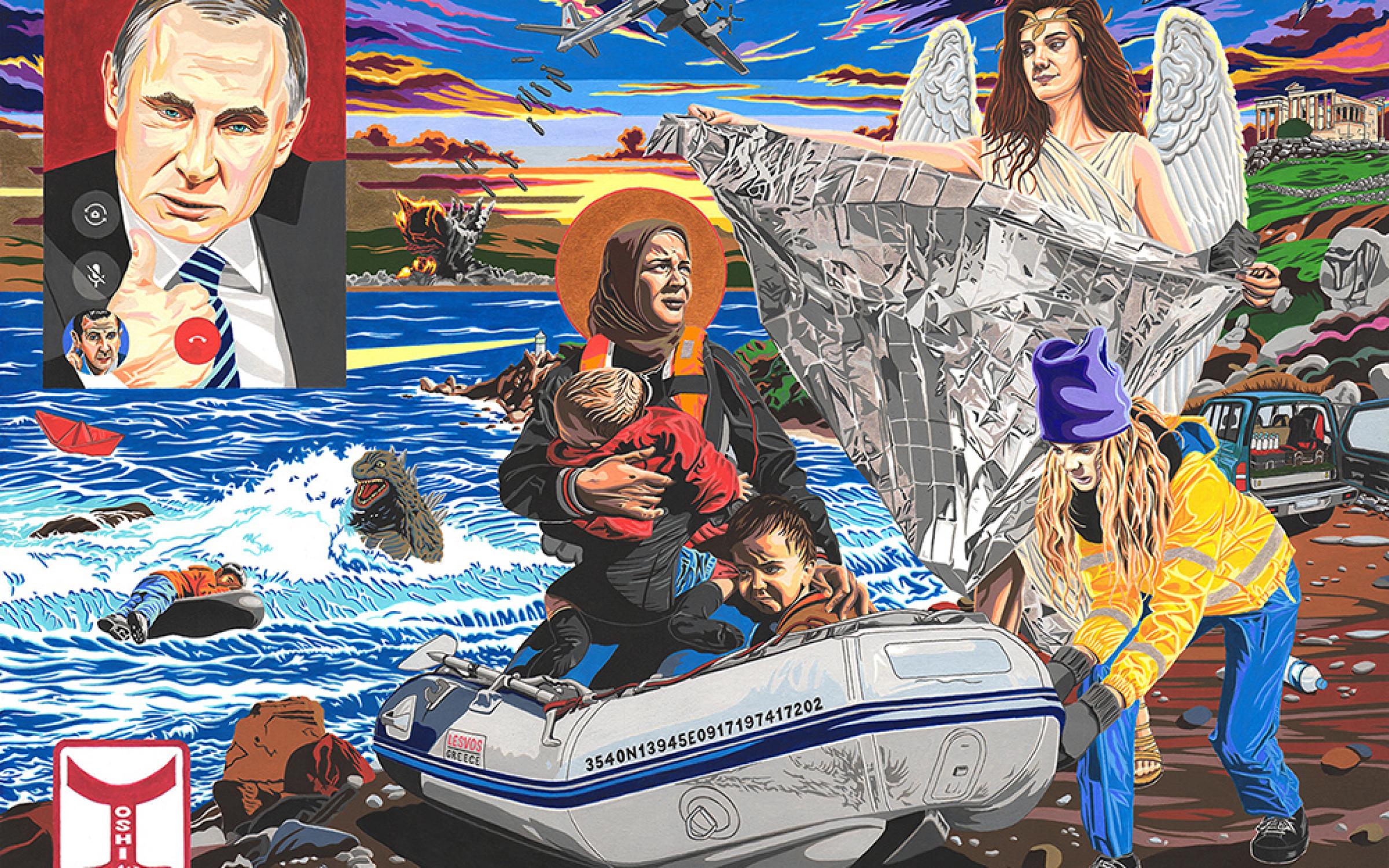 Salt Lake City Public Library, Main Library, Level 4 Conference Room
6:30-8:30 pm
In recognition of increasing mental health crises and social issues, the UMFA has brought together a panel of arts practitioners, art therapists, and community leaders to discuss arts-based practice as a method of providing healing opportunities for individuals and communities. This session will present the therapeutic value of the arts in three parts, art in response to global crises, art therapy in clinical practice, and community-centered art as therapy experiences.  Participants will witness the power of therapeutic art-making on an individual and global scale. Participants will be given an opportunity to create their own art in response to topics explored during the panel and will be able to leave with an understanding of the intrinsic therapeutic and express value of art creation.
Vickie E. Morgan, ATR, CMHC, Art Therapist, University Neuropsychiatric Institute, and Adjunct Professor, Salt Lake Community College, Utah Art Therapy Association President, Salt Lake City, Utah
Jave Gakumei Yoshimoto, MFA, MAAT, Visual Artist, Assistant Professor of Art, University of Nebraska at Omaha
Brandy Farmer, President/CEO of Centro Civico Mexicano, BOD/Vice Chair of Comunidades Unidas, Salt Lake City, Utah
ACME (Art. Community. Museum. Education.) Sessions are bimonthly community meetups where participants can dream and articulate new models of education and engagement through art. Presented by the UMFA in partnership with Salt Lake City Public Library.
This program has received funding from Utah Humanities. Utah Humanities empowers Utahns to improve their communities through active engagement in the humanities.
Additional funding for this session from Utah Arts & Museums.