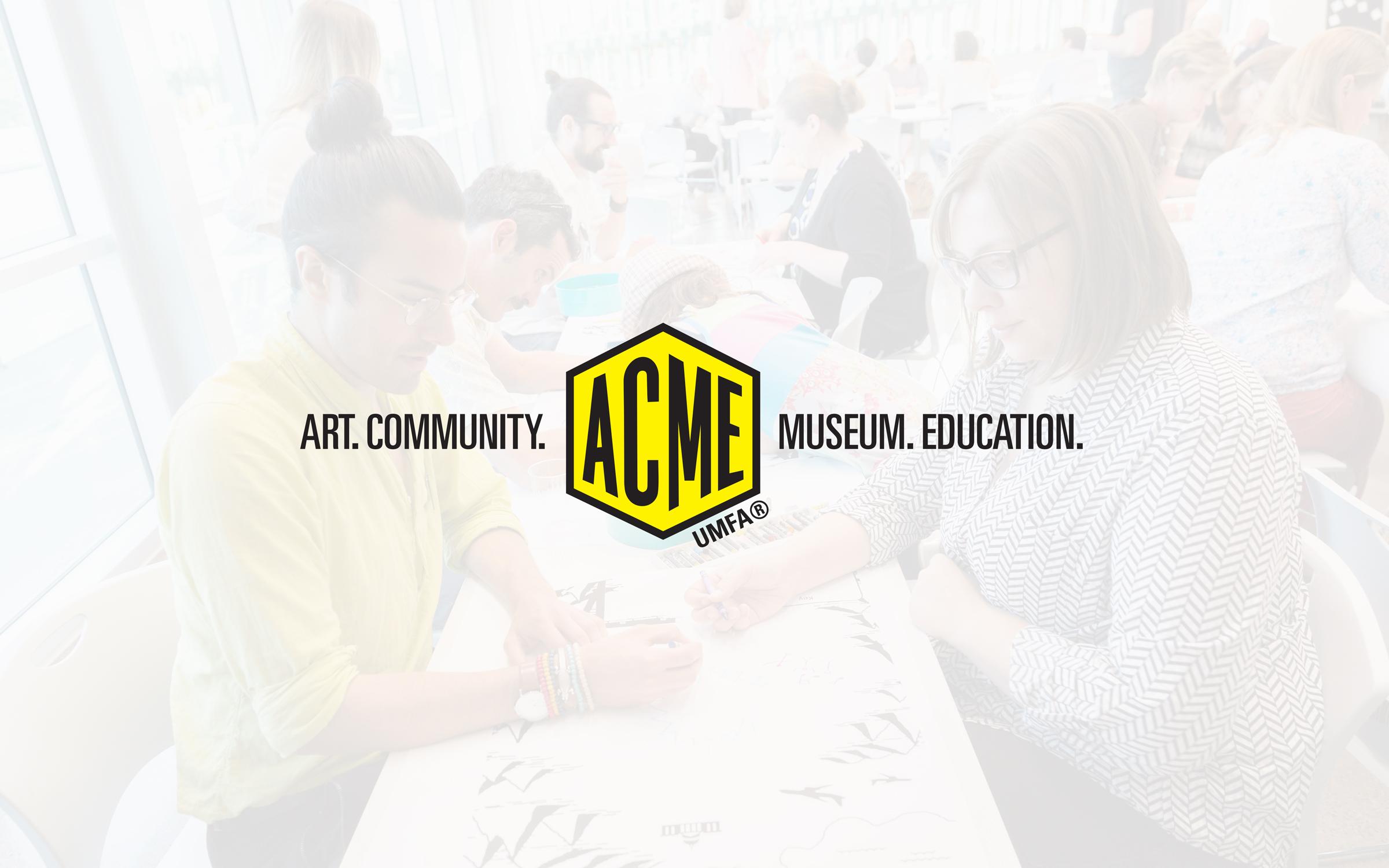 ACME Session | Recycled Art: Community and Abundance
Saturday, August 10 | 12–10 pm | Craft Lake City DIY Festival @ Utah State Fair Park | ACME Session is FREE | DIY Festival Admission required
Transform your trash into a public art piece with the Utah Museum of Fine Arts and local artist Emily Quinn Loughlin at this year's Craft Lake City ACME Session. Festival goers are encouraged to bring their clean trash and recyclables, drop in to the ACME session to participate in the creation of a community art project, and watch it grow throughout the day. ACME stands for art, community, museum, and education and is a UMFA community partnership and engagement program dedicated to rethinking the public role of museums. This ACME session seeks to increase our awareness of abundance by revealing sustainable ways to be creative with no cost barrier.
 Tickets for the DIY Festival are available here: https://craftlakecity.com/diy-festival/
About Craft Lake City:
Founded in 2009 by Angela H. Brown, Executive Editor of SLUG (Salt Lake UnderGround) Magazine, Craft Lake City® is a 501(c)(3) charitable organization with the mission to educate, promote and inspire local artisans while elevating the creative culture of the Utah arts community through science, technology and art. Craft Lake City strives to further define the term "Craft," by modernizing the definition for handmade creativity.
 This Project is supported in part by the National Endowments for the Arts.
The UMFA periodically sends out information via e-mail regarding upcoming exhibitions, events, lectures, films, classes, and more.