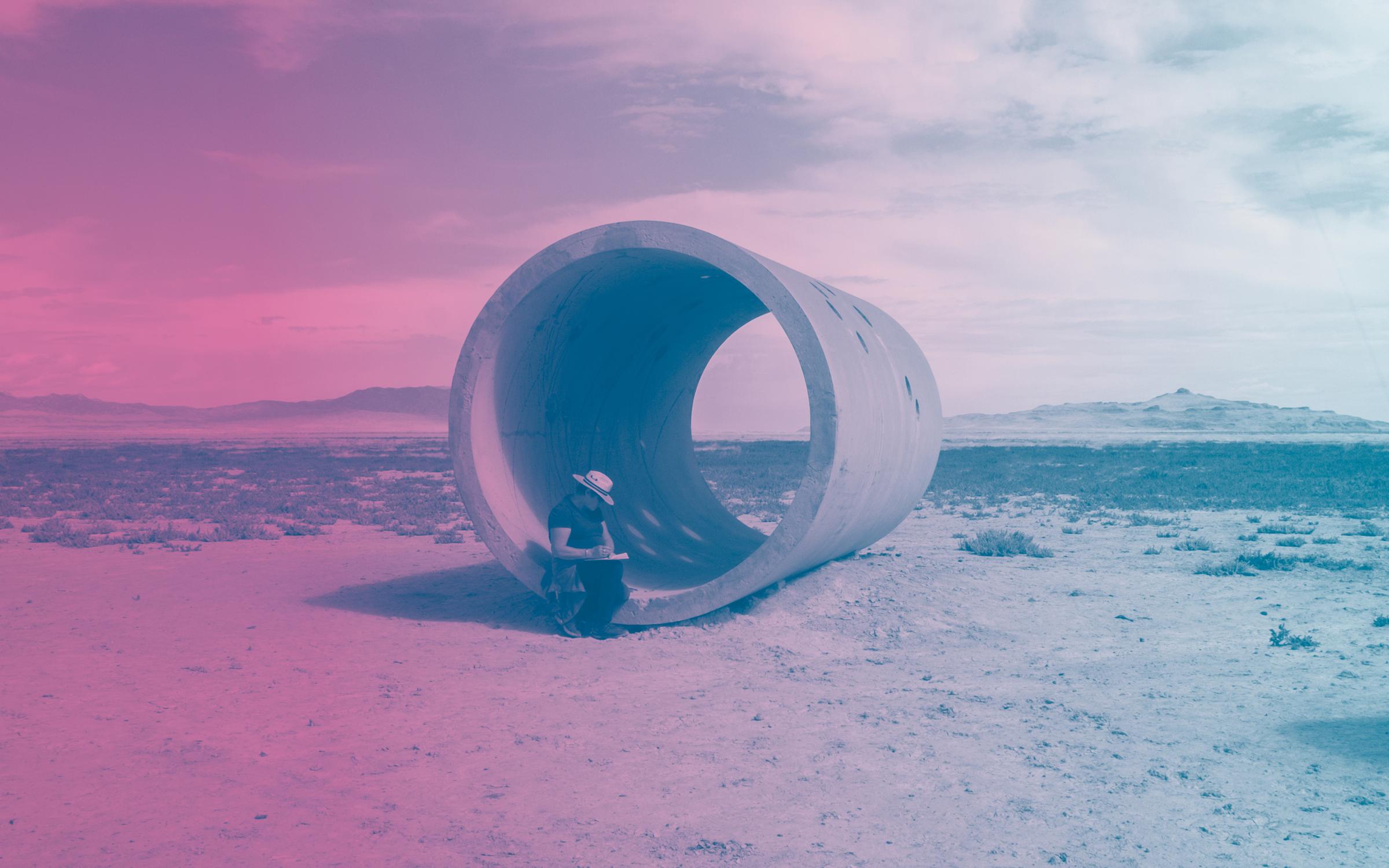 Community Meet-up | Sun Tunnels
1–4 pm | FREE
Join the UMFA for an adventurous day of art and science at Sun Tunnels,  the iconic Land art by Nancy Holt in Utah's west desert. Everyone is invited to explore the landscape, listen to music, create art, and learn about the environment of the desert from UMFA educators. Meet at Sun Tunnels in Utah's West Desert. Please read the self-guide for directions and travel tips unique to exploring the desert, and consider carpooling to the destination.
Experimental clarinetist Katie Porter will perform short modern works for solo clarinet that reference the sun, the stars and infinity. 
Giacinto Scelsi Maknongan (1976)
Giacinto Scelsi IXOR (1956)
Karlheinz Stockhausen TIERKREIS Melodies (1975-77)
Jennie Gottschalk Audience and Soloist (2019) 
The UMFA periodically sends out information via e-mail regarding upcoming exhibitions, events, lectures, films, classes, and more.