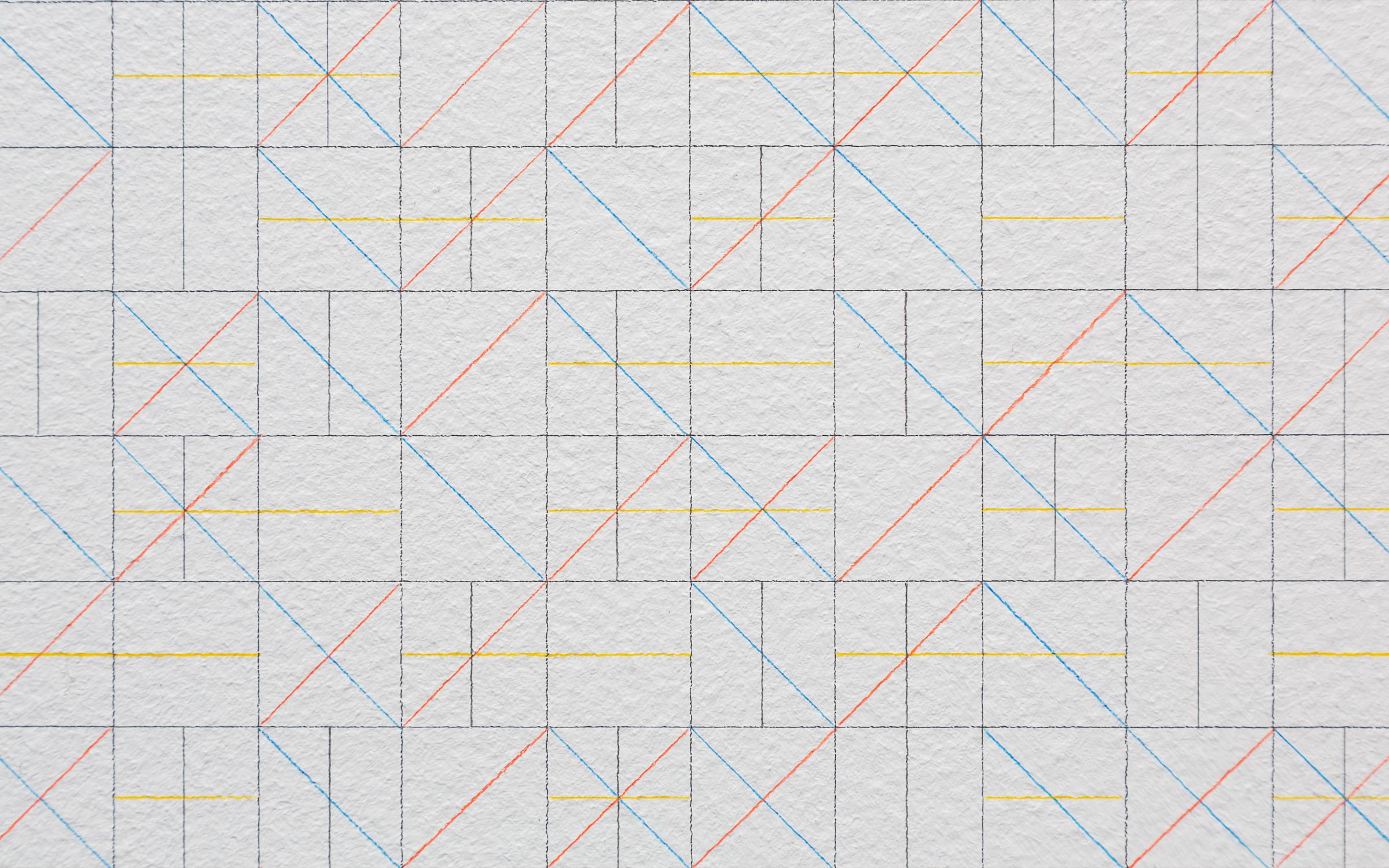 Third Saturday for Families: Conceptual Art
1-4 pm | FREE | Emma Eccles Jones Education Center Classroom
Conceptual artist Sol LeWitt writes down an idea for an artwork that he lets others create. Get inspiration from LeWitt's Wall Drawing #33 that was drawn by student drafters in 2019 based on the artist's instructions written in 1970. You can be a conceptual artist too by writing directions and then having a friend execute your art!
Click here to let us know you're coming!
Image credit: Sol Lewitt (American, 1938–2007), Wall Drawing #33, 1970, colored pencil, 7 1/2  x 9 3/4 in, Purchased with funds from The Phyllis Cannon Wattis Endowment Fund, UMFA2014.1.1.
The UMFA periodically sends out information via e-mail regarding upcoming exhibitions, events, lectures, films, classes, and more.