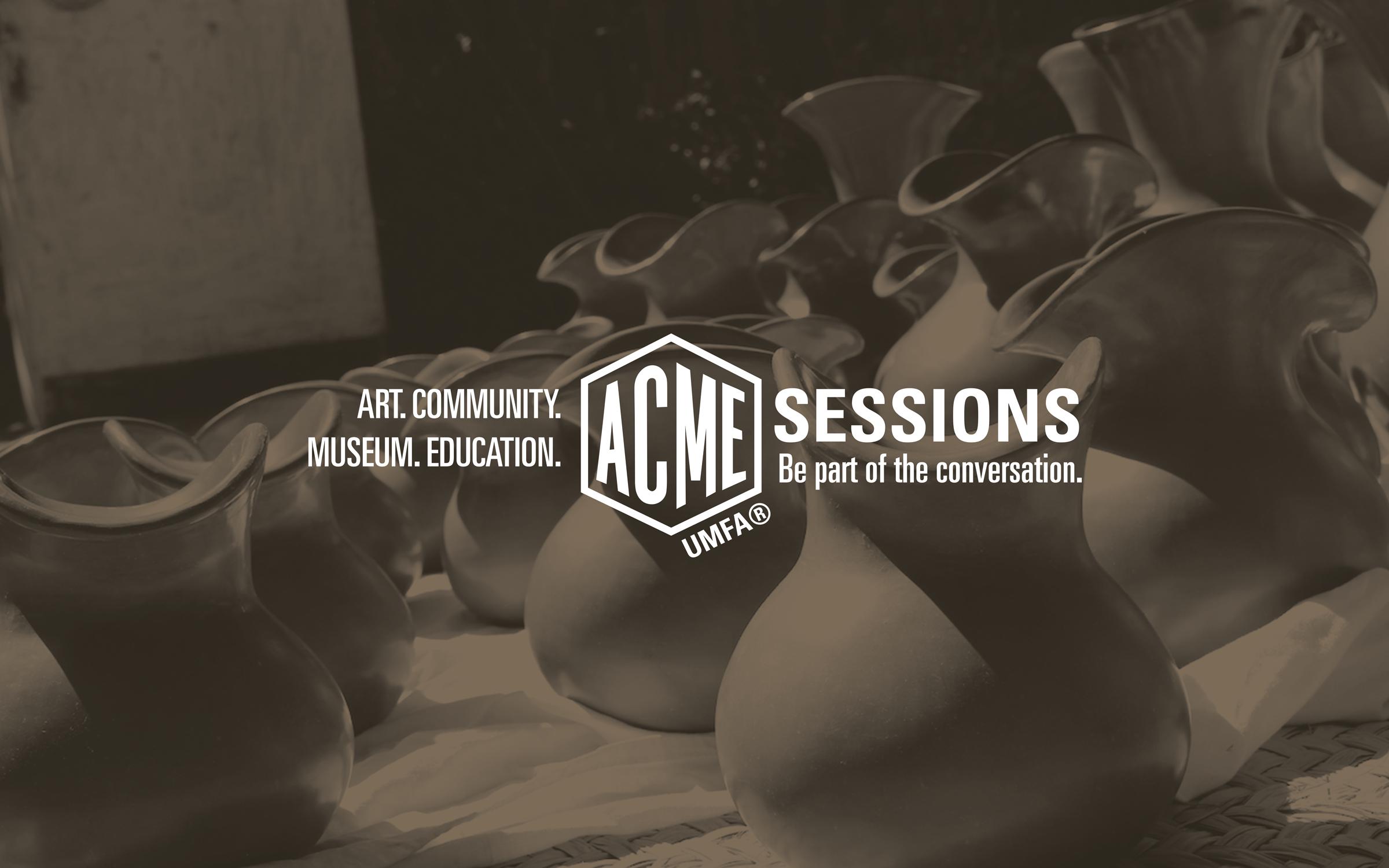 Mexican Clay: From Tradition to Innovation
6:30 pm |

FREE | Salt Lake City Public Library,

Marmalade Branch
Through interactive presentations, art making, and community dialogue, we will talk about the importance of keeping ancient ceramic traditions alive. We'll explore the common ground between art, design, and folk art, and how elevating the symbolic, cultural, and commercial value of pottery can help strengthen communities through social connections and by building cultural bridges. Attendees are invited to bring a ceramic object, old or new, bought or made, for a community show and tell.
This ACME Session is inspired by Innovando la Tradicion (Innovating Tradition), a multidisciplinary non-profit and sustainable design project in Oaxaca, Mexico, where artisans, designers and artists share skills, knowledge and stories to rethink and honor ceramic traditions. They offer services to potters and pottery communities in Oaxaca that support the development of their trade.
ACME is a three-part outreach initiative dedicated to rethinking the public role of museums. ACME Lab, ACME Sessions, and ACME Scholars are designed to transform how the UMFA connects with, engages, and learns from our community.
Session Leaders:
Fanny Blauer, Board Chair and Acting Executive Director, Artes de Mexico en Utah
Horacio Rodriguez, Artist & Ceramic Professor
Partners:
The UMFA periodically sends out information via e-mail regarding upcoming exhibitions, events, lectures, films, classes, and more.