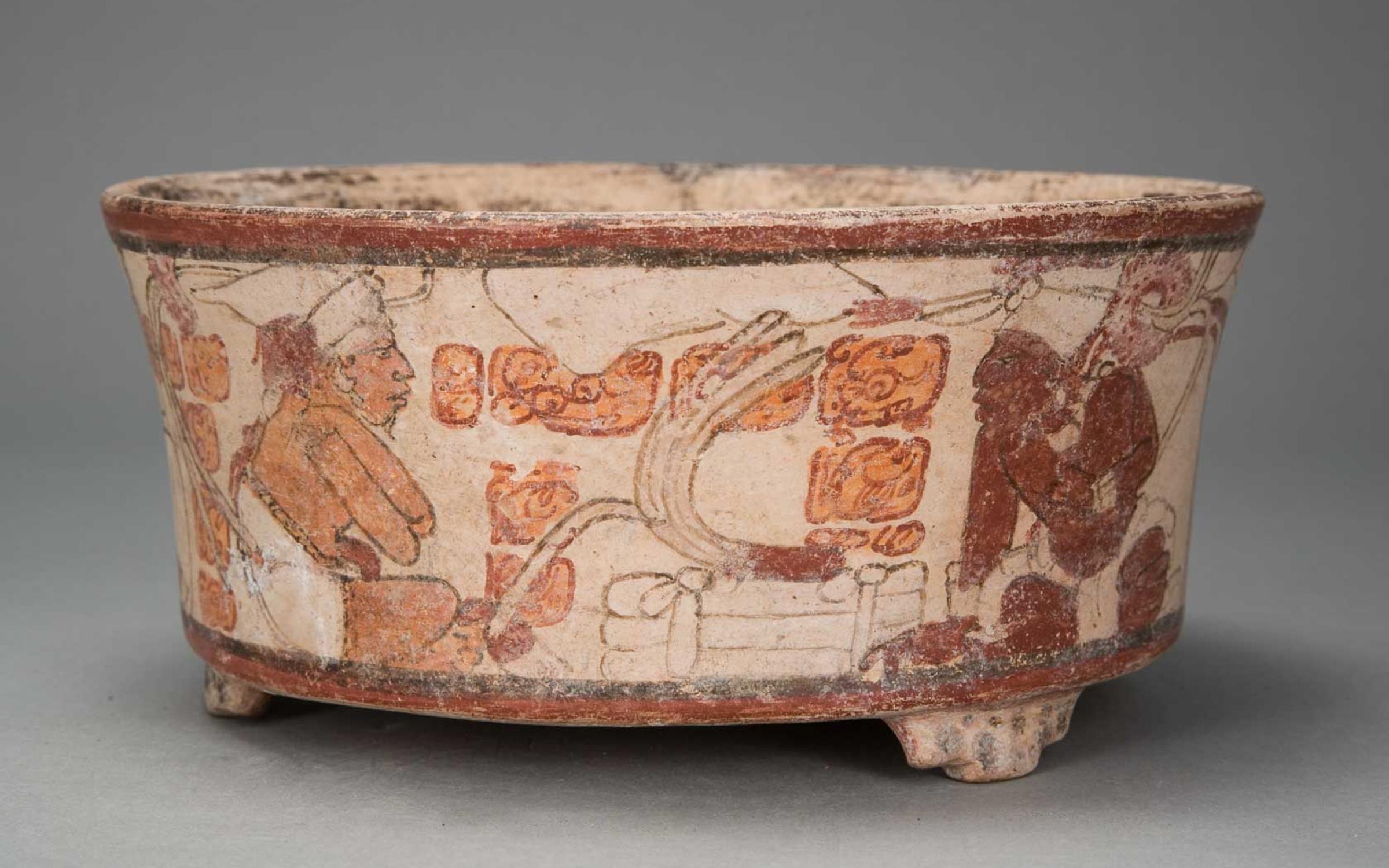 Drawn from the Museum's permanent collection, our ancient Mesoamerican gallery celebrates the rich, diverse artistic traditions that span the beaches of western Mexico to the volcanic peaks of Honduras. Art from the tomb shaft cultures of western Mexico, the Olmecs and their influences, and the Mayans are on display with all-new interpretative materials. The information in these new labels and wall texts reflect curatorial research completed during the Museum's temporary closure.
In the regions of Colima, Nayarit, and Jalisco, ancient cultures practiced tomb shaft burials. Tomb figures such as the standing woman from a Nayarit tomb were probably used in feasting celebrations, while the Colima sitting man may have guarded a tomb.
From central and southern Mexico, the Olmecs left a rich legacy in culture and art. An Olmec innovation in hollow ceramics is evident in the crying baby sculpture, in which a skilled artist placed tears on the infant's cheek. An artist from the Zapotec culture created the effigy urn of Cocijo, which incorporates Olmec symbolism of the rain god.
The Mayan city-states of Honduras, Guatemala, and Mexico are well represented in the gallery. A jade ornament representing the jester god is one of the largest pieces of Mayan jade in any public collection. Mayan artists were often members of elite families, producing pieces like the bowl with a political scene, which elites presented to one another as gifts.