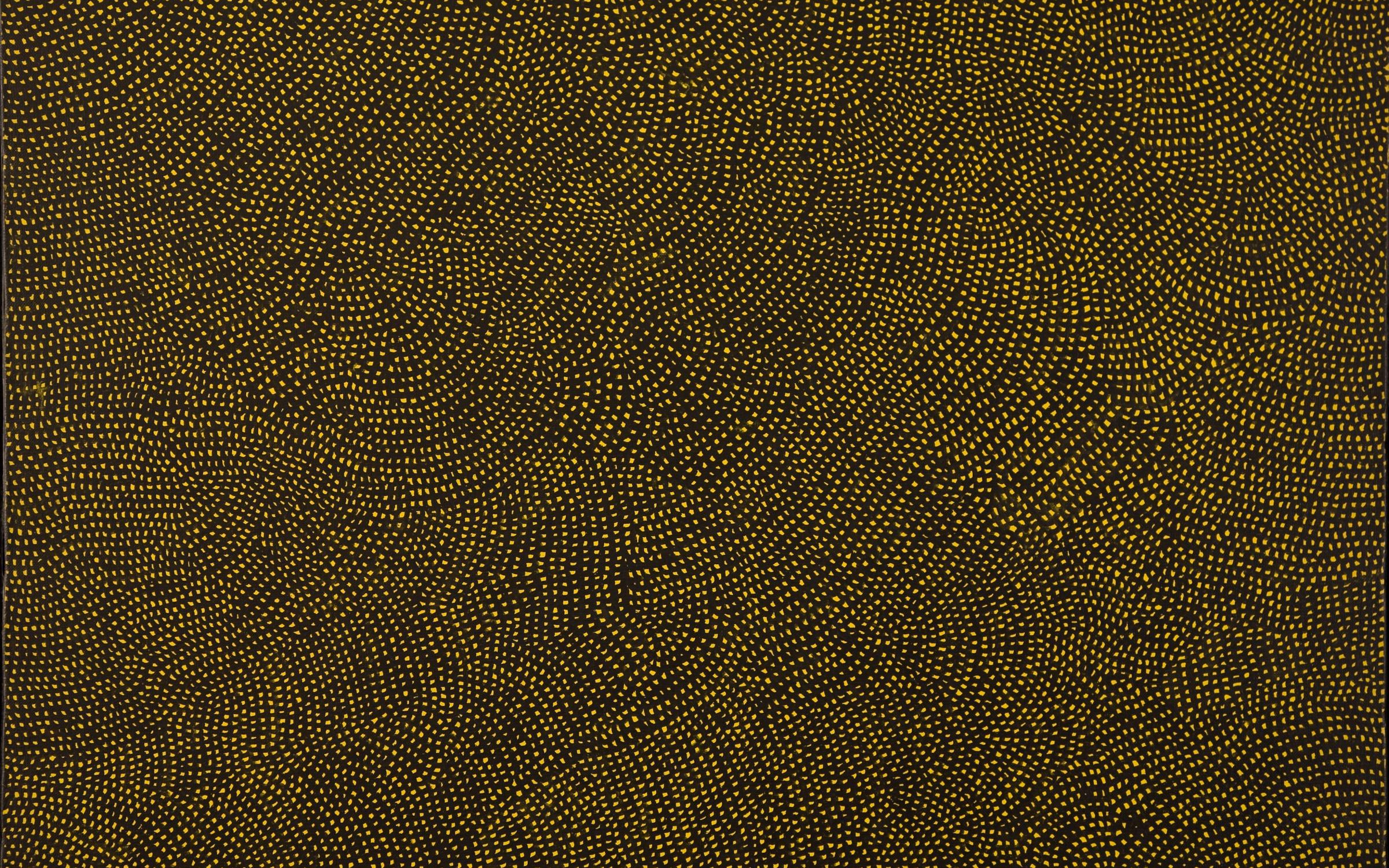 Modern and Contemporary Art: A Fuller Picture
The UMFA's modern and contemporary collection encompasses art in most media, including painting, sculpture, video, mixed media, interdisciplinary work, and works on paper including prints, drawings, and photographs. The collection focuses on art production from the post-World War II era to the present but also reaches further back in time to examine the development of modernism in the late nineteenth and early twentieth centuries. The collection supports the study of the canonical narrative of modernism, but because art and its histories do not unfold in straightforward ways, the collection also acknowledges contradictory and marginalized art practices to better understand the complexities of modern and contemporary thought and expression.
The collection boasts spectacular works by Anna Campbell Bliss, John Cage, Gene Davis, Helen Frankenthaler, Yayoi Kusama, Sol LeWitt, John McLaughlin, Sylvia Plimack Mangold, Lawrence Weiner, and more. Inspired by the incredible landscape and resources of Utah, a developing area of the collection includes work that examines man's relationship to the environment, from Robert Smithson and Nancy Holt's Land art to more contemporary pieces by Jedediah Caesar and William Lamson. Past collecting efforts have emphasized American art, but the UMFA is also committed to diversifying the collection to better reflect the increasingly globalized nature of art and of the world. Recent acquisitions, many focusing on pressing contemporary issues, include works by Tacita Dean, Tony Feher, Jann Haworth, Yuki Kihara, Duane Linklater, Faith Ringgold, Malick Sidibé, and Lynette Yiadom-Boakye.
The significance of the modern and contemporary collection is largely due to the forward-thinking patron Phyllis Cannon Wattis, whose vision and commitment has supported acquisitions since 1968. Born in Salt Lake City in 1905, the great-granddaughter of Utah pioneer Brigham Young eventually moved to San Francisco, where she helped to shape the Bay area's thriving art community. Throughout her life, Wattis maintained ties with Utah, and her relationship with the UMFA blossomed under the stewardship of the dynamic Frank Sanguinetti, UMFA director 1967–2002. Working closely with Sanguinetti, Wattis guided the Museum onto new ground and ensured that innovative, contemporary work would always be a strength of the collection.