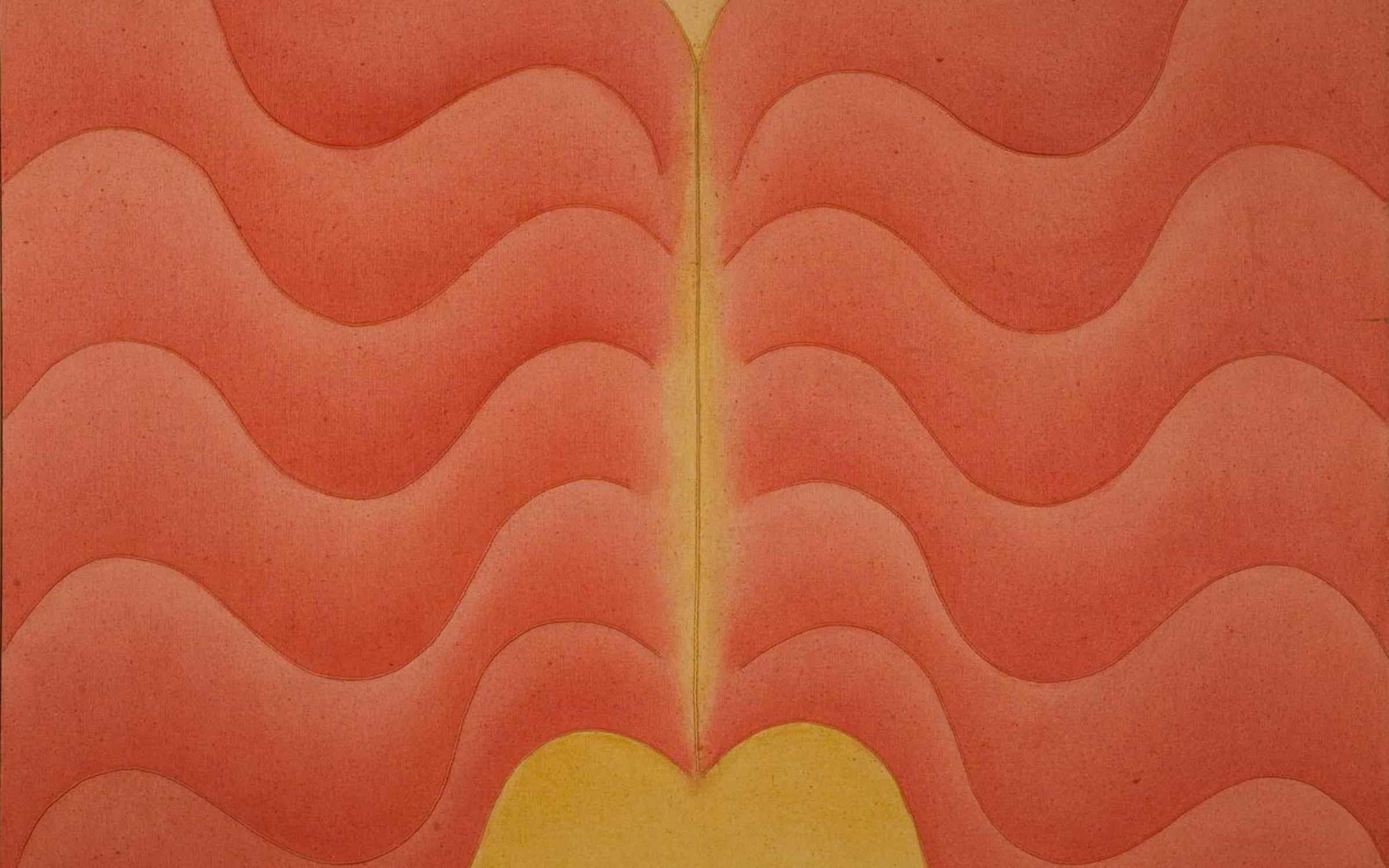 Modern and Contemporary Art: A Fuller Picture
Historically, women artists have not had equal access to means of production or exhibition. Progress has been made since the 1960s and 70s, when feminist artists protested their lack of representation in museum collections as well as their exclusion from the art historical canon, but sexism is still a part of the language and structure of the art world. Despite the reality of women's involvement in the history of art, their contributions have been marginalized, if considered at all. To address this disparity, new research needs to take place, new perspectives need to be embraced, and new interpretations need to be expressed. The current exhibition of the UMFA's modern and contemporary collection challenges this gender bias by only presenting work by women.
The two most celebrated works in the modern and contemporary collection are by women: Yayoi Kusama's Infinity Nets (1959) and Helen Frankenthaler's Wizard (1963). But a closer look at the collection reveals a trove of exceptional work by other women, many under-researched and overlooked, such as Judith Godwin, Signe Stuart, Jann Haworth, and Anna Campbell Bliss. While the collection includes great work by artists who identify as women, inequality persists in our collection and in museums across the country. Gender, racial, economic, geographic, and other institutional biases must be continually addressed to better reflect the diversity of human expression and creativity.
This exhibition prioritizes a diversity of voices, materials, and tactics. Some works on view are by women included in well-known narratives of art history. Other less familiar examples expand our understanding of movements such as Abstract Expressionism, Pop art, Minimalism, or Land art. Still others defy rigid categorization. Together, these works provide a fuller picture of how artists have been thinking and making art since 1945.