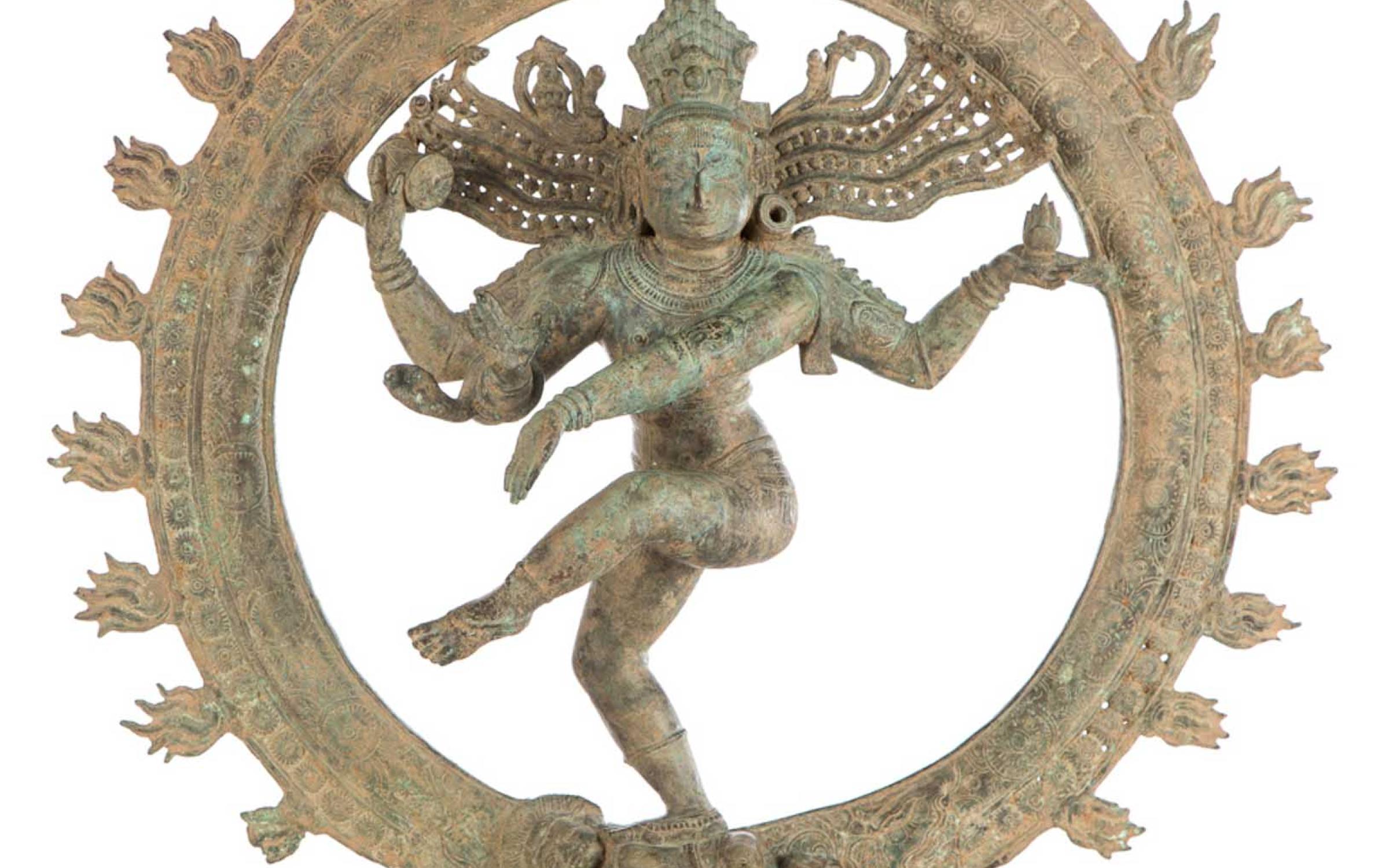 Greater Merit: The Temple and Image in South Asia
This collection celebrates the art associated with two of the world's oldest living belief systems, Hinduism and Buddhism.
The Hindu stone sculptures would have adorned the exterior of temples from northern to southern India. The bronze Shiva Nataraja would have been housed in a temple's inner sanctum and brought out at festivals—the portable object allowed the god to be with his followers.
Along the ancient Silk Road, Buddhist merchants and aristocrats erected numerous freestanding shrines and cave temples. The small stone fragments in this collection once adorned building exteriors and created a narrative of the Buddha's life. An early twentieth-century mural depicts an interior view typical of the few remaining cave temples in existence.
This reinstallation was made possible with funds from the McCarthey Family Foundation.