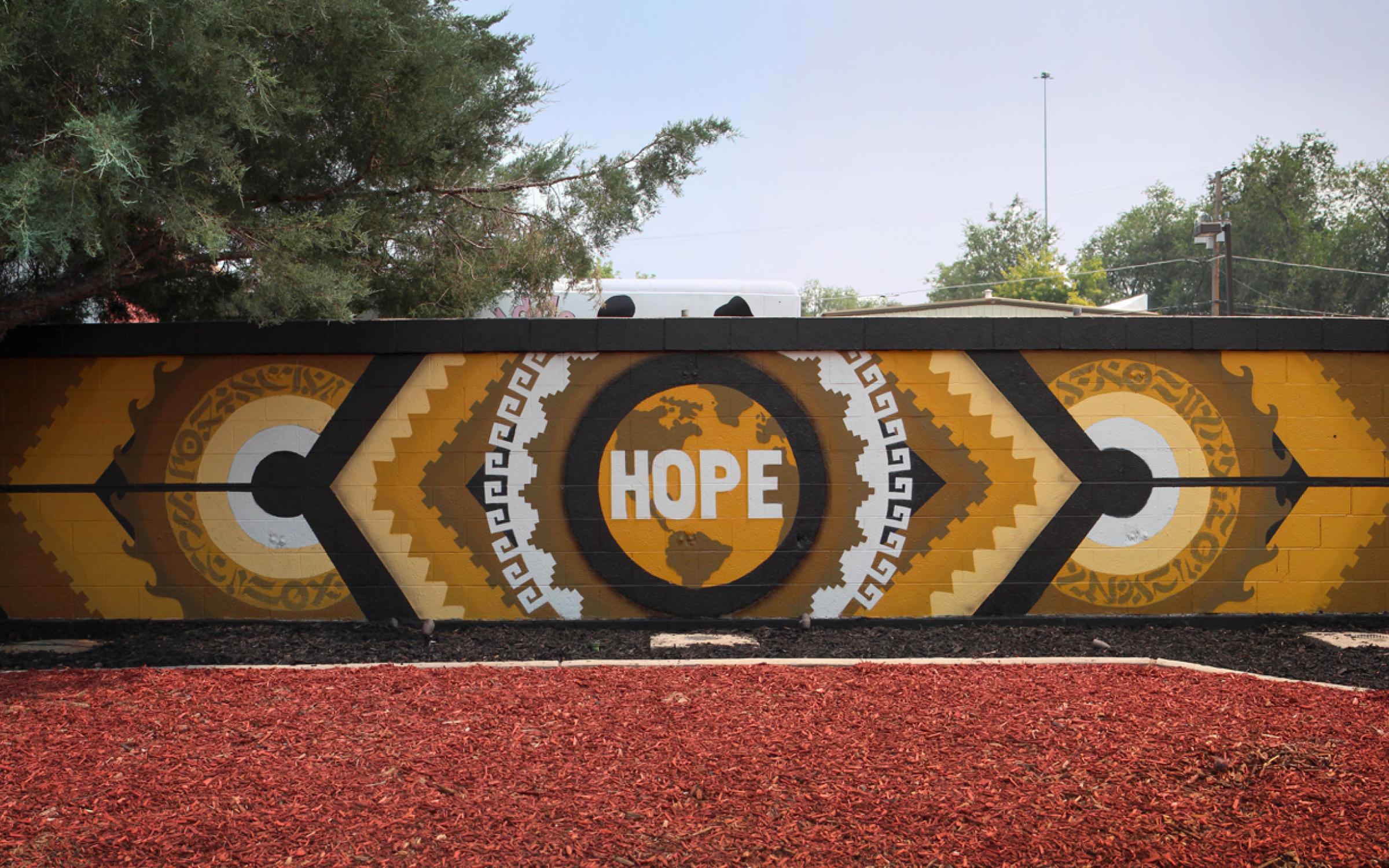 ACME Session | Reflecting and Learning from the Artists of Pain & Possibility
This summer, Sugar Space Arts Warehouse, Mestizo Institute of Culture and Arts (MICA), and various community partners joined together to provide a platform for artists to engage with the present while reimagining tomorrow, and contributing to collective healing and action through public art. 
The UMFA is bringing together artists and organizers from the public art series Pain & Possibility, to reflect, engage, and further this important conversation around the healing power of public art. Artists and cultural workers play critical roles during these moments of unrest, uncertainty, and revolution. Join us for an evening of reflection and learning around the artists' work and experiences with Pain & Possibility. 
ARTISTS*
Andrew Alba - WORKED
Miguel Galaz - A World of Hope, Roots Art Kollective (Miguel Galaz, Luis Novoa, Alan Ochoa) 
Dominica Greene - A Shedding, Dominica Greene & Courtney Mazeika
Kathy Tran - Tomorrow's Monument, Alejandro Moya & Kathy Tran
Dulce Horn - Uprising, Dulce Horn, Ashlee Jackson, and Mikel Lawlor
Renée Michael - Capoeiristas for Black Lives Matter, Renée Michael, Carla Locatelli, Mestre Jamaika, Allyson Jelitto, Alix Walburn, Tatiana Canettieri, Dinitri Jackson and Eiby Lobos
*one representative from each group
SESSION LEADERS  
Paul Kuttner, associate director at University Neighborhood Partners, MICA Board Vice Chair 
Brittany Reese, director and founder of Sugar Space Arts Warehouse 
COMMUNITY PARTNERS 
Sugar Space Arts Warehouse
Mestizo Institute of Culture and Arts (MICA)
Salt Lake City Library
The UMFA periodically sends out information via e-mail regarding upcoming exhibitions, events, lectures, films, classes, and more.