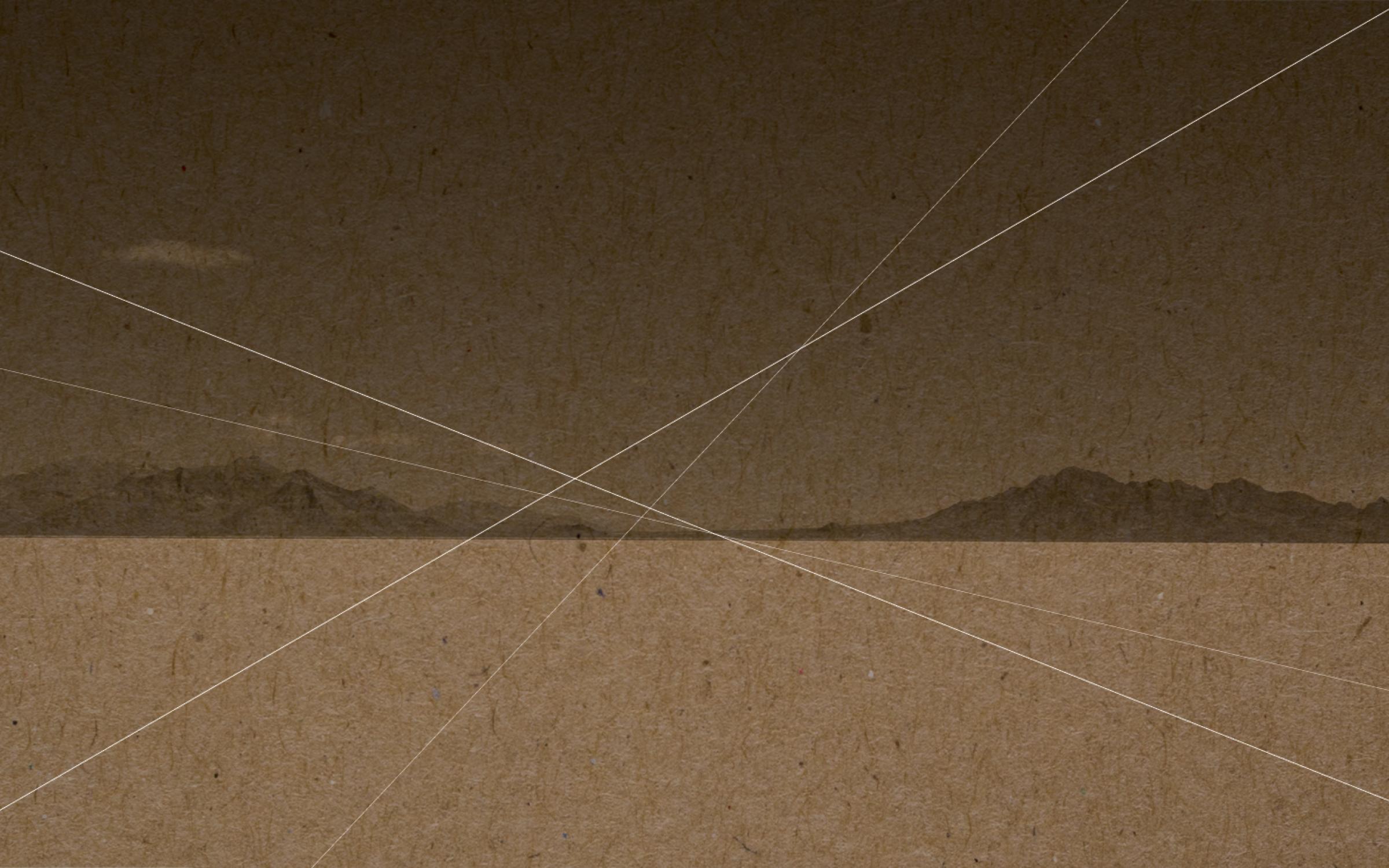 September 28, 2018
to
January 6, 2019
Site Lines: Recent Work by University of Utah Art Faculty
In architecture, sightlines are areas that protect a particular line of sight for a space that is seen as precious or important. Likewise, faculty play a critical role in facilitating unobstructed, often wider views of social and cultural issues for students. 
Lines, one of the most basic elements in art and a foundation of mark making, feature prominently, both conceptually and through the skillful employment of materials, in this fall's exhibition of new work by U of U art faculty. These lines and marks tackle diverse ideas about borders, brinks, divisions, paths, and dualities across different sites—from the natural landscape to manmade structures to the human form. In a more abstract sense, each artist tackled the complexity of how we get from point A to B—how we experience the world, how our memory and perception shape it, and going forward, how we will construct it. 
Site Lines: Recent Work by University of Utah Art Faculty, guest curated by Felicia Baca, features more than forty works in a wide variety of mediums from twenty-seven local creators and teachers. This highly anticipated show celebrates local artists and recognizes the talented creators who teach art on the U campus. Click here to read the artists' statements and learn more about their artworks in the exhibition.
Participating artists include Al Denyer, Amy Thompson, Andrew Rice, Beth Krensky, Brian Snapp, Carol Sogard, Edward Bateman, Emily Tipps, Heidi Moller Somsen, Horacio Rodriguez, Jaclyn Wright, John Erickson, Kelsey Harrison, Laurel Caryn, Lenka Konopasek, Lewis Crawford,  John O'Connell, Marnie Powers-Torrey, Martin Novak, Maureen O'Hara Ure, Sandy Brunvand, Simon Blundell, Tom Hoffman, Kim Martinez, Van Chu, Wendy Wischer, and Xi Zhang.
"Educators have a critical task in fostering open dialogue in their field and examining the role of the arts in an increasingly complex world," says Baca. "These artists utilize the currency of their culture to address important social topics and employ processes and media that speak to their unique role as artists and educators."
This exhibition is sponsored by the U's Arts Pass program, which is a one-of-a-kind benefit allowing students to use their UCard to get free or deeply-discounted access to hundreds of arts experiences on campus each year. Additional support provided by the Department of Art and Art History in the College of Fine Arts.
Baca, who manages visual art programs for the Utah Division of Arts & Museums in Salt Lake City, has worked in a variety of gallery and museum contexts, including Utah Museum of Contemporary Art (UMOCA) and TATE-Britain. She has a master's degree in education with an emphasis in visual culture and contemporary art pedagogy from Goldsmiths College, University of London.