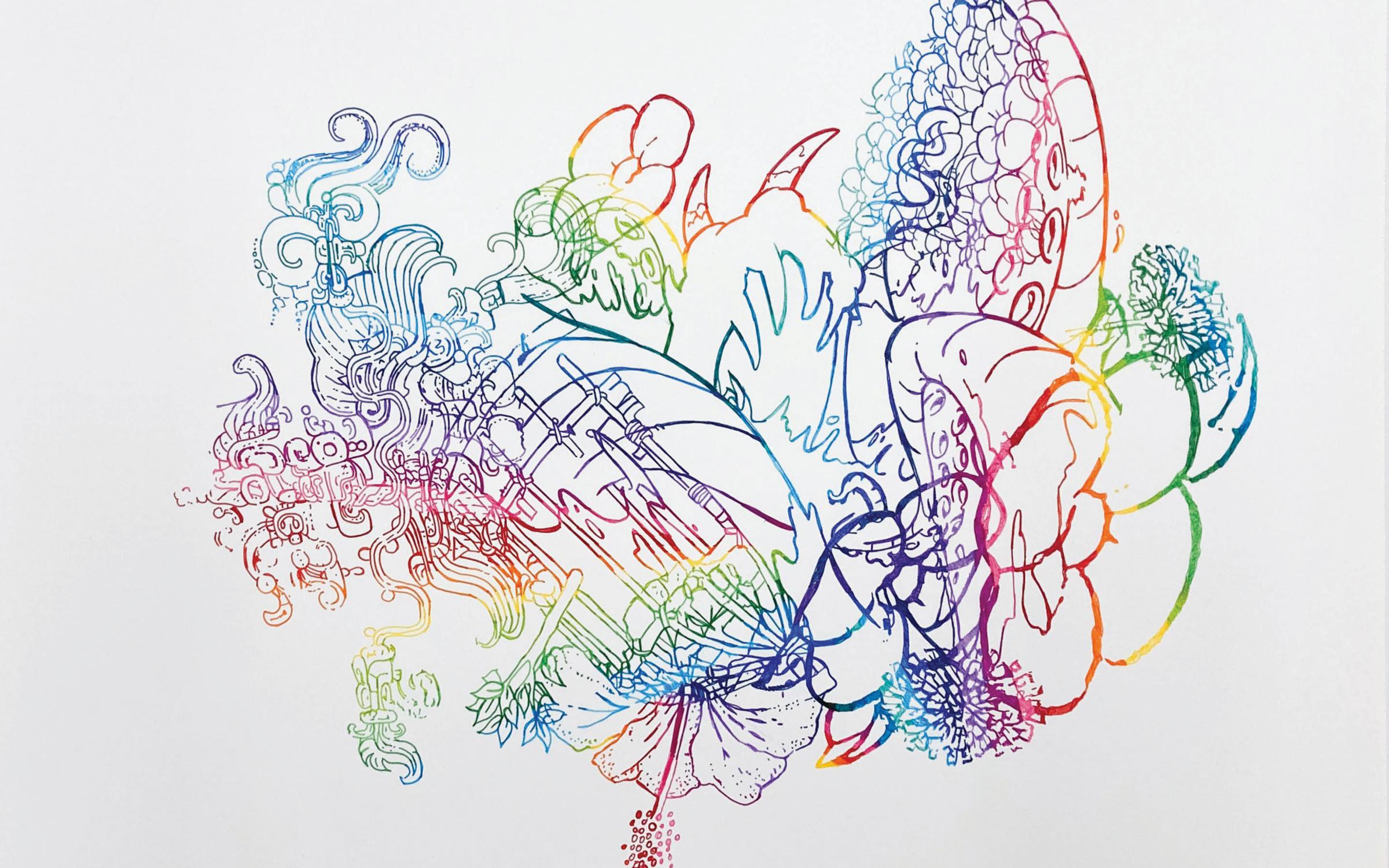 ACME Session | The People We Miss: Transcending Time and Space
Imagine you have the ability to create a gateway that transcends time and space allowing you to reach a person you miss. This could be someone who has passed on or a person you have been distant from during the COVID-19 pandemic. The UMFA invites you to create a gateway to these people through art with guidance from artist David Rios Ferreira. Rios Ferreira will guide a collage-making activity using a variety of curated images and drawings that carry personal meaning or remind you of the person you miss. Your final gateway can be included in Rios Ferreira's upcoming ACME Lab exhibition opening March 2022.  
David Rios Ferreria's collage drawings are based on the idea that our identity and our bodies are comprised of rich histories and personal experiences. He uses images from popular culture, science fiction, and historical documents to construct new abstract bodies become symbols for the people we've lost. 
Pick up your art at the UMFA or Salt Lake Library. 
Grab an assembled kit of art supplies to use in this ACME session during hours of operation at the UMFA's front desk or at one of the following Salt Lake Library branches: Main Library, Anderson-Foothill, Day-Riverside. Pick up your kit either inside the branch, or schedule an appointment through the Holds-to-Go system. 
This event is presented in partnership with Salt Lake Public Library. 
---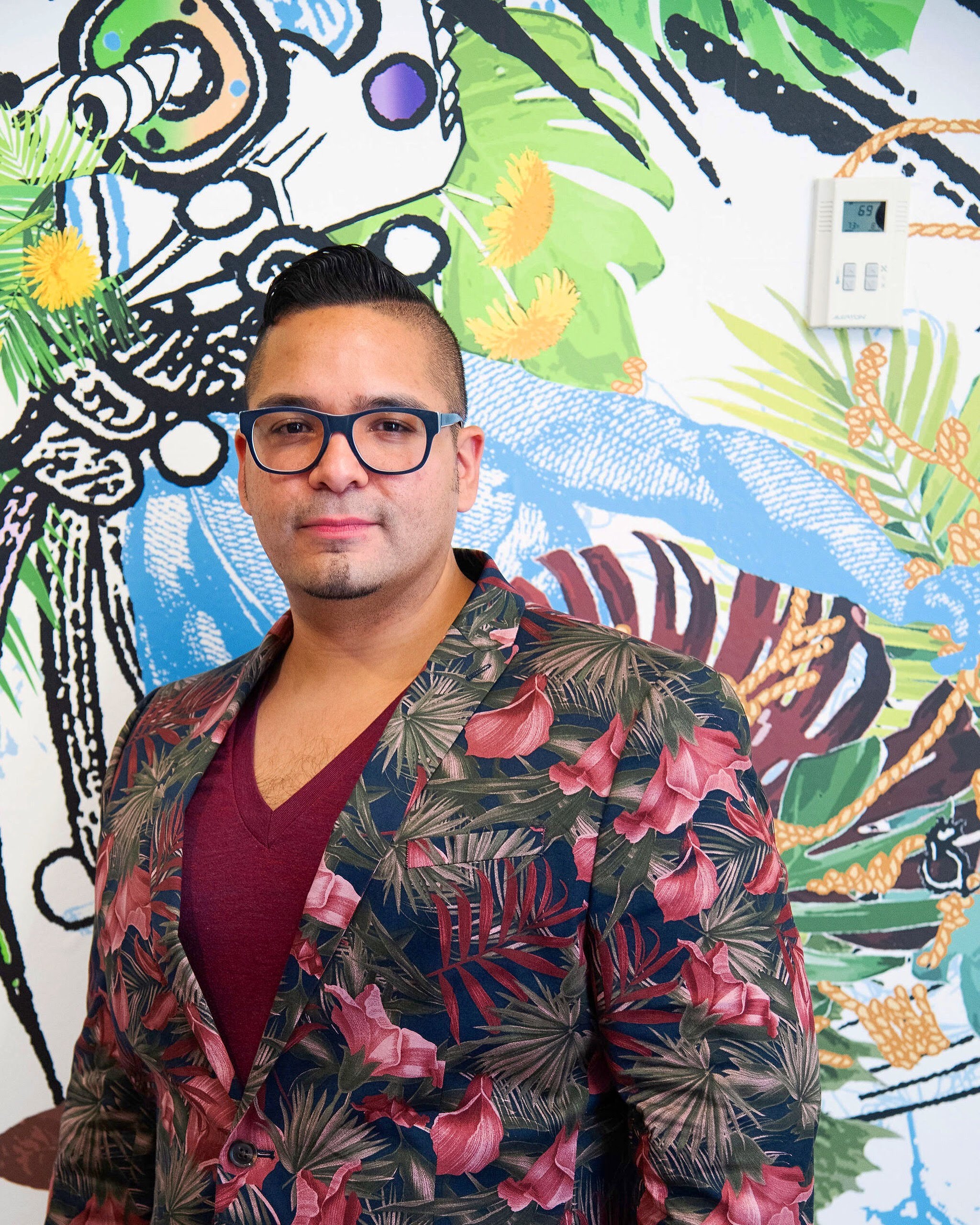 David Rios Ferreira is a visual artist, independent curator, and museum professional. His mixed media collage drawings, sculptures, and installations are made from borrowed digital images of historical etchings, old political cartoons, coloring books, and stills from animated films. Ferreira is interested in how the past informs the present and the idea that the two can exist on the same plane. Issues of power found in colonial history, especially that of the U.S. and its territories in which school children were subjected to deculturalization practices are at the root of his work. Through his process of tracing, layering, and collaging Ferreira forms new, sometimes familiar, structures that take on new meaning, or new futures. In this unique moment in time in which old sociopolitical wounds resurface and new ones opened, David Rios Ferreira asks us to consider questions about ourselves and the systems of power that we inhabit. 
THE UTAH MUSEUM OF FINE ARTS (UMFA) IS FUNDED IN PART BY SALT LAKE COUNTY ZOO, ARTS & PARKS (ZAP). 
The UMFA periodically sends out information via e-mail regarding upcoming exhibitions, events, lectures, films, classes, and more.